Healthy Origins Probiotic 30 Billion CFU Description: Supports a healthy digestive and immune system 8 strains and 30 billion colony forming units No refrigeration required Stomach acid resistant Healthy Origins Probiotic 30 Billion CFU's is a powerful blend of 8 friendly bacteria strains and 30 billion colony forming units (CFU's) which can help support a positive balance of micro flora in the intestines. Supplementing with probiotics may help to restore and maintain friendly bacteria colonies that were depleted by stress, antibiotics and gastrointestinal disturbances. Healthy Origins Probiotic 30 Billion CFU's is stomach acid resistant to ensure that the maximum amount of friendly bacteria reach the intestinal tract to exert their greatest benefits. Amount Per Capsule Blend of 8 probiotic strains 30 Billion CFU's Lactobacillus acidophilus 12 Billion CFU's Bifidobacterium lactis 12 Billion CFU's Lactobacillus casei 1 Billion CFU's Bifidobacterium breve 1 Billion CFU's Lactobacillus salivarius 1 Billion CFU's Lactobacillus plantarum 1 Billion CFU's Bifodobacterium longum 1 Billion CFU's Lactobacillus rhamnosus 1 Billion CFU's Free Of Sugar, salt, yeast, wheat, starch, corn, fish, shellfish, nuts, tree nuts and egg. Shipping Shipping All of our merchandise is shipped same business day if orders are placed before 4:00pm EST.
Customers will be provided with a Valid tracking number as soon as the order has been processed.
Some products have different policies or requirements associated with them.If your return is not a result of an Kolmar Direct's error, we will not refund the original shipping fees.
PayPal allows you to pay using a major credit card or direct transfer from your bank accounts.
We are legally required to collect sales tax in those states and localities where we maintain a physical presence (nexus).
The applicable amount of sales tax charged to an order will be calculated based on the shipment destination's state and local sales tax laws.Thank you for shopping with us on eBay!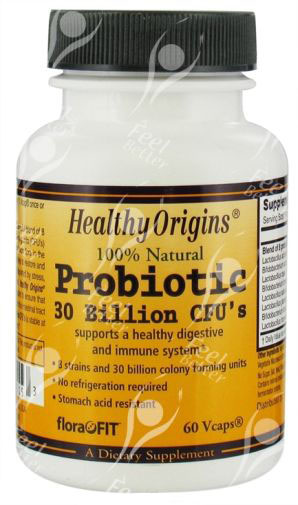 This includes a commitment to excellent customer service, even after your order has been delivered. Please feel free to submit any questions or inquiries regarding your order by sending us a message through the eBay messaging system.Our customer service department will respond to eBay messages within 24 hours Monday through Friday, 9 am until 6 pm EST.