This is the official list of agents, editors, and publishers who will be attending PitchFest 2016 at ThrillerFest XI. Bio: Born in Cincinnati and raised on Long Island, Pamela Ahearn holds an MA from University of Chicago in Comparative Literature, and an AB from Brown University in Comp.
Bio: Bernadette Baker-Baughman has a MS in Professional Writing and has worked on both the editorial and marketing sides of publishing.
Currently Looking For: Thrillers, Contemporary Fiction, YA, and middle grade fiction, nonfiction, and graphic novels.
Currently Looking For: Danielle is particularly looking for female protagonists, narratives with a strong voice, and stories with a real sense of place. Currently Looking For: Adam is looking for high concept fiction and nonfiction, especially thrillers, with strong film and television potential. Clients: Naomi Hirahara, Hy Conrad, Michael Knight, Lee Martin, Cameron Esposito, Mary Traina, Phoef Sutton, Tara Ellison, Bill Doyle, Chris Sharp, Ed Rodriguez.
Currently Looking For: Bill is looking for commercial fiction, young adult, middle grade, and memoir. Currently Looking For: In thrillers and mysteries, I'm looking for stories that would appeal to an upmarket audience, especially those with dark and gritty undertones.
Currently Looking For: Marisa seeks creative stories with well-developed plots and rich characters with unique voices. Bio: Associate literary agent Stephanie Delman joined Greenburger Associates in 2012 after working briefly in digital media. Currently Looking For: Any of the above listed categories, but at Thrillerfest I'm particularly looking for mysteries, capers, and romantic suspense.
Clients: USA Today bestseller Gretchen Archer (Davis Way crime capers), Maia Chance (The Discreet Retrieval Agency series), Suzanne Chazin (Jimmy Vega mysteries), Jassy Mackenzie (Jade DeJong thrillers), Stephen Mack Jones (crime fiction), Waverly Curtis (The Barking Detective series), as well as Sam Quinones (Dreamland, nonfiction, New York Times "Crime" bestseller). Currently Looking For: Psychological suspense, edgy female protagonists, romantic suspense, cozies, historical mysteries, YA thrillers. Clients: Just a short list of some of Jessica's amazing clients include ThrillerAward nominee Shelley Coriell, New York Times bestselling cozy authors Sheila Connolly, Ellery Adams and Lorraine Bartlett, romance authors Sally MacKenzie, Sharon Page and Sharla Lovelace and debut YA Thriller author Michelle Painchaud. From picture books through adult projects, fiction and non-fiction, LRA welcomes strong voices and plot driven works.
Not looking for: Just make sure the writing is strong, and please watch out for unnatural dialogue and word repetition. Current authors: Robert Bailey II, Linda Stasi, Lisa Barr, Estate of Marc Olden, Celeste Fletcher McHale, Danny Ellis, among others. Caitie Flum joined Liza Dawson Associates in July 2014 as assistant and audio rights manager. Not looking for: Paranormal, religious fiction, westerns, military thrillers, and picture books. Bio: Alexandra Franklin graduated with an English major from the University of Alabama before moving to New York to become a literary agent.
Currently Looking For: Thrillers, Suspense, Horror (especially literary and YA), Commercial Fiction, Speculative Fiction, all forms of Romance, Young adult, Graphic Novels and Non-Fiction with a hook. Bio: Jill Grosjean has been a literary agent for eighteen years, the last sixteen as head of her own agency. Clients: Tim Downs (Shoo Fly Pie), Tracy Groot (Madman), Donald Miller (Blue Like Jazz), Vinita Hampton Wright (Dwelling Places), and Philip Yancey (Soul Survivor). Bio: Lane Heymont served as a literary assistant at the Seymour Agency for two years, leading the marketing efforts for their authors and connecting clients with readers before becoming a literary agent. Currently Looking For: Adult, New Adult, and Young Adult fiction in the science fiction (military), fantasy (Tolkienesque, low-magic), and romance (especially suspense) genres and all their subgenres. Not Looking For: Horror, sci-fi, epic fantasy, poetry, nonfiction, screenplays, or children's picture books.
Clients: Alice Clayton, Rhys Bowen, Kate Carlisle, Jenn McKinlay, Kevin O'Brien, John Dixon, Sarah Graves, Leslie Meier, and Huntley Fitzpatrick, among others.
Currently Looking For: Psychological suspense, high concept speculative thrillers, character-driven thrillers, upmarket mysteries. Clients: His clients include New York Times bestselling author Soman Chainani, Melanie Conklin, Lucy Keating, Anna Michels, Brenda Drake, and Will Walton, among others. Currently Looking For: Currently looking for non-fiction political or business related titles that have curb appeal for the general public.
Sandy is looking for submissions that will draw her in with a unique voice, make her miss her subway stop and keep her up all night.
Clients: Jennifer Harlow, Michael Boccacino, Dot Hutchison, Kim Foster, Robin Riopelle, Christine Van Wyk, Kristin Burchell, Martin Rose, M. Bio: Gina Maccoby is a New York literary agent representing authors of literary and upmarket fiction and narrative nonfiction for adults and children, including New York Times bestselling and award-winning titles. Not Looking For: Picture books, science fiction, romance, cannibalistic serial killers, cozies, horror, or true crime. Bio: Eric Myers is an agent with Dystel and Goderich Literary Management and was an agent with The Spieler Agency for over twelve years before that. Clients: Chris Grabenstein, Derek Taylor Kent, John Anthony Gilvey, Bryan Batt, Lydia Kang, Anne Thompson, Alonso Duralde, Kim Stagliano, Robert Hofler, Simon Gervais, and many more. Currently Looking For: Kelly is searching for compelling stories that bring something new to the table with a unique voice and a good amount of action. Not Looking For: Horror, Crime Scene, Mystery, Picture Books, Memoirs, and Psychological Thrillers. Bio: Peter Rubie, is CEO of FinePrint Literary Management, where as a literary agent he represents a broad range of high-quality fiction and non-fiction. Currently Looking For: Well written contemporary and historical crime novels, and thrillers with interesting main characters and original settings. Not Looking For: Mickey Spillane-like hard boiled, or familiar mysteries and characters who are cynics, drunks, divorced or at the end of the career. Clients: Luke McCallin (The Man from Berlin), Chris Goff (Birdwatching mysteries, Dark Waters), J. Clients: Eleanor Brown, Cheryl Bradshaw, Tillie Cole, Karen Duvall, Kimberly Frost, Rachel Grant, Victoria Holt, Jean Plaidy, Erin Nicholas, Christa Selnick, Phyllis Smith, Elizabeth Spencer, Teri Wilson, and Kahlen Aymes. Clients: Clients include #1 International bestselling thriller author Karin Slaughter, #1 bestselling Danish crime writer Sara Blaedel (Denmark's Queen of Crime), soon to be international bestselling thriller writer and Exec Director of Thrillerfest Kimberley Howe, #1 New York Times bestselling author Denene Millner, Pulitzer Prize and New York Times bestselling author Nick Chiles, American Book Award winner Jeff Chang, Sarah Pekkanen, Amy Hatvany, and the Zora Neale Hurston Trust, among many others.
Bio: A literary agent with the Sarah Jane Freymann Literary Agency, Katharine Sands has worked with a varied list of authors who publish a diverse array of books.
Currently Looking For: When reading fiction Katharine wants to be compelled and propelled by urgent storytelling, and hooked by characters. Bio: Alec majored in English at Brown University, a degree he put to immediate use by moving to Los Angeles after graduation to become a professional stunt man.
Currently Looking For: Horror, thrillers, mysteries, noir, YA and middle grade "boy" fiction, and beautifully written historical fiction.
Clients: EJ Altbacker, Nancy Crocker, Nick Mamatas, HP Newquist, Mark Stein, Mike Thomas, and Jerry Thornton. Currently Looking For: Wendy is most interested in upmarket women' fiction, psychological suspense, historical fiction. Not Looking For: Genre fiction – science fiction, fantasy, mysteries, romance, kids books, poetry, screenplays.
Bio: Victoria Skurnick is with the Levine Greenberg Rostan Literary Agency, and represents both fiction and nonfiction. Victoria has been with LGR for eight years; before joining the agency, she was editor-in-chief of The Book-of-the-Month Club, Senior Editor at St. Currently Looking For: Literary fiction, thrillers, narrative nonfiction, history, politics and pop culture. Client List: Victoria's client list includes Senator Tom Daschle, Alice LaPlante, Harry Dolan, Susan Elia MacNeal, Action Five, Kermit Roosevelt, and Pamela Wechsler among others. Currently Looking For: Children's, Middle Grade, New Adult and Young Adult fiction and nonfiction, especially those projects that are creatively eye-opening and original, whether realistic or not.
Bio: Erica Spellman Silverman started her career as a literary agent at ICM and then moved to the William Morris Agency, as a senior vice president, where she represented writers, screenwriters, directors, and actors. Currently Looking For: Literary thrillers, twisty mysteries, upmarket and literary fiction, narrative non-fiction, and lifestyle books. Bio: John is a literary agent with twenty-plus years of commercial book publishing experience. Dr Eldridge began restricting his practice to Temporomandibular Joint Disorders (TMJD) a decade ago now in an effort to treat himself and ease his own symptoms after suffering pain for many years from severe tooth clenching, headaches, neck pain, and a jaw joint that popped and clicked. About UsHere at the Hobart Orofacial Pain and Special Needs Clinic, our philosophy is simple.
Tony Eldridge is a native Hoosier from Westfield, IN currently living in Forney, TX with his wife, Emily and their twin toddlers, Connor and Landon. Hubbard, Sabrina Jeffries, Deb Marlowe, Meagan McKinney, Laura Joh Rowland, Carlene Thompson, Allan Topol, Carter Wilson, and Emily Littlejohn.
In fiction, she gravitates towards fast paced, plot heavy books with a wide audience access point. An associate at HSG, she has also put in time as an intern at such agencies as Writer's House, Faye Bender Literary Agency, and Dunow, Carlson, and Lerner. She enjoys suspenseful mysteries that are contained to a small community, cozies, and psychological thrillers, particularly if they deal with social issues.
This approach has led to deals with USA Network ("House of Cards"), Sony ("Please Fire Me"), and Scott Free Productions ("World Made By Hand"). I'm particularly interested in well crafted, even archetypal, stories set in interesting worlds and subcultures.
She got her start in publishing at Random House before moving over to the agency side of the business. I also love novels that spur discussion and elicit emotion, and I want to see characters who seem so real that they could walk right off the page. The agency also represents Sandra Brown, Mary Balogh, Candace Camp, Cindy Gerard, Kristan Higgins, Will Thomas and Laura Wright.
Corvisiero is the Founder and Senior Literary Agent at the Corvisiero Literary Agency, a New York City boutique literary management services agency representing authors around the world.
She will consider Romance and Women's Fiction, New Adult, Thrillers, Adventure, Paranormal, Fantasy, Science Fiction, and any combination thereof. Stephanie assists the agency's president, Heide Lange, in managing her many authors including Dan Brown and Brad Thor; Stephanie helps negotiate foreign rights for these authors and her own. Olaf College and the NYU Summer Publishing Institute in 2014, and spent several months interning at Penguin's New American Library imprint, Folio Literary Management, and Susanna Lea Associates before taking on her current position at Harold Ober Associates. She is particularly drawn to stories that contain a strong sense of place, and female protagonists with unique, compelling voices. For twenty-six years, she has represented nonfiction writers in the areas of health and wellness, spirituality, lifestyle, food, memoir and narrative nonfiction. Looking for a fresh story, and voice – can be either dark or humorous – and love a vivid or unique setting. Their goal was, and remains, to represent authors in all stages of their careers, from the most established to those developing their craft, as well as debuts. Their inaugural books became available in stores January 2013.  Their first was an Edgar nominee, another was an Indie Next Pick, and two others were optioned for film. Also, as much as she loves paranormal and dystopian, she is not taking any of those on at the moment. She graduated from Hofstra University in 2009 with a BA in English with a concentration in publishing studies.
She joined the Vicky Bijur Literary Agency after internships and assistant experience at Writers House, HSG Agency, Brandt & Hochman Literary Agents, and Scholastic's Alliance for Young Artists and Writers. Louise encourages authors to have one foot in traditional publishing and the other in the digital-first arena. Bernadette Pajer, the author of A SPARK OF DEATH, FATAL INDUCTION, CAPACITY FOR MURDER and THE EDISON EFFECT, published by Poisoned Pen Press. As well as non-fiction projects in the areas of science, history, philosophy (by top researchers in their field), Judaica, and memoirs. She landed at the Jane Rotrosen Agency in 2003 after graduating from the University of Denver Publishing Institute and moving to NYC in search of dirty martinis and adventure.
With a limited amount of time, I want writers that are preferably experienced and are willing to listen to productive critiques of their work. I am additionally looking for; Thrillers, mysteries, Gothic tales, and suspense novels, preferably from authors with a back list.
She especially loves historical fiction and anything dark, twisted, or with a supernatural bent. Areas of interest in nonfiction include history, biography, narrative journalism, current events and popular science. Bruce Cohen, Scott Craven, Scott Deitche, Beth Fehlbaum, Nancy Holzner, Lisa Jakub, Erik Lawrence, Dr. She thoroughly enjoys strong female characters, well developed plots, continuous character development, and a good amount of cunning wit. He's a former BBC Radio and Fleet Street journalist, who was a member of the New York University publishing faculty for ten years, teaching the only university-level course in the country on how to become a literary agent. Madison Davis (Dub Greenaway mysteries, Murder of Frau Schutz (Edgar nominated for Best First Novel, And the Angels Sang), Macolm Shuman (Mysterious Press mysteries), Vicki Stieffel (Bone Man, Body Parts), William P Wood (Rampage, Sudden Impact).
She began her career in subsidiary rights and as an acquisitions editor in audio publishing. Realizing that he prefers books to breakaway glass, he moved to New York City in 2008 to pursue a career in publishing. She has a weakness for mother-daughter relationships and southern fiction and is most drawn to female protagonists with an edge. After two years as an assistant, he spent two years as an agent representing the entire agency's Middle Grade and Young Adult titles in the Foreign Market, attending the books fairs in Bologna, London, and Frankfurt. Cross-over appeal is ideal, since the best children's books are rarely written for an audience of a specific age. Returning to her roots in publishing in 2009, she now represents a diverse and accomplished client list with Trident Media Group as a Literary Agent and Vice President of Filmed Entertainment.
In YA, I like novels with great story and well-drawn protagonists (think "Thirteen Reasons Why," "Looking For Alaska," "Eleanor and Park"). Before that, he worked as an editor for 15 years, primarily at Tor and Forge Books, where he edited mystery, science fiction, and fantasy. Stories with a speculative element (ghosts, magic, monsters) or with an unusual setting are a plus. His entire practice, patient information forms, web site, and empathy for his patients is based entirely on best evidence-based medicine and dentistry, and most importantly from the experience of being a patient himself.
She worked at Bantam Books, Dell Books and Richard Curtis Agency before moving to New Orleans, where she was with Southern Writers Agency for eight years.
In nonfiction, she is looking for image rich books, pop culture, art, quirky gift books, sociology, psychology, and narrative nonfiction.
She handles foreign rights at HSG, among other things, and is always on the lookout for books that will keep her up all night reading. Allison enjoys the freedom of working with authors across all genres – from picture books and YA to literary and commercial adult fiction and non-fiction – and is always on the lookout for new voices. Family relationships are fascinating, especially when they are examined under a microscope.
Marisa is also a Corporate and Trust and Estates attorney with experience in top global firms and fortune 500 companies.
With a degree in Writing Seminars from Johns Hopkins University and a passion for editing, Stephanie considers herself a "hands-on" agent and is eager to work with debut authors who are serious about their craft.
The agency represents Dan Brown, Brad Thor, Patrick Rothfuss, Mary Kubica, Tim Federle, and many others.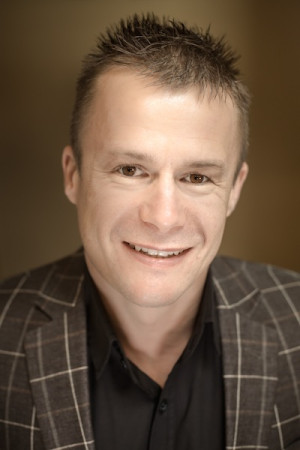 She grew up in both Florida and Minnesota, but is quickly learning to love city life in NYC.
She represents a wide range of primarily women's fiction, from literary to commercial, to romance; and mysteries, from cozy to mainstream.
These books, and many others, helped shape her love for mystery and desire to work in publishing. A graduate of the University of Pennsylvania's Wharton School of Business with a degree in Finance, and the Benjamin N. She believes in staying ahead of the pack by embracing change, not just adapting to it and is a huge advocate for exploring secondary rights. Lane enjoys fresh stories, powerful, entertaining voices, diverse protagonists, and edge-on-your seat tension.
Soon, an obsession with the Twilight series introduced her to the worlds of YA fiction and fanfiction, where she still loves to hunt for new voices.
He began his career as a story editor at Floren Shieh Productions, consulting on book-to-film adaptations for Los Angeles-based movie and TV entities. I love old fashioned story telling in the mode of an Earl Biggers, Conan Doyle, Sax Rohmer, Rider Haggard, Kipling, Poe and Bourroughs.
She holds BAs in psychology and sociology from Queens College, with minors in music, business, and Japanese.
She is serving her fourth term on the AAR Board of Directors and is a member of both the Royalties and Contracts Committees.   She belongs to the SCBWI and is a long-time member of the Authors Guild. She quickly found out that the teaching profession wasn't for her and followed her passion for books instead.
She is actively seeking Middle Grade, Young Adult, New Adult, Paranormal, Fantasy, Sci-Fi, Historical, Steampunk, and any combination of the above. For several years he was the director of the book publishing section of the NYU Summer Publishing Institute. She has been a guest expert on writing and publishing for Poets and Writers, The American Society of Journalists and Authors, New York University, and the New York State Council on the Arts.
Kathryn Landherr, David Topus, Arden Leigh, Donna Ballman, Lia Romeo, Barbara Barnett, Helen Lee, Andy Partridge, Dr. Alec quickly found a home at Writers House Literary Agency, where he has worked directly under agents Jodi Reamer and Amy Berkower since 2009.
Her experience in editorial, marketing, and sales, and her long-held relationships with publishers and editors offer her clients a significant edge in the ever-changing publishing marketplace.
She is interested in platform driven authors in narrative nonfiction, memoir, a wide range of health and wellness, and anything related to food, dogs or Paris.
Churchill's Secretary, Critical – What We Can Do about the Healthcare Crisis, Bad Things Happen, Anonymous Sources, and The Dangerous Book for Dogs. Paul has worked with authors such as Hilary Davidson, Kevin Egan, Jon Land, Marie Brennan, Brandon Sanderson, and Robert Jordan. Ideally the book should have an intriguing concept that makes the reader think, "Oh, that's a cool idea." Well-rounded LGBT characters and characters of color are a plus. In l992, she founded The Ahearn Agency, Inc., which currently represents between 30-35 authors working in romance and suspense. Danielle grew up on Long Island, but is now happily living in Queens and seeing as much New York theater as possible. She participates in and has taught several workshops and boot camps on writing and publishing for Writer's Digest, at Conferences around the country, and various other Online Resources.
Elise is passionate about the role and responsibility of the literary agent, especially being an advocate for authors.
As president of BookEnds Literary Agency, Jessica has helped build the agency's reputation as a cozy mystery powerhouse. Cardozo School of Law with a JD, Liza is a former partner in a NYC based litigation law firm and brings more than 20 years of negotiating experience to the field. This background, along with connections rooted in publishing, movies and television, allowed them to focus and build on a referral based clientele.
She was an Editorial Assistant then Coordinator for Bookspan, where she worked on several clubs including the Book-of-the-Month Club, The Good Cook, and the Children's Book-of-the-Month Club. Wayne Josephson's EMMA AND THE VAMPIRES, published by Sourcebooks, awarded winner of the Best Book, in the young adult category, as chosen by USA Book News. Her thirty-eight years' experience includes twenty-one as a literary agent following editorial roles in management and acquisitions, developmental and line-edit, copyedit and indexing, book design and production, and collaborative writing. More than ten years later, she continues to search for her next literary obsession and her next client – which are almost always one and the same. After working for Corvisiero Literary Agency over the last year, Kelly has come to find that she's extremely picky, a tough editor, and an even greater enthusiast due to her background in teaching, editing, and blogging. Elizabeth represents numerous New York Times bestsellers, and both Agatha and Edgar Award winners and nominees.
Recently contributed "Grey is the New Black" to Fifty Writers on Fifty Shades of Grey, a nonfiction look at the cultural phenom of the bestselling novel.
In that time, he has worked on and provided strong editorial feedback for a large number of Adult and Young Adult titles of all ranges and genres. In mystery, I am big fan of both cozies and noir, but I need a unique hook to get me interested. She likes to be surprised by twists and turns and is a sucker for romantic plotlines that are an element of the narrative, but don't dominate it.
She currently works with two of Harold Ober's agents, including the film and subsidiary rights agent, and is actively building a client list of her own. Behind that cozy demeanor however, is a love for dark and mysterious, a passion to read more about serial killers and strong women. So at the end of the day, just grab her attention, and she won't care what the book is about! Before interning at LDA, she practiced entertainment law and taught high school English and debate.
Program in Social and Personality Psychology at the CUNY Graduate Center and worked as a business manager in the theater industry.
Martin's Press, Sourcebooks, Penguin Random House, Skyhorse Publishing, Kensington, Career Press, Koehler Books, Crooked Lane Books, Entangled, F&W Media, New Horizon Press, and Five Star, among others. He has also worked independently as a book doctor for what is now Penguin Random House, Simon & Schuster, HarperCollins and other mainstream publishing companies.
The Emma Sweeney Agency was formed in 2006 by Emma Sweeney, a veteran literary agent and publishing professional, and represents a diverse range of critically-acclaimed and bestselling authors.
She is the author of one historical romance, and lives with her husband Barry and son Thomas in New Orleans. Look to these authors with a creative current-thinking attitude and you'll have something. He was once a regular reviewer for the international trade magazine Publishers Weekly and is a published author of both fiction and non-fiction.
A Minnesota girl at heart, she now lives in New Jersey with her family and their large-headed dog Buford. 35+ years within the publishing industry in all areas: editorial, product development, sales, foreign rights, administration, fulfillment and distribution. Daniel Sjursen, Brette Sember, Wayne Simmons, Michael Stewart, Brian Taylor, Drew Eric Whitman, Jeff Wilson, Stacy Laabs and Sherri Field. A member of the Association of Authors Representative (AAR), he regularly lectures and writes on publishing and the craft of writing.