I actually don't have sensitive skin, but I had a quick look at the ingredients in some of the products, and sure enough, there are no acids or harsh cleansers in any of them.
I wouldn't turn to this line to fight aging or acne, but if you find that your skin gets red after using certain products, then this line might be for you. The two products I tried were the Exfoliating Facial Wipes and the Smoothing Facial Scrub (can you tell that I like to exfoliate?). The Exfoliating Wipes were like normal wipes but on fabric that's almost plastic-like and slightly rough to the touch.
The other product I tried was the Smoothing Facial Scrub which has rice powder in it to help buff away dead skin from the surface of the skin.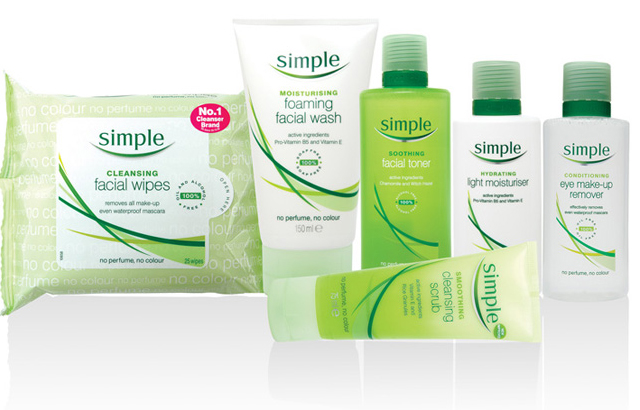 Simple Skin Care has been available in Australia for a few years now and I enjoy using the Simple Cleansing Face Wipes (with Vitamin Goodness) to take my make up off everyday. For me, these Simple products are a cheaper version of the Clinique products (which in Australia are more expensive than in North America).