Former pro Andrea Fisher has her hands full with a coaching career and her two daughters, but this Austin resident is now trying to get back to the promised land - Kona. Kellen Hood is a Texas resident with a lot of moxie and during Movember he used it well to raise money, but now it is time to race, train and have a great time.
Terenzo Bozzone took down Chris Lieto's lead at mile 11 and held off Timothy O'Donnell's charge by 29 seconds to win the Memorial Hermann Ironman 70.3 Texas. Richie Cunningham beat a stellar field at the 2008 Ironman Longhorn 70.3 in Austin, Texas and Lisa Bentley nabbed the women's title. Beth Gerdes saw her Kona dream slip away when her Ironman Cairns race did not go as planned, but she came back strong at Ironman Switzerland to grab a big win and that highly desired Kona slot. Slowtwitch: It was not that long ago that we last spoke, but a lot has happened to you since.
ST: You really wanted that qualification buttoned up in Cairns, but that race just did not go well for you.
The 2016 Ironman Switzerland will get a new run course in downtown Zurich that promises to be more scenic, more exciting, and most importantly, faster.
Ronnie Schildknecht won a record 8th Ironman Switzerland title with a come-from-behind marathon and Beth Gerdes passed Mary Beth Ellis on the run to win Zurich.
Luke McKenzie and Liz Blatchford prevailed at Ironman Cairns while Caroline Steffen and Sam Appleton took victories at Ironman 70.3 Cairns, which was held on the same day. Last summer Beth Gerdes gave birth to baby Wynne and has since had some very solid results including a 5th place at the Ironman Asia Pacific Champs in Melbourne.
Aussie Sam Appleton started 2015 with a series of great results and he is now in Boulder, CO prepping for the 70.3 World Championships in Austria.
ST: Do you think you are a bit star-struck when you are racing head-to-head with folks like him?
Callum Millward had great results this year, but he did not let success get to his head and is back again with a new Cupcakes with Cal season. Sam Appleton and Yvonne Van Vlerken took the men's and women's elite titles at the Challenge Batemans Bay half distance event Sunday in Australia.
Craig Alexander ran away from Sam Appleton with 3 kilometers to go and Liz Blatchford ran down Rebekah Keat in the final kilometer to take the elite titles at Ironman 70.3 Geelong. My god, I would motorboat her for as long as it takes to pass out from lack of air or exhaustion.
But they pale in comparison to the top 10 players, who have earned more than $10 million for their gaming prowess alone.
If you haven't heard, the D&D community is coming together this fall to participate in the Extra Life charity event, which raises money for kids at Children's Miracle Network hospitals. To support the team's charity efforts, we'll be unlocking early previews of the Dungeon Master's Guide based on the team's total donations. We hit the $25,000 mark, which means time to show off our first DMG preview – the Deck of Many Things.
As if previews of the Dungeon Master's Guide aren't incentive enough to help this great cause, Hasbro, parent company of Wizards of the Coast, will donate $5,000 toward Extra Life and CMN hospitals if the team can hit its goal! We've already announced that members of the D&D Extra Life team will get some great incentives for participating and raising money. Set in a medieval fantasy world, D&D allows you to experience stories and adventures full of endless possibilities and amazing surprises. For this month's Unearthed Arcana, we're showing off a few variant rules that you can use in your campaigns.
Thanks for reaching out to me!ST: I think you have been attending a wedding with your girls over the weekend in the Midwest. How much time do you dedicate to swimming versus biking versus running?Andrea: I typically get 2 swims in per week, sometimes a third if I'm lucky.
Gerdes also got engaged to Luke McKenzie in early June on Green Island, Australia and the young family is now awaiting the big dance on the Big Island at their new home in Noosa. We were going to have to spend a lot of money to get to another Ironman, but also completely change our July plans (which had included a rest block and down time with friends at home). He spent some time with Callum Millward to do a Cupcakes with Cal episode, but apart from that fun diversion it is full focus on Zell am See.
I've been a long time slowtwitch lurker so it is an honor to be featured!ST: You have had a superb 2015 so far. I think I made the mistake of thinking that Craig should beat me given his very exclusive resume and me being a young upstart. I have found with the Garmin pedals that they need to be torqued at exactly the right tension for accurate readings.
Tim and I had a crafted this plan to get away on the bike, but due to some unfortunate mishaps with Tim's bike he never joined me up front.
It's my goal over the next few years to really build up my resume as an international athlete and convert my domestic results into being competitive at some international level fields. According to his bio, he has been nicknamed General Hao by the Chinese community, is known to be one of the most aggressive players in the scene.
The Wizards of the Coast team will be livestreaming its 24-hour D&D charity game on October 25 – 26. Now, thanks to all your donations, we're going to pull back the curtain and reveal the full Table of Contents.
Hitting 40k means we can all take a gander at the Hand of Vecna, the Eye of Vecna, and the Dragon Orb!
Thanks to everybody out there playing D&D to raise money for Extra Life and the Children's Miracle Network Hospitals, along with all the people donating! Enjoy the first couple pages for this chaos-making wondrous item, along with our obfuscating notes, and keep up the donations!
Imagine if WoW allowed you to track your face via webcam, and your character would make the same expressions. I trained incredibly hard for Ironman Cairns, so to have my day end very early with a couple of flats at 40k into the bike was not ideal.
Since January 1 this year, we have traveled to: Chile, Northern California, the Bahamas, Chicago, New Hampshire, Cape Cod, Switzerland, two trips to the Philippines, two trips to Utah, and three trips to Australia. Have you wondered if you might wake up and it turns out it was all a dream?Sam: To be honest I never expected to be in a position in the middle of the year where 2nd would be my 'worst' placing. I never expected to run with him for as long as I did so I was always waiting for him to make a surge ahead of me, which was probably not the best mindset to have.
I never planned to ride away from the field, but I was committed and gave it everything in that last 30km to squeeze as much time as I could out of the chasers. Thanks much to everybody who helped us reach our goal of 50K before we even hit the Extra Life weekend!
Make sure to thank all your friends and family who are donating or taking part in the event for this page of magic rings from the new DMG. Without further ado, here's the Figurine of Wondrous Power entry in the upcoming Dungeon Master's Guide.
Yeah they were cool when TV spies had them, but they're kind of awkward in real life. Andrea: I had some rough personal issues hit me the 2 days prior to the race and it really impacted my ability to perform to my potential on that day. I had a really focused and tough buildup into the race because getting on the podium in Cairns would be the make or break for my Kona qualification. Whistler was tough because it conflicted with a trip to the Philippines, so I went back and forth about Switzerland and UK for several weeks.
I just take each race as it comes around and make sure I am in the best possible shape to produce a good result.
High readings are good for the confidence though, I might get a rude shock when I switch to the SRM! The prize money is now similar between countries but due to the triathlon market size in the US there does still seem to be more opportunity for support over here and I want a piece of that pie! There will be plenty of other rewards to pick up during the livestreams so keep watching and donate to your favorite DMs and players! With the rate you're going, I'm sure we'll be back very soon to show off the Hand and Eye of Vecna! Make sure to return once we hit 40K to see the infamous Hand and Eye of Vecna, along with the Orb of Dragonkind!
The team member who raises the most money (not including those participating on the team at Wizards of the Coast) will receive a complete set of the Icons of the Realms D&D miniatures.
When I got the first flat, I remained calm and continued on, but as I tried to fix it the second time, my spare tube had a valve extender that was literally just a few millimeters too short to inflate, so my day was over as I wasn't able to find any tech support within 30 minutes.
Typically, I like to race whoever shows up, but in this particular case, I was also hoping for a start list where, on paper, I had the potential to make the podium. So, I am ecstatic to have a little travel break, mostly because I'm sick of packing and unpacking all the triathlon and baby gear. But FaceRig is one of those instances where the real life tech is just as cool as the sci-fi concepts of the past.
In the end, there were a few "heavy hitters" on both start lists, so I just chose the course that suited me the most, which was Ironman Switzerland.
We bought our first home in Noosa, Queensland and are working towards getting it in working order while we train for Kona.
When we got on the run I just followed his pace instead of running my own race and backing myself when I felt good.
Thankfully I had a nice buffer on the chase guys and was able to run within myself to take the win. 2 minutes is enough if you're running well, but if you've cooked yourself on the bike the lead can be wiped out very quickly. The team has provided me with great support so far that has opened so many doors for me this year. FaceRig lets you chat online as a 3D avatar that can mimic your facial expressions and mouth as you speak. I was able to get back to T2 to watch the entire run and got to support Luke and watch him on the way to his win in Cairns, which was a pretty darn good consolation prize. Switzerland has a clear, calm lake swim, a very challenging but not ridiculously hard bike course, and a flat four loop run. There are a few significant climbs over the next 60k including "the Beast" which is about 3-4 miles long and quite challenging. Noosa is a great place for us to have a home base, our other one is still in California, because Luke's family is here to support us with Wynne and the swimming and cycling are incredible here. I took a lot of confidence from the performance and learned to back my own abilities and not become complacent, which I have been able to use in other races this year. Being able to back off the run by that 5-10% really helps with recovery after the race and I was able to resume training fairly quickly. Your character can be used on Skype, Twitch or any service that uses a webcam, or it can be used to make movies.
Some fun facts now are that I'm also a world record holder in the beer mile, posting a 6.28 time at last year's Flotrack World Championships.
After I had Wynne at the end of May 2014, my big goal was to qualify for Kona 2015, but I honestly wasn't sure I could make it happen.
We will do Sunshine Coast 70.3 on September 13th, but that is a local race for us and we can sleep in our own beds. In our house, we typically have a division of labor when it comes to gear: Luke does bikes and I do babies.
I remember finishing and not being able to walk for a week after the race and promising myself I would never do that again! There was a lot of social media attention built up around the event and being able to deliver a good result with the hype build up was great.
But I guess you forget pain pretty quickly and over the past few years I have had two 3rd place finishes and a 2nd.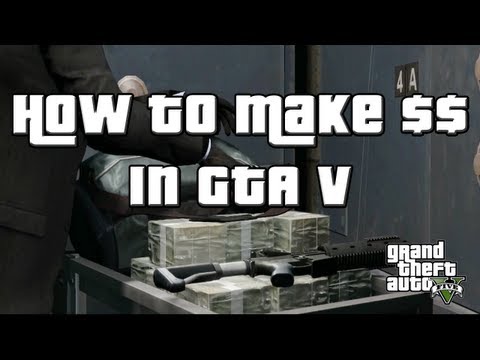 Even being mentioned in the same breath as guys like Tim and Craig is humbling and something I am getting used to. I had my second child the following year and I also took the time to get my world in order. The second lap got pretty hot and I wasn't as strong as I'd hoped, but I did a good job of limiting the damages and rode steady, taking in tons of nutrition to prepare for the run. It's a really scenic area, about 2 hours south of Sydney on the coast, that takes in some classic Australian scenery. Back home in our training environment in Byron Bay there was also a lot of banter thrown around in training between myself, Tim Reed, Tim Berkel and Clayton Fettell, so to come out on top of those guys and get bragging rights is also a nice touch.
It's great having the backing of these companies, so being able to repay them with some race wins this year is nice!
But back to you now, the Kona 2015 qualification is done and I am sure that must be a big relief.
I was passed by Mareen Hufe early on in the bike, but maintained a 1-3 minute deficit to her the entire ride. It's not a huge race for me in the grand scheme of things but has a very rich history of athletes that have competed there. I raced it the year previous and knew where the big time gaps would be made and structured my race around that. I still have a lot of growth and improvement ahead of me over the next 10+ years and I really want to be able to build long-term relationships with the companies that I work with. It was nice to join the honor roll of past winners such as Tim Reed, Craig Alexander and Pete Jacobs to name a few. Along those lines, have you seen any of that money you won this year yet?Sam: I have seen most of it! Although I think I needed it because I lost all my nutrition out on the bike course and my run legs where absent for the day! I am still waiting for a little bit of money to come through from some races earlier in the year though.
Going head to head with Craig Alexander, who has been a childhood idol of mine for so many years was a great experience. Luckily I am not currently living from race to race otherwise I might be on the phone asking for an advance! I was committed to racing though and I had a strategy that I wanted to execute which was to push the bike really hard, because I didn't want to get into another running race! My sponsors are great at getting bonuses paid and I understand doping control can delay the process as well.
The community is so die hard and passionate about triathlon and the growth of our sport in that region is incredible. Craig is a true champion on and off the course and I was humbled by his kind words after the race.
Training-wise, I did a lot of online research [Google Earth] to find running trails, bike routes and a track to run on. Work has been overwhelming and I have to make sure I'm providing a safe environment at the JCC for our community.
As it was a family wedding, we also had help with Wynne, so Luke and I were able to train and explore together. I was still recovering from Ironman Switzerland and it was a tough day, but I had a good result.
I had trouble mentally wrapping my head around even a short build for another Ironman, which would be my 5th IM start line in 10 months. This was mostly because I was mentally ready for the break I had promised myself after Cairns, as we were going to take the end of June and most of July off together and enjoy normal life for a bit. I also didn't want to go to the end of the world to get on another start line and then let people down if it didn't pan out. This was the first long trip Luke and I have taken without Wynne as she stayed in Chicago with my sister.
But, both Luke and our families really encouraged me to give it one more shot at a July race because I was so close to qualifying for Kona and had worked hard for it. In the past we have tried the big training weeks back to back but I just don't respond to that.
I had gained so much confidence from the previous three races I had done so I formulated a plan that would compliment my strengths. My success this season has come from more rest incorporated into my program, with a lot of specific work building into a race to get me firing. I have had a pretty bad experience with it in the past but made some necessary changes within myself as a result of that experience. The first two days without Wynne were a nice little refresher, but after that we really missed her. This time around I am a much different person and athlete and I think that has contributed to my success this season. My experience in Geelong with Craig taught me to run my own race and not just follow, so I stuck to my guns and was thrilled to come out on top! I've made some very close friends within my triathlon circles and having them involved in the journey is great. At the end of the day I am hugely appreciative of the opportunities I have and I am very fortunate to be able to travel around the world and do what I love as a profession. I had plenty of time for everything and when it came time for my standard pre-race jog, my legs felt good and I played the three songs on my iPod that I ended up singing over and over and over for the 9 hours and 21 minutes of the race. I feel that Kona is so commercial now and has grown away from the original principles that the race was founded on, which is one of the primary reasons the sport attracted me.