Mel revealed Thursday that the tweets were "vitriolic" once she leaked word that Pavel Molchanov was going to discuss his GTAT opinion on the show. TWTR has no bigger defenders than Steve Grasso and Dan Nathan, who performed a bullish tag-team on the stock Thursday, but Nathan said it's not a bad time to take profits.
Brad Erickson, who has a $316 price target, said he wanted to remind viewers that Tesla is still a "startup." He also mentioned "pent-up demand" (Drink) in China. Dan Nathan said that if you actually believe SPLK's guidance, then you can own it with a "very hard" $40 stop.
Dan Nathan said somebody bought a bunch of EBAY puts, but he thinks it's only protection for a long position. Guy Adami handled an excellent viewer question (see, this is basically the same stuff they had in the early days when Roger Neshem and Gene Simmons and random viewers would Skype a question or comment but since Susan Krakower left, there's been an idea drain) about why a head-and-shoulders pattern is bearish.
Mel ("weak effort at jawboning") and Brian Kelly mocked the breaking news of increased sanctions on Russia. Ben Willis joined Thursday's Halftime Report and either praised or dissed (depending on your view) Elaine Garzarelli, saying every pundit wants to be the one to call the crash and that you shouldn't be "fearful" of a correction, but "hopeful" for one.
Doc said he bought WSM over 66 because the haircut was "too much." Mike Murphy said the inventory increase of over 20% is the problem. Doc correctly trampled on Herb Greenberg's bizarre case that ANF's CEO is the worst of 2014, pointing to the share performance.
On May 20, Fleck protested that he's not expecting a Flash Crash, but, "What I, what I think is that, we could have one any time," before adding, "At some point the S&P and the Dow are gonna join the Nas- the Nasdaq Composite, the high-fliers, on the downside. Fleck, in the semi-outraged way he tackles difficult financial-market questions, remains one of the most likable Fast Money guests.
Guy Adami claimed he was "shocked" that YHOO spent so much time below 35, then he hung a 45 "handle" on the stock. In other large-cap tech, Doc said AAPL's pending products will be a sell-the-news event because of a glass shortage. Mark Cuban used Wednesday's Fast Money to strike back at the SEC, claiming it created its "own context" for his texts, including how he hates to lose as owner of the Mavericks. That's why Cuban says he now sends "80%" of his texts via Cyber Dust, in which they disappear in 30 seconds.
Cuban also told the gang he won't buy Chiquita bananas or Sara Lee products but he'll give Burger King a pass for tax inversions. Meanwhile, Charlie Anderson said the most expensive, $300 and $400 versions of GoPro were sold out at one store that had a Christmas display, and he thinks the GPRO accessories will be a popular stocking-stuffer. GG chief Chuck Jeannes claimed gold stocks have been doing better because investors are "getting a little more nervous" about the market at all-time highs. Brian Kelly uncorked a cockamamie chart that we could barely understand linking gold and the dollar, then uncorked another all-time great that foxy Karen Finerman likes so much: Gold works in a rising-rate environment, and in a non-rising-rate environment (which Kelly called a "phenomenal time" to buy gold). Pete Najarian actually said with a straight face that WFT is his top oil pick because "they're- they're- they're growing in just about every a- aspec- aspect of their business right now" rather than just stating that he saw heavy options activity. Pete Najarian called WSM "way oversold" in the afterhours and said he bought some; Guy Adami predicted a washout in the name Thursday and said it's not a down-12% quarter. Guy Adami said "a lot of people" think JCP could be the turnaround story not just of 2014 but 2015 and are floating an 18 handle. Pete Najarian's Final Trade was PFE, Brian Kelly said GDX, Jon Najarian said DOW with a reference to HeatSeekerA® and Guy Adami said WFT. Kate Moore visited with Judge's Halftime crew Wednesday and indicated she's still positive about the market and kinda sounded like she likes everything. Doc claimed Snapchat's investment is a "mark-up" because you don't see it trading heavily on the private stock exchanges.
Josh Brown eyeing Tim Hortons Burger King for lunch, uncorked a whopper, telling Judge, "You know, the, the streets around here on the exchange are littered with literally the bones of people that have been calling a top in Facebook" (and we didn't realize any FB analysts are now deceased). While the Halftime gang was tripping over themselves to endorse the market, Tuesday's Fast Money crew played Who's the Biggest Grandpa. Ari Wald said he's getting questions about whether it's too late to get into the rally, and the answer is no.
John Jannarone said BKW is basically paying a 57% premium for THI, about double the typical North American takeout premium. Tim Seymour predicted Warren Buffett's involvement in the THI deal will have a "big impact" in Washington. Itay Michaeli hung a $48 on MBLY and then got a question from Mel that was answered by Mel before Michaeli had a chance, which was, where would the "price pressure" come from.
Tim Seymour took advantage of the chance to meet his daily quota of a TSLA reference, but without the valuation this time. VMWare chief Pat Gelsinger, who snubbed Mel a few weeks ago, returned to face a grilling over his guidance. Guy Adami resurrected the bickering-married-couple routine regarding the new James Brown movie.
In a shocker, standard-bearer Jeremy Siegel told Judge on Tuesday's Halftime, "I see the bull market continuing" and thinks we're "on track" for 18,000 by year-end. Josh Brown invoked the "cognitive foible" of the "gambler's fallacy" and said that just believing stocks must go down because they've been going up doesn't work. Pete Najarian brought up that a bunch of people (we'll leave the names out although one of them has the middle name of "Braxton") spent the summer pointing to the Russell or transports or the Nasdaq as breaking down. Robyn Karnauskas, who tends to get amped up and whose mike Monday on Fast Money sounded like Freddie "Curly" Neal dribbling a basketball, projected a possible 100% upside in ACHN and ICPT. Steve Grasso, who bungled mightily over the summer predicting a healthy pullback, said we're in an environment of "never short a dull tape" (Drink). Chris Hyzy, in an apparent shot across the bow at Barry Bannister during Monday's Halftime Report, told Judge, "I don't believe in raising forecasts," even though his S&P 500 forecast has already been met. Doc rather dubiously suggested BKW's pursuit of Tim Hortons is a good idea because it gets Burger King into breakfast. But the designated bear, Josh Brown, insisted, "Quite frankly, there are no synergies." Judge felt compelled to weigh in on Doc's side and "right a wrong" in Brown's argument. Susan Li is getting the Mandyesque (circa about 2011) or even Simonesque introduction to U.S.
In a quiet (to say the least) episode of Fast Money on Friday, Guy Adami said "I think you take profits here" in AAPL. Halftime Report viewers on Friday got a treat when Jane Wells, in black dress, revealed how her night in Vegas went. Elsewhere, Josh Brown suggested that GMCR "might be the easiest stock you could trade right now," with 128 as support. Dominic Chu was heard to say "a tale of 2 companies" (that's not going to help him out with Seema Mody). Jon Najarian helpfully said if you put $1,000 in LUV in 1977, it'd be worth almost half a million today.
A couple years ago, Barry Bannister instantly became one of our favorite Halftime Report guests because of the way he comically stiff-armed a couple of skeptical questions from Steve Weiss and Joe Terranova like so much debris.
Judge welcomed Bannister onto Friday's Halftime, as "the biggest bull on the Street" now that Barry's got a 2,300 S&P target.
Judge told Bannister that Judge had dinner the other day with a "very big money manager" who questions how Bannister could make such an extreme upgrade in S&P points.
Dennis Lockhart told Liesman that his staff tells him, "You are a U6er, not a U3er," which rekindled memories of when this page did a Fast Money music survey. So it was bizarre on Thursday's Fast Money when Jon Najarian actually declared to the camera that one of his purported positions is actually in the CNBC disclosures (snicker). Doc later said FNSR calls were hot, and "I bought this one" (sic) (Yep, again check the image above). Karen Finerman, in a twist on her favorite, curiously said on Thursday's Fast Money that sometimes companies in HD's situation attempt a "reverse kitchen-sink" quarter to make things look as rosy as possible for the departing great (um, maybe MCD and Jim Skinner?) and not go out on a "crappy" quarter, but she doesn't see that happening here.
Doc said that if you want to trade retail, buy around Labor Day and sell around Black Friday (Drink).
In what sounded like a case of wishful thinking, the banking permabulls on Fast Money Thursday tried to claim that it's clear sailing for BAC and others. Tim Seymour said a "slow normalization of interest rates" is good for banks but admitted neither he nor anyone else knows what that term means.
Andrew Fung, who has a $300 target, said he expects Tesla volume to double next year and said it only has 5% of the U.S. Scott Crowe said "we're gonna get a lot more rental growth than what people think." Karen Finerman admitted that her short-mall-REIT theory hasn't worked.
He also seemed to contend that this particular governmental arm-twisting (that's the nice way of putting it) wasn't exactly atop the agenda before 2012, when they apparently decided they could use the cash. Kate Kelly first used her generous time allotment to second Judge's editorial comment about BAC and JPM buying Merrill and Bear not so much because they wanted to but because they had to, then wondered why this case took so long. Stephanie Link predicted on Thursday's Halftime Report, "I do think Dollar General comes back with a higher bid," stating that at 90 the deal is still accretive. The Nardashians (above) said somebody bought "big numbers" of WMT October 77.50 calls, prompting Pete to make it his Final Trade. The Halftime Report group clamored on Thursday for Jackie DeAngelis, who looked great (above), but unfortunately her dollar discussion was a bit light. In one of her slew of comments, Finerman said on Wednesday's Fast Money that she won't trade around Janet Yellen's remarks because even if she knew exactly what Yellen was going to say, she couldn't exactly predict how the market would react. Melissa Lee said on Wednesday's Fast Money that she hates (yes, that's what she said) to use the "baseball analogy" but asked Brent Bracelin how far we are into the HPQ turnaround. Referring to HTZ, Mel said "at the end of the day (Drink) trading" and then corrected it to "at the end of the trading day." Karen Finerman showed how she reads a 13D and said it appears "very unlikely" HTZ will be put up for sale. But what would be wrong with Evans, for example, wearing something a bit more water-appropriate for this particular performance? In what proved to be only the 1st baseball reference of the day, Josh Brown said on Wednesday's Halftime Report that TGT's problems are "in the 2nd or 3rd inning," and he'd fade the rise. Josh Brown scoffed at the importance of 1 quarter from DNKN and said he'd love to buy more on a selloff with a 3 handle.
Dan Nathan had trouble saying "I like Dick's" and calling it a "very oversold stock" without smirking, declaring that "if they do have a turnaround in golf," it'll be fine.
Tony Wible claimed that somehow if HBO is spun off into a tracking stock controlled by Time Warner, "you basically get people to value it more on par with how Netflix is being valued," a concept we've never understood given that it'd still be the same company.
Brian Kelly flat out scoffed at the notion and said he doesn't understand how such a move creates value. Howard Silverblatt pointed out that Google essentially rocketed up the market cap ladder from basically nothing, just a concept, not at all like U.S. Carl Icahn told Judge, "at the risk of being corny," he really does care about corporate governance, and insisted that whatever Dollar General or Family Dollar was saying about him wasn't true. Pete Najarian argued the bull case for DKS, while Josh Brown said his bear case for Dick's from a few months ago still stands.
Judge mentioned a couple times that Alan Greenspan was dumping ice water on Andrea Mitchell as though the two were strangers. Robert Shiller protested to Judge on Tuesday's Halftime that he's not sounding a "new alarm" and that his own personal P.E. Shiller barely conceded the notion that stocks are actually cheap relative to bonds, because "the bond market's looking expensive," Shiller said. Stephen Weiss said you never want to say this time is different, because, "At the end of the day, it's never gonna be different," but he thinks the stock market is right to be where it's at. It's not often we find the most intriguing Fast Money commentary coming from Dennis Gartman.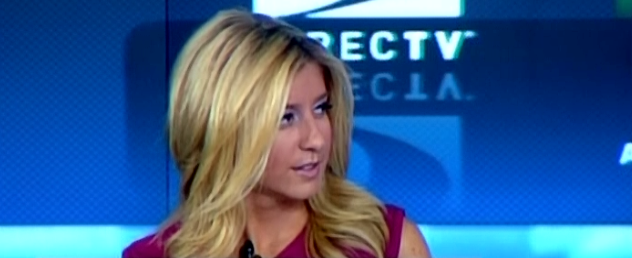 Unfortunately, he didn't really supply any catalysts, other than "reasonably good bases" in the stocks. He acknowledged his opinion is "certainly one of the penultimate contrarian views," and no, we have no clue what that means. Attempting to justify this position, Gartman said that a year ago he started buying aluminum, which "created laughter" among some, and look at it now.
Steve Grasso countered that the EPA can "ratchet up those regulations on carbon, and then it's game over a lot quicker for coal than it has been already," which also doesn't make a whole lot of sense, but whatever. Guest host Sara Eisen impressively suggested coal might be a play on a Republican administration. Karen Finerman pointed out that WLT debt is trading at 58 cents on the dollar, so there's considerable doubt about these names. To that end, Karen Finerman predicted "less and less of a reaction" every time something happens in Ukraine.
In a wearisome promotion of CNBC's coverage of the 10th anniversary of GOOG's IPO, Guy Adami whined again that YHOO is getting no credit for its "core business" and cited Gene Munster's 44 target. Scot Wingo, who tracks e-commerce sales, said AMZN grew at 40% and EBAY grew about 10% in July. Guy Adami said on Monday's Fast Money that those not already in AAPL should wait for a "clear, decisive breakout," which means he's actually calling it a sell (because if you're already long, what's the difference to that advice?). Karen Finerman questioned if there's lots of pressure on call buyers for AAPL to exceed $100. Phil LeBeau said out of the 85 million cars built this year, 142,500 will be electric, which is interesting but doesn't address whether TSLA's valuation is "too rich" or not. Guest host Sara Eisen (above) unleashed one of the best outfits we've seen in years but once again performed the read and react defense, not till the end of the program hanging a deflation bust on Guy Adami.
Jim Keenan on Monday's Halftime Report was as reluctant to hang a target on the 10-year as Barack Obama is to shake Vladimir Putin's or Hillary Clinton's (take your pick) hand, but he still thinks high-yield is attractive. Jim Lebenthal, one of our favorite panelists who isn't on enough, predicted a 4th quarter chase for performance.
Sarat Sethi, "at the end of the day" (Drink), likes the market and especially BWA, QCOM DAL, UAL and ILMN. Pete Najarian said he jumped aboard the hot NUE options, which of course he would "expect" to continue going up for "1-2 weeks," but if they soar, he's "gone." Judge discovered that's "usually the caveat" for Pete's holding period. Judge said the latest hot Motif investment is the tax-inversion variety, featuring GWPH, SIMO, VPRT, LOGI and ICON plc. Thomas Vitiello said gold is a "muted" trade right now, but that didn't stop Brian Kelly from pounding the table on GDX. Tim Seymour offered MO as a defensive trade, while Pete Najarian floated both MSFT and KO and Guy Adami said LMT.
Pete Najarian said September 40 calls in SWN were hot, and that the 97-101 September call spread in AAPL was being bought.
Joe stumbled a bit on his Fed commentary, referring to "Jallen" (sic short for Janet Yellen) and even brought up Kocherlakota; in any case, Joe said to "forget about" yields spiking. Judge's star guest for Friday's Halftime Report was Russia expert Ian Bremmer, who senses an "escalation" in the Ukrainian situation. However, the panel made up for that lapse by handing Judge a good one about Elvis' peanut butter and banana sandwiches.
Rick Santelli provided a tight, low range for the 10-year but didn't mention the "steak and potatoes" Fed this time.
Judge finally got a chance on Friday's Halftime to air the "when I'm not trading" feature of Jon Najarian. It was a fine profile of Doc's considerable interest and expertise in the wine space and a tasting excursion on Lake Michigan. Doc writes in his own book, How I Trade Options (you can look it up online and read excerpts), that his last preseason game was in Kansas City, and that he was cut after the 4th game. It'd be kind of like Stephen Weiss going to qualifying school, getting paired up with Phil Mickelson for a round or two, and then implying he was on the PGA Tour. Joe Terranova said of GCI, "I'd sell half, stay with the other half" (sic last 5 words redundant; if one sells half a position, what else could you possibly say about the rest of it?).
Unfortunately, but to be expected, much of Thursday's Fast Money involved 1) 13F reports (Zzzzzzzzzzzzzzzzzz) and 2) the Coca-Cola-Monster Beverage deal (Double Zzzzzzzzzzzzzzzz). Guest host Michelle Caruso-Cabrera tried to make John Jannarone's day by crediting him for calling the KO investment.
Guy Adami said (warning; this is an even more tiresome subject than the first 2 things on this item) that "you wonder" whether SODA will be in play (Drink) in the wake of the MNST deal.
Paul Hickey visited the Fast Money set on Thursday to explain that when heavily shorted stocks fall, it's a sign of a risk-off market. Adami and O'Leary conducted a lukewarm (at best) follow-up on whether dividend-paying stocks are the safest choice. Karen Finerman, who in the last year or so has dabbled in JCP both directions, said on Thursday's Fast Money that the company is "not in the death spiral anymore," but it's not exactly cheap either. Michelle Caruso-Cabrera said that GM is an "old school" choice for Warren Buffett, "it's a business he can understand," but there's another benefit (tip: it's in the headline of this item).
Tim Seymour mentioned China data and came close to but didn't quite reach his holy grail, PMI.
At least it wasn't Marc Faber, but Judge's decision to open Thursday's Halftime with Mohamed El-Erian was enough to make viewers hope Barack Obama would hurry up with that press conference.
Later in the program, Mike Harris suggested the S&P 500 might be toppy because we're challenging the long-term support line.
Seema Mody wore an off-pink dress (that photo is actually from moments later on Power Lunch) while detailing U.S. Joe insisted COST is best in the space, unleashing a counteroffensive from Pete Najarian about WMT's great report. Brian Stutland told Jackie DeAngelis (in green gown) that if nat gas storage build doesn't improve, a tight supply situation could drive the price higher. Robert McEwen told Wednesday's Fast Money that his gold-mining company (MUX) is outperforming this year because shareholders "trust" what they're doing. He also predicted near-term tailwinds because September and October are "usually a strong period" for gold. McEwen, like the guy with a 10% gold position on the Halftime Report (see below), took a page from Peter Schiff's book and hung a $5,000 target on gold within 3-4 years, which caused Mandy to crack up and practically sputter. Jon Najarian cracked that his Final Trade was GNRC but that it's "just as likely" that Vladimir Putin would buy every generator as back the ruble with gold.
Someone made a drone crack, furthering the mileage of that concept for the benefit of a certain retailer.
Meanwhile, Pete Najarian cited Macy's "huge commitment to the online world" as representing a "buying opportunity" (Drink). Guy Adami said M has had trouble with 61 for a couple of months but at Wednesday's level, it's a buy for a trade.
Mandy Drury like previous Fast Money guest host Sara Eisen looked great on Wednesday but also like Eisen played right into the panel's scheme as just another prompter reader while their shaky calls and predictions of recent days went once again unchecked.
At least in terms of entertainment value, Mandy by the end of the show managed to make up for ground lost by the dubious decision to open the program opining on CSCO.
Brian Kelly said he'd "just be a little worried" about Cisco's layoffs and somehow urged viewers to use some level of caution towards the overall market (as opposed to buying stocks based on the darts you threw at a board). Jon Najarian said "a lot of rumors" were swirling about P and in a nice facial of Dan Nathan said that this time it was those mentioning the "Death Triangle" who got burned.
Guest James Albertine said his favorite pick is actually LKQ but he likes Ford because it's "very far ahead" with the new F-150.
Albertine insisted that Stifel's hold on TSLA is not "the wrong short thesis" even though "the Force is strong" right now with the company. After warning that its run rate is increasing and not good unless it produces an Ebola breakthrough, Doc said on Wednesday's Fast Money that if you're in TKMR for its possible cure, then you stay in it. Pete Najarian's Final Trade was MWE and Guy Adami, who pronounced the show "fun tonight," said KORS. Adding fuel to the fire, Judge told Fichthorn it's a tough market for shorts and suggested solar "more than any other" trade has gone against him. Steve Weiss said he agrees with Fichthorn on TSLA but he's not short himself because of its momentum; the key is determining when it's ripe to fall. McLennan suggested that with all the central bank money-printing, gold is "nature's" way of providing monetary balance.
Speaking of reruns, Doc reaffirmed his long-standing theory of buying retail around Labor Day and selling around Black Friday. Yet, foxy Courtney Reagan told the gang she's not sure the "consumer funk" will end anytime soon. Anthony Grisanti told Jackie DeAngelis (hair pulled back, crisp white top) that he thinks WTI will narrow the gap with Brent. Most Fast Money hosts, like Eisen, try to get too chummy with the entourage and all of its ridiculous in-jokes, and the tails end up wagging the dog, the animals running the zoo. Karen Finerman even admitted that basing trades on a strong dollar makes no sense to her; "I don't really get that," said Finerman, suggesting it's the "cart leading the hor-" (sic unfinished). Morgan Downey said the fact oil isn't rallying on the Iraq situation is a "very strong indicator" that it's going lower.
Karen Finerman hilariously said KATE traded like "a failed drug trial." But she wondered "who's left" to buy it. Karen and Dan Nathan said they might be interested in KATE if it has another bad day, and in fact Karen made it her Final Trade (with the qualification of not to chase it if it goes up). Karen Finerman started to say PLCE is an LBO candidate, then said that's unlikely because of recent moves in the credit markets. Morgan Brennan reported on Tuesday's Fast Money that the word "transition" came up on the KING call and is becoming a common word with other gaming companies. Assessing Apple and Samsung, Toni Sacconaghi invoked one of the sorriest of cliches, that "this is a tale of 2 markets." Then he predicted Samsung will have to get more aggressive on the lower end. Dan Nathan, who apparently just realized Twitter has a search component, initially said he thinks we're in the "very early innings" of the TWTR story, then later claimed it "should be bought by Google," and concluded by making it his Final Trade.
Elsewhere, Nathan put P in the "Triangle of Death" and said if a couple things happen you definitely don't want to be long. Karen Finerman pointed out that ICPT's performance was not a pop, but a drop, from Monday's afterhours. Tim Seymour said you have to be "at least neutral" on LGF, and he happens to be "very positive" about the stock.
Stephanie Link revealed that the gang discussed the 10% contraction in oil prices at its morning meeting. Biogen's Doug Williams (not the Super Bowl quarterback) said the company has "doubled down" on the ALS space, ahead of the big splash for Meg Tirrell. Kate McShane, who is very pretty and attended Notre Dame, was given barely time for a soundbite on Tuesday's Halftime Report to explain to Judge why WSM is her top back-to-school pick as Judge did most of the talking expressing skepticism.
We did hear McShane say "Pottery Barn Teen and Kids" is gaining momentum, so maybe there's more going on here than we realize.
Judge's home movie clip from the kitchen was impressive, warm and well-done, though 1) we sort of wonder if the kids wouldn't just prefer pancakes and 2) why in the world weren't Dr.
Judge also made a fine gesture for Paul Najarian; unfortunately he capped it off by trying to gin up publicity for CNBC via guilt trip for Zuck and Dick Costolo. Viewers got an instant treat Monday with the realization (albeit including a technical glitch with Kelly Evans) that magnetically gorgeous Sara Eisen would be guest-hosting Fast Money in Missy Lee's absence, and surely, with Karen Finerman back in gray T-shirt (see below), the 3 male panelists enjoyed putting on a show with a pair of foxes.
Early in the program, however, Eisen's lack of time in the Fast Money sphere surfaced upon reports that NUAN was falling afterhours.
Dan Nathan agreed, "I think it's probably dead money," and said he'd look for it around 15.
Tim Seymour, who loves to complain about every other show that TSLA has a high valuation, called the notion that Tesla cars may be "more cost-effective" than the internal combustion engine a "huge leap of faith" on Monday's Fast Money. Karen Finerman said she couldn't get near a valuation like TSLA's but "I wouldn't short it either" (Drink).
Shots CEO John Shahidi came across as impressively humble during his appearance on Sara Eisen's Monday Fast Money — but he didn't seem to have much luck convincing the panel that Shots is where it's at. Shahidi said the goal is a platform where you see "nothing but people," but where comments are nonexistent so nobody can make fun of your face. Shahidi said Floyd Mayweather was the first Shots investor, but he didn't say whether Floyd's friend, CNBC reality star "Steve Stevens," is also an investor. Mark Newton of Greywolf, who earnestly spoke as though he were being paid by the word, pointed to a 2-year S&P 500 chart and said the rally has been "remarkably pretty well-contained" and figures to bounce off the bottom of the range, although it's a "bit overdone on the upside" recently. Newton also pointed to 2003, when he cited a rally following George Bush's invasion of Iraq (boy, those were the days) as evidence that stocks can go up when the cannons are fired. Pete Najarian actually suggested markets were selling off because of Gaza (if you've ever sold a stock because of Gaza, you should have all your money in CDs) and said the only thing that concerned him Monday was that financials were not participating. Karen Finerman said it's "too dangerous" to invest in these names with such extreme "binary" outcomes.
Tim Seymour said JBLU has been lagging "for a number of different (sic redundant) reasons" but had an "impressive" move. Dan Nathan said P options activity runs out to January, which suggests it's possibly based on a takeout. Pete Najarian had the audacity to say that KING would go higher on Tuesday if "some of the numbers are good" during the earnings report.
Monday's Halftime Report was sunk from the opening seconds when Judge played a clip of Marc Faber, and moments later when Pete Najarian urged everyone to buy protection when you can and not just when you need it (Drink).
Stephen Powers said Pepsi has "turned a corner" and has a "whole lot more sense of urgency" and will only benefit from Nelson Peltz's agitation, which Powers called a "nice backstop." Josh Brown delivered his usual it's-above-90-so-it-probably-goes-to-100 refrain. Pete Najarian tried to break down option-buying in all 3 of the Kinder Morgan names on a chart that was a bit of a mess, eventually trumpeting KMI. Jonathan Corpina, undoubtedly dealing with those red-headed stepchildren, first spoke with no sound, then was given another chance. In another installment of "When I'm Not Trading," Pete Najarian claimed, "When I am doing the (sic) Fast Money, I am focused, literally (sic) laser-focused on everything we're talking about." Otherwise there was a lot of impressive fatherhood footage of Pete helping his teen son on the track. Guy Adami said on Friday's Fast Money that the S&P bounced off 1,915 and that MCD bounced in similar fashion. Tim Seymour, attempting to impress Amanda, instead bungled his way through a dumb and unfunny adult Happy Meal joke, after already bumbling and stumbling through an equally useless "smug" joke directed at Drury. Seymour said "things are a little tired" and questioned reports that Vladimir Putin is de-escalating the Ukrainian crisis. In the most provocative call of the day, Guy Adami on Friday's Fast Money predicted that despite the activist noise, BID goes "right back up" to 42. John Kingston downplayed the notion of a "supply shock" in oil and said Brent's setback vs. In one of the more intriguing Halftime Report features in some time, Dilbert creator Scott Adams called for warning labels on investment advice.
Adams said right now, about the only warning anyone sees is that past performance is no guarantee of future results, but everyone believes it does because the advisor is cherry-picking certain data. Josh Brown said he thinks Adams is wrongly lumping in portfolio managers with financial advisors and brokers and traders.
Brown said he agrees with Adams in the big picture but chalked it up to lapses to the "education system" and revealed that "why it's a priority to teach trigonometry as opposed to risk vs. Adams concluded that people should know they should pay off their credit cards before investing, and max out their 401(k) and do a will. Stephanie Link said "some of the housing stocks in general" are starting to look interesting, including TOL. Pete Najarian said the August 36.50 DAL calls were hot, as well as AAL September 36 calls, his Final Trade.
Mike Florio, a spectacular blogger and friend of this site (if that doesn't bother him) for once handling our question about Joe Theismann's Super Bowl ring(s), visited with the show late and brought up a topic no one on the show seemed aware of, NFL-vs.-Congress in its blackout rule, stating "more and more people are pushing against it" in government now that so many stadiums are taxpayer-funded. Sara Eisen, in pink, reported on Friday's Halftime Report that MCD is experiencing its 8th sales decline in 9 months in the U.S.
Dan Nathan, in one of the most cockamamie Fast Money segments in some time, said Thursday he's got some theory about recent publicity in the Silicon Valley space as indicative of toppy conditions in the stock market.
Apparently, the theory involves some recent feature on Kara Swisher that we didn't read or even know about (see it's getting loopy already). Brian Kelly, likening AAPL's summer to that of 2012, said on Thursday's Fast Money that he shorted the stock at 95 and has a stop at 101. Karen Finerman protested that AAPL has made more than $100 a share since summer 2012 and so the valuation is better now. It is unlikely that this pattern endures, but for the last year it has been a great indicator of price change.
50 books every geek should read insidetech com From classic sci fi to programming bibles and see how many of the 50 books every geek should read you ve it tools browse articles must have it 50 books every geek should read insidetech com. Did you know that japanese water tattoo designs is one of the most popular topics in this category?
Do you know ideas for tattoos for girls is most likely the hottest topics on this category?
Guy's answer was a joke, "you're failing to make a new high on that 3rd time," when he really means that a bunch of algorithms have calculated these charts over time and simply found that stocks in the head and shoulders variety tend to go lower short term.
11, 2013, when Fleck told Fast Money he was planning to restart his short fund — but with no immediate timetable. Judge bungled the disclosure, stating both Najarians are in the options while Doc clarified he's actually in the stock.
Guy Adami sort of admitted he botched the call a day earlier that BKW goes higher, explaining he didn't see Tuesday's selloff coming, but he still thinks it goes higher. But Tim Seymour called a "backfill to the 80s very hard to expect," a curious way of putting it. So basically, if you know which stocks are going to have a great 37-year run before it begins, you can make a lot of money.
But we have no clue what he means about "4 days before the bottom," given that the low (not official) for that year was practically the first trading day of January; at some point it returned to kiss that in the spring and then continued roaring ahead. Jon Najarian said to buy CRM, Guy Adami said GPS and Karen Finerman redid Wednesday's Final Trade, buying SPY puts.
Schneiderman admitted, "that's a good question," then admitted he "held out" from the deal struck when he arrived in 2011. Steve Grasso said to buy AAPL, Karen Finerman said to buy SPY puts and Brian Kelly said to sell HYG. New Land on Tuesday's Halftime Report once again lamented he has more gray hair than in the CNBC pictures, "I'm in too much cash," then lamented calling AAPL a "generational buy" a couple years ago. Judge questioned if the golf slump is weather-related, but Steve Weiss said "there's a golf course closing every 48 hours" and that he's got a greater chance of "hitting somebody with an errant shot" than of being in a Golf Galaxy.
Gartman said that if Republicans controlled the Senate, the EPA would probably not be so aggressive. But these stocks have been a cascade of lower highs and lower lows for at least a year, and attempting to time the bottom could bring some pain.
Steve Grasso said KBH "seems like a layup to me" given the easy comps it supposedly has from last year's government shutdown. New Land asked Phil LeBeau an outstanding question, whether GM, F and TM "truly believe" the future of cars is electric.
What Judge hasn't explained to viewers is whether CNBC personnel are allowed to invest in motifs as with mutual funds.
New World also asked, "What happens to Dollar Tree in a scenario where Family Dollar and Dollar General gets (sic) together." Pete Najarian only lukewarmly agreed that they might accept a look from WMT.
New World on Friday's Halftime Report decided to spread around energy stocks like backyard fertilizer, starting with UPL and SWN and then adding CXO, EOG and PXD. Guy Adami said the opportunity in JWN will be at 63A? or 64 but called Macy's the "most interesting stock on the board" (Double Drink). Brian Kelly, who has been on too often and yet still can't explain why he shorted AAPL, said EWZ. New World said that "probably one of the better things I did a month ago" was give up on his rising-rates thesis. Jeff Kilburg contended, "I think we go lower before we go higher" and said the Marcellus Shale region set a "new (sic redundant) record" for 1 day and tossed in a reference to the Gibsons meat locker.
Fichthorn protested that solar stocks haven't even gone up since his last appearance and tried to assure that they're all going to miss in the 2nd half of the year. Jim Lebenthal said he could "get behind" this call as a housing recovery play but not as a back-to-school play. That's when Eisen said "he can come on the show and let us know," not realizing that Carl is now Judge's guest, not Mel's. My guesstimate is that as new merchants accept bitcoin there is a flurry of transaction and the merchants immediately convert to fiat.
Tim Seymour said there's nothing wrong with HAL but balked at the notion of it as a "catch-up" trade. Brian Kelly said JJG and Guy Adami said HAIN and congratulated departing page Amanda Garcia. Joe said, "The ECB is going to be there" and will "go all out" and defended names such as BMW and adidas as buyable. It's a far better show when someone lays down the law and demands to hear a trade, or at a minimum, a serious explanation as to how a recent call ended up on the Bust of the Year list.
Brown contended that a lot of upstart game makers have "flamed out" and that the "platform partners" such as the Apple store can pull the plug at any time.
Karen Finerman's Final Trade was the most provocative call of the day, suggesting a short of AMLP. Tim Seymour redefined what MercadoLibre is (Drink) and made a long-winded point without saying anything. Florio did say that teams are using Microsoft Surface tablets for images to replace old sideline Polaroids. We got this picture on the internet that we believe would be probably the most representative pics for aztec tattoo ideas. We took this image on the net that we think would be one of the most representative pics for japanese water tattoo designs. We had taken this picture from the web we think would be probably the most representative images for ideas for tattoos for girls.
But, until one actually makes the team, one does not actually have a "career" with the team. Miller said the game companies follow the Asian model of making the games free with premium extras for a price.