The images are available on a rights managed basis and can be licensed directly from the photographer for any use. One of my fellow-passengers has a dossier indicating that he works in the Indian space program, the liquid propellent department, but after answering the usual questions about what country I'm from and how long I'm staying in India, I don't feel like conversation, not having even had a cup of coffee yet. I study the Rough Guide for possible hotels, and decide that the Dasaprakash seems OK, not expensive and centrally located. We arrive at the Deepak Royal, they show me a room for 385 rupees, quite good, but I want to look at the Dasaprakash also.
Ravi is taking me back to the Deepak Royal, but I think I'll look at another hotel first.
I walk on and come to a large space, open to the outside along one side, and with dozens of thick columns ornately decorated.
I buy a new flashlight for fifty rupees, replacing the quite inadequate one that I bought in Bolpur to replace the one that lasted only a day. Flower girlI reflect on what to do between now and Friday, when I'm due to take the train to Poona. I get in a half-hour on the net then go to the City Bus Stand and get a #201 to Chamundi Hills for five rupees. I visit the Godly Museum, which has a series of panels and display cases which tell of the dissatisfactions of worldly life and the advantages of practising raja yoga, with diagrams showing how the divine consciousness at the center of the universe radiates out and manifests through saints and those doing good in the world. Chamundeshwari TempleI walk in the direction of the Chamundeshwari Temple, along the usual avenue of stalls, but here as many are selling mundane goods such as bags and suitcases as a selling images of the goddess. SadhuBack at the main temple there's another sadhu, looking somewhat scruffy and emaciated, but cheerful. The supramundane truth is more controversial and concerns the influence of extraterrestrials in human affairs, how the Machievellian organizations which have fomented wars and conflict in human history have been founded by extraterrestrials with the purpose of keeping humans in bondage and ignorance, physical, emotional, economic and spiritual. The wisdom in Bramley's book has to to with his perception of the nature of a Supreme Being and of the individual spiritual entities which it has created. I go to the railway station to claim a refund on the 1583 rupees (US$34) I paid for my first-class ticket from Mysore to Poona.
Our prices for the pictures are competitive when compared to what other professional photographers charge.
We pass the usual shacks built by the railway lines, made of palm leaves, plastic, various bits of linen material, whatever can be salvaged from the numerous rubbish dumps. As I'm leaving the station a man named Ravi offers an autorickshaw ride for ten rupees into the center, so I accept the offer. The hotel boy omits to bring the sugar, but a call to room service rectifies the omission quickly. An ornate structure of five storeys and many columns, topped by numerous orange domes with spires.
I come to a place where everyone is depositing their shoes before entering the palace.
There's a power outage (the hotel's backup generator had kicked in, so there was power in the hotel). It occupies the equivalent of a couple of city blocks and is full of shoppers and vendors selling incense, fragrant oils, flowers, locks and keys, all sorts of vegetables and fruit (many banana vendors), herbs (including some delicious-smelling mint) and bangles. Room service sends up breakfast of orange juice (delicious), coffee (good), toast and boiled eggs (two, hard-boiled and neatly sliced into quarters).
So far it's averaged about US$17 per day (for everything, including food, accommodation and travel costs). It has a very Western decor (similar to most Western fast-food places), and is expensive by Indian standards.
I decide to visit Madikeri (Mercara), capital of the hill region of Kodagu, three hours by bus from Mysore.
I decide to try the RRR restaurant on Gandhi Square, a place frequented almosted entirely by Indians. First I go to change a couple of hundred dollars at a local tourist office, unofficial and quickly done. The bus ascends to about 1100 meters and during the drive there's a nice view out over the plains. There is an enclosure in one corner in which a dozen or so people are busy counting coins and banknotes, all quite openly. He points out how most of these spiritual entities, at least those inhabiting human bodies, have become trapped in a materialistic viewpoint which prevents them from understanding their own spiritual nature and their relation to higher spiritual realities.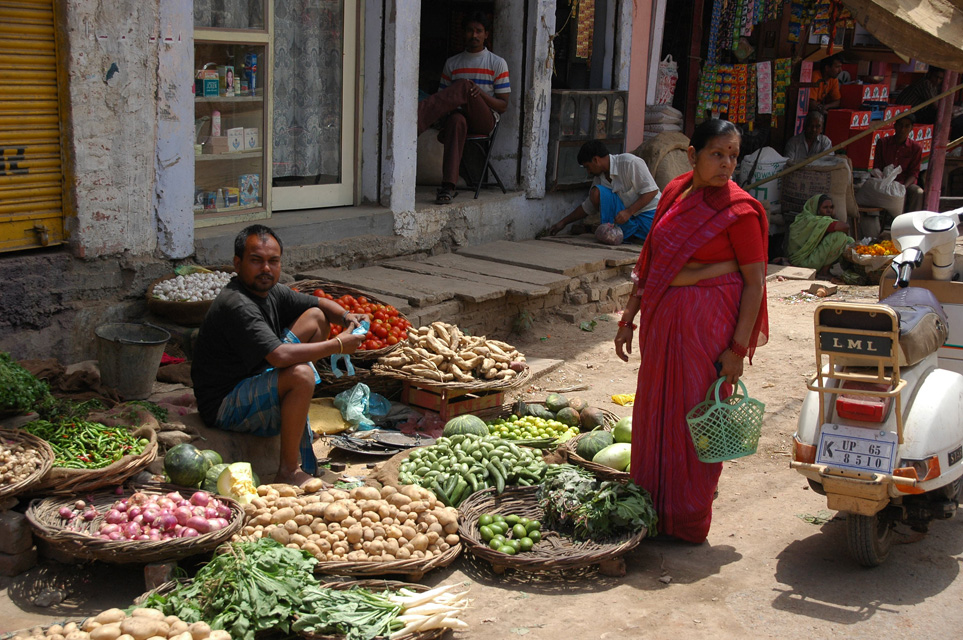 The thousands of cars, autorickshaws, motor cycles and motor scooters in Mysore, all pumping noxious fumes into the air, is getting me down, not to mention the crowds and the dirty streets.
From the window it's a typical grubby Indian railway station platform, though not many people around.
Seems Ravi's in league with the manager of a hotel, the Deepak Royal, who gives me a leaflet which says rooms for 350 to 625 rupees. The scrambled eggs are cooked as they should be, and I devour them hungrily, having eaten only a banana since my light dinner last night. The Maharaja's Palace is visible in the distance, looks interesting, but it's too hot to visit now. Having grown used to shaving with cold water in India it is a luxury to be able to shave with hot water. There are large showcases, which I don't particularly attend to, but a guard points out to me a palanquin made of pure gold, 80 kilos of it. In addition to goddesses which would be known to many Westerners, namely, Mahalakshmi, Kalika Devi, Navadurga Devi and Saraswati, there are less well-known goddesses: Rajarajeswari, Gayatri, Bhuvaneshwari and Mahishasuramardini. There is again a high ceiling (though not as high as the royal wedding hall) made of stained glass, through which light illuminates the hall. The streets are dark, but some illumination comes from the lights of cars and autorickshaws, and from candles and lamps in the shops casting some light in their immediate vicinity. I see no meat or fish section, presumably because this is South India, where people are mostly vegetarian.
I get a medium pepperoni pizza for 150 rupees (US$3) and a coke-with-unlimited-refills for 40 rupees.
I go to the Central Bus Station and make a reservation on the Lux bus for Wednesday morning.
There are beggars, but there's not evidence of abject poverty here as in some other Indian cities, and even the beggars seem contented, begging only because they somehow find themselves in a situation where begging is expected of them, like it's their duty.
There are the usual South Indian palm leaves on the tables, on which rice, etc., is placed and mixed with other items before eating. It's not especially palatable, and the buttered toast is nothing special either, but as usual the orange juice and coffee are good. Then I get an autorickshaw to the Zoo and pay my fifteen rupees to enter (same fee for foreigners as for Indians) plus a ten rupees camera fee. I spend an hour sorting through my papers, looking for stuff to throw away, so as to reduce the amount of stuff that I'm carrying (way too much). One panel displays the vision of progress toward a final perfected state of a unified world in which there will be one government, one religion and one language.
The temple's takings so far today are in several piles of coins and a large pile of banknotes. I give him twenty rupees and take a couple of photos of him sitting cross-legged and holding a Shiva trident, obviously having just entered a state of samadhi in which his consciousness has become one with the divine Shiva consciousness. I'm given a short form to fill out and my money is refunded without fuss, less a hefty 25% cancellation fee.
The heat and the dust are getting to me (and the heat is not great compared to what it will be here in April and May).
They're polite and friendly, but don't have much to offer in the way of information except a fairly useless map of Mysore with, however, quite a bit of stuff printed on the back. There are a number of soldiers in khaki uniform around, but they aren't carrying guns and seem very relaxed. It seems here in Mysore there's not the predatory attitude to foreign tourists which emanates from Delhi and is found in numerous other places. I wander around, take quite a few photos, and buy some fruit for lunch (eleven rupees) and some patchouli incense sticks (ten rupees). I go to the vegetarian restaurant at the Dasaprakash hotel, but the menu is very limited. The Zoo is quite large, with plenty of room for the animals, but there are not many animals to be seen (the tigers are mostly in cages behind wire mesh). At the back they have a wallfull of books on spiritual themes, covering Hinduism, Buddhism, Christianity, Islam and other topics. The pilgrims are generous and there are many, so there's plenty of money to be counted before being taken to the bank. Some of the vomit goes up into my nasal cavity and I have to blow it out through my nose.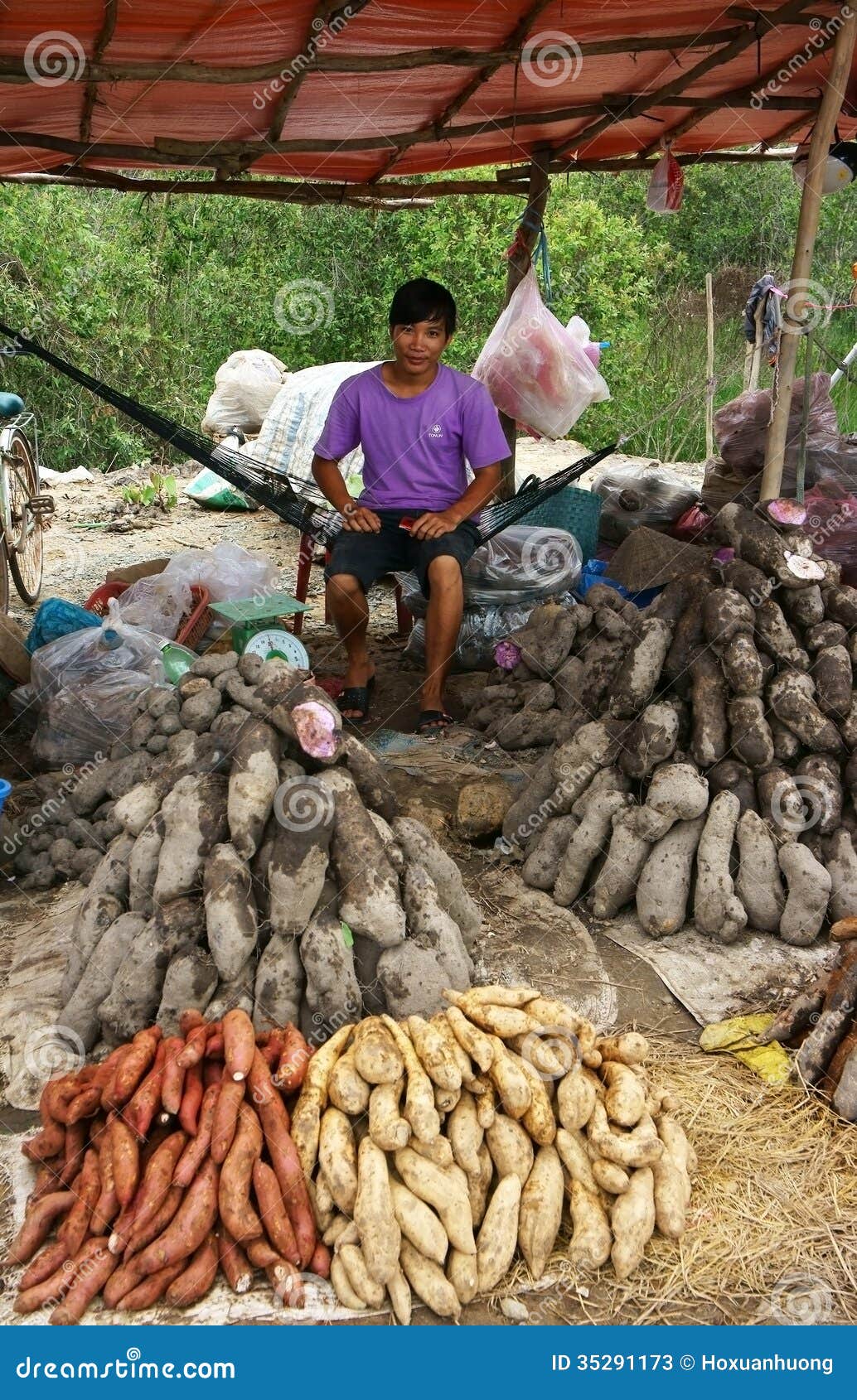 I tell the hotel reception that I'll be staying a couple of days longer, pay them some money, and request my room to be cleaned. I order a fresh lime soda, which comes with plenty of fresh lime juice, and a chicken curry with rice (all for 98 rupees). I'm almost ashamed that I bargained the price down to 330 rupees from the 400-plus listed price.
I walk down an aisle to enter the palace and come to a security checkpoint with one of those airport-type walk-through detectors. It has a very high glass ceiling through which the numerous tall columns surrounding it are illuminated. Curiously, they all seem to have the same face — could it be the face of the then-current maharaja's (main) wife?
A guard points out to me the abundance of gold paint, the woodwork with inlaid ivory, the silver door and other features. It seems to be the Indian custom not to eat the cone but instead to throw it in the trash receptacle.
The streets are as crowded as usual at this time of night, and it's interesting to move among the throng of people, autorickshaws, etc., mostly in the dark. Then I remember how hot it will get in summer and how wet during the monsoon, though perhaps here the hot and wet seasons are not quite as bad as in some other parts of India. I spend an hour walking around and see little noteworthy except a few giraffes, gaur, elephants and assorted reptiles and birds.
We come to a railing where brahmin priests are taking the pilgrims' offerings into the inner sanctum where there is an elaborate image of Chamundi.
But don't feel like a whole pizza, so I order a plate of minced chicken fingers and potato wedges and a bottomless coke, all for 150 rupees.
Eventually they bring a book which has some information about the sanctuary and accommodation.
Some fragrance was added to the outside of the pack to fool unwary customers, but the sticks themselves, although they look like incense sticks, will later be found to give off no fragrance at all. As with the other halls in the palace the decoration is ornate, with both geometric and plant (especially lotus) forms.
The roast chicken arrives as pieces, coated in black spices, on a small plate, and the rice comes with several small bowls of various unknown things. As with all zoos, the animals are mostly bored stiff, though at least they have enough space not to be driven insane, as sometimes happens in small zoos (such as the zoo in Bremerhaven, Germany). They return with a tray containing a lamp; the pilgrims pass their hands over its flames and touch their heads. The Tiger Balm produces a pleasant cooling sensation on my skin, and the smell of the menthol is refreshing.
The coke is good, but the chicken fingers taste a bit like cardboard and the potato wedges are rather starchy.
Well, at least the script (which is like Cambodian script, quite different to Western writing) is quite nice to look at. When it comes I eat only a small part, since I'm not feeling well and have no appetite. I usually give him a couple of rupees, and he always smiles his idiot smile in response. She asks me to put the bag on the table and open it, which I do, but she doesn't look inside.
On the surrounding walls are painted scenes of elaborate parades and ceremonies held during the 19th and 20th Centuries when the ruling Wadiyar rajas were at the height of their power. One of the bowls contains something which looks like dal, or some kind of mixed vegetables in a yellow liquid.
They show me a few rooms, similar in price to those at the Deepak Royal, but not as good (some even lack a window), and they don't do Western breakfasts. Clearly this was a splendid age, with no expense spared in the art, architecture and court ceremony.
I go to the icecream parlor at the Dasaprakash hotel to finish dinner with a couple of icecream cones, mango and tutti frutti.