Sun, 24 May 2009 by Christy DenneyThis Feta and Vegetable Rotini Salad is an easy and tasty pasta salad that's great for potlucks!
This pasta is full of robust flavors when you add the roasted vegetables and the grana cheese.
So whenever I do make Rotini I try to over compensate the sauce to give the pasta the flavor that is needed to make this work well.
I decided to do these vegetables because this was the tri-color Rotini so they already have some flavor added to them. Wishing you a peaceful Memorial Day Weekend and thank you so much for sharing with Full Plate Thursday.
Enter your email address to subscribe to this blog and receive notifications of new posts by email. MyRecipes is working with Let's Move!, the Partnership for a Healthier America, and USDA's MyPlate to give anyone looking for healthier options access to a trove of recipes that will help them create healthy, tasty plates. 15 Comments Roasted Vegetable Rotini is exactly what is needed when I am looking for comfort food.
These roasted vegetables went well with the tri-color Rotini and helped pulled all of the different vegetable flavors out nicely. Using Unpeeled Cucumbers: When using unpeeled cucumbers, be sure to scrub them before chopping.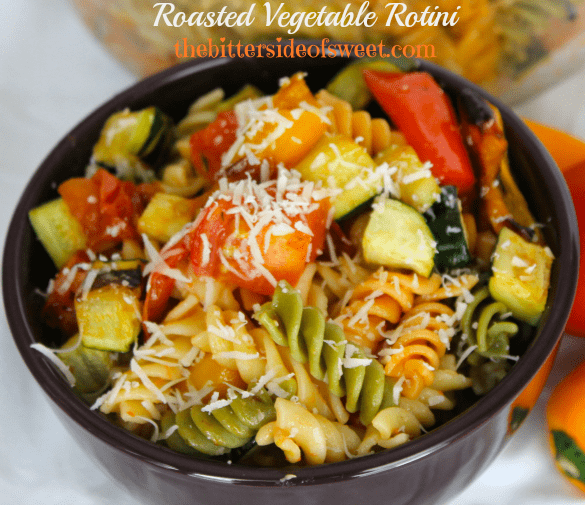 There are just some pastas that can really grab the flavors of the sauce and meld well with it. Rotini is one of those pastas where you have to have a really good strong flavored sauce to cover the pasta.