The best local Thai restaurants in Lamai Beach are mostly found away from the main tourist areas around Haad Lamai Road, which runs parallel to the shore. There are several restaurants around Koh Samui which carry the name Sabienglae, but this is the first and remains the finest on the island. Sala Thai is an affordable and approachable Thai restaurant on the main road through the town. DARA Kitchen is a small and simple restaurant in a rustic wooden building right by the entrance to Wat Lamai Folklore Museum.
Despite looking like one of the fanciest restaurants on the main street through Lamai, with its vaulting ceiling and elegant furniture, Golden Elephant is actually very reasonably priced.
Kob Thai Restaurant may be under French management, but the first-rate Thai chef and his team are well known for creating excellent local cuisine. Nana Tam Restaurant is found at the quieter end of the main road which passes through the centre of Lamai and, being away from the tourist hotspots, is naturally cheaper and attracts more locals. Located alongside the main ring road which circles the whole island (and skirts around the centre of Lamai), Phen Restaurant is one of the smarter places around the town, with traditional Thai touches under a colonial-style wooden roof. Koh Kaew is a cheap-and-cheerful little restaurant at the top of the road leading to the famous Hin Ta and Hin Yin rocks. The best Thai restaurants in Pattaya present this world-famous cuisine in elegance and style. Considered to be one of the best restaurants in the region, The Glass House combines a beautiful setting and location with a remarkable menu of fresh Thai seafood.
Moom Aroi is found amongst the fishing communities in northern Naklua, from which they source much of their ingredients, making it one of the freshest and finest seafood restaurants in Pattaya. Part of the Birds and Bees Resort, Cabbages and Condoms combines a traditional Thai look with the brand's eccentric humour. Ruen Thai offers the most traditional of the dining experiences in our list of the best Thai restaurants in Pattaya, with live entertainments throughout including music and dance.
Coming a very close second in terms of offering a traditional experience, a visit to the hotel restaurant of the Sugar Hut Resort is a little like going to a remote village in rural Thailand, only in the middle of the city.
As the name suggests, Boat Bakery does sell baked items, but the Second Road shop is far better known for its excellent Thai cuisine.
The food at this out-of-the-way eatery is certainly good, but it is not the star attraction.
With its brightly-coloured sun-bleached wooden furniture and its location right on the sand of Wong Amat Beach, Rim Talay almost has the feel of a Caribbean beach bar.
Although the bright and colourful frontage boasts the availability of western fare, it is the Thai-style seafood which really excels at this al fresco eatery on Jomtien Beach Road. Conveniently located for Pattaya's famous Walking Street, the Thai fine dining restaurant of the Siam Bayshore resort is a little area of calm tranquillity and elegant cuisine, right next door to the nightlife madness the city is famous for.
Pattaya is only second to Bangkok in terms of diversity in its hotels offering and experiences, not to mention its equally electrified shopping and nightlife scene. Pattaya is a multi-cultural coastal city, and nothing reflects this better than its ethnically diverse dining scene.
There's no need to watch out for low-flying greens, but do keep an eye out for the genuine street food-style Thai cuisine in this Central Pattaya restaurant. Some of the best local Thai Restaurants in Bophut Beach are found among the huge selection of fine dining restaurants along the seafront in Fisherman's Village. The Happy Elephant on the Beach restaurant has been at the heart of the Fisherman's Village in Bophut since 1995. Located close by the beach in The Wharf Samui shopping centre, towards the end of Bophut Beach Road, Sabienglae is very popular with both Thais and tourists.
Happy Friday is named after the fact that the last day of the working week sees the Walking Street market starting from this little restaurant and running all the way down to The Wharf Samui.
The Friendly Frog specialises in traditional Thai dishes, including the spicy Issan dishes which are popular throughout Thailand.
Located on the road leading towards Bangrak and Big Buddha Beach, a lengthy walk (or a short songthaew ride) away from town, My Friend is particularly popular with local Thais. Ko Pan may look a little rough around the edges, being essentially just a corrugated metal roof with no walls, but the unobstructed view out to sea gives it a fantastic panoramic view. An extremely small and simple eatery located down one of the small and unremarkable side roads off Bophut Beach Road, in the heart of Fisherman's Village, this restaurant consists of just a handful of tables with simple plastic seats. Beachside fine dining at Ocean 11 combines European and Thai cuisines to create fantastic and unique dishes. Long lauded as the best, most authentic Thai found in all of New York, Sripraphai has since expanded to two locations… both of which are equally good.
The pad thai at Boon Chu is perfectly balanced, but try the pad see ew (pictured), broad white noodles sauced with an incredible brown beef gravy that has seen some patrons practically lick the plate clean, or the crispy catfish salad, which will have you questioning all you know about catfish. Aside from its adorable name, Dee Daa is all about balance: balance among the four basic flavors, sweet, salty, sour, spicy. Kung Pao is one the better Thai seafood restaurants along Chaweng Beach Road, with bountiful displays of the day's fresh catch on display in front, including lobsters, tiger prawns, crabs and oysters. Samui D BBQ is a very Thai-style restaurant, with an array of mostly seafood dishes available in an all-you-can-eat buffet. The friendly, welcoming staff at Thong Suk Bar and Restaurant insist that theirs is the finest food around as they welcome you into the open-sided eatery. Krua Aow Thai Seafood is located quite some way from the beach, but is a very Thai restaurant, popular with the locals for its cheap and tasty food, live entertainment and open design. Ploy Samui Seafood has its own little courtyard just off the main road with all the common styling of a small local Thai restaurant, such as plastic chairs, simple metal roofs and a barbecue blackened by constant use. An unpretentious little restaurant located just off the main road through Chaweng, Green Bird specialises in Thai seafood at affordable prices, compared to the bigger places right on Beach Road. A very typical Thai restaurant by the side of the main ring road around Koh Samui, Isaan Tam Thai has a simple corrugated metal roof, barbecues made from half an oil drum, wooden furnishings and modest, polite staff. Conveniently located right over the road from Bangkok Hospital Samui, Trang Samui Pochana has a short menu of all the popular favourites of Thai cuisine, such as fried rice, noodle soup, pad Thai and pad krapow, among others. Located on the eastern coast of the island, Chaweng hosts its longest beach, and just like Patong in Phuket, is the centre of all attractions regarding dining, shopping and nightlife entertainment.
Nowadays you can find at least one Thai restaurant in most western towns but Thai food in Thailand itself is a whole new experience. Lemongrass, lime leaves, galangal, and shallots provide the memorable smells, with chilis and fish sauce providing the kick. While there are some excellent eateries to be found in the heart of the town, the prices tend to be slightly higher, which often puts off local diners. Located right by the side of the road heading south out of Lamai, it serves up fantastic high-quality fresh seafood surprisingly quickly and at remarkably affordable prices.
Friendly and helpful servers create a great atmosphere in the traditionally-styled venue while the first-rate food means that the place is packed most evenings – mostly with tourists, but also quite a few locals. Despite being about as far from the beach as you can get in Lamai, it still attracts tourists (and, of course, plenty of locals) for its friendly atmosphere and its great food. The big attraction is the set menu, which features chicken satay, spring rolls, tom yam goong, crab curry, massaman curry, king prawns and sticky rice with mango. The setting is very simple, being housed under a corrugated metal roof, but the food is highly thought of. The menu reflects the patronage, with a small selection of international options while the signature Thai dishes are written only in Thai. From delicious Thai food to international fivestar cuisine, these days the island caters to every taste.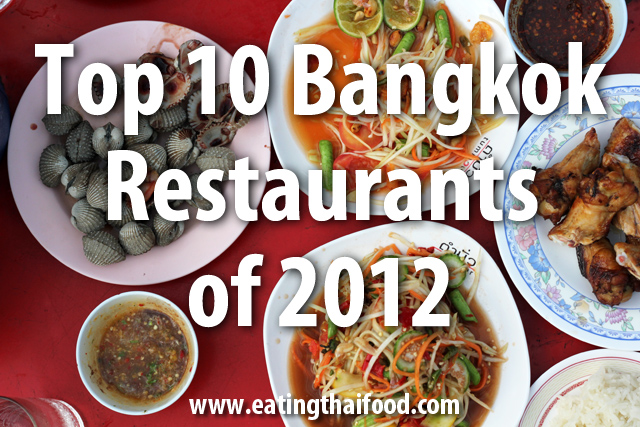 Bold, spicy and utilising a huge and colourful array of herbs, vegetables, spices and meats, Thai food is quite unlike any other in the world. While the restaurant's name comes from its air-conditioned dining room, the majority of the seating is al fresco, where you can enjoy the cool sea breeze and the sound of the waves lapping at the shore just a few metres away.
Situated right on the beach, offering fantastic sunset views, the restaurant has about 100 tables, with indoor and al fresco options available. Located right by a quiet beach, it offers wonderful sunsets, a cooling sea breeze and excellent Thai cuisine. The setting is also very traditional, with the name of restaurant coming from the name for the style of architecture it is housed in.
Surrounded by dense woodland, most of the resort's buildings are fashioned from traditional teak while most of the dishes are made using first-class local ingredients.
Cheap but tasty, it is the restaurant of choice for those who want to experience great local food on a very tight budget.
The cliff-top location offers an unrivalled view along the Jomtien coastline and a cooling sea breeze, creating a wonderful atmosphere. The impressive selection of very fresh seafood ingredients found in the large tanks by the restaurant's car park can be prepared in a range of international styles, but most of the menu is devoted to Thai options. The grilled seafood platters are the highlight of the menu, recreating a beach barbecue feeling with a medley of fresh mussels, squid, crab and prawns with a selection of spicy dipping sauces. While these tend to be on the expensive side, the quality of their food is undeniable, making them as popular with Thais as they are with visiting tourists, though more as a special treat than an everyday meal. The main part of the restaurant is housed in a charming, rustic wooden building, with tables laid out on the sand behind it most evenings. Specialising in seafood, the popular choices include deep-fried king prawns with tamarind sauce and fried New Zealand mussels with Thai herbs, both of which are priced according to weight.
The menu features a good range of traditional Thai dishes which are tasty and well prepared, if a little on the pricey side.
A bit rough-and-ready in appearance, with a mix of garishly coloured tables set alongside weathered metal ones, it is a popular choice for its cheap local dishes, such as a barbecued mixed seafood from 300 baht. Notable dishes include som tam (120 baht), fried crab curry (250 baht) and massaman curry (130 baht). It must be good, though, because the place is popular with the local Thais and there are a number of trophies on display in the simple little restaurant. The food is reputed for its great flavours and fresh ingredients as well as low prices, such as tom yam soup from 299 baht. It has a short menu of extremely affordable Thai dishes, making it very popular with locals.
However, its affordability (particularly compared to the high-end restaurants on the main street) makes it attractive for locals and those travelling on a shoestring. The simple corrugated metal roof and wall-less look is offset with potted plants, a thatch-roofed drinks stand and good wooden furniture. Instead, they offer a fantastic lunch menu for around $7, and above average Thai food that will satisfy your craving. The catfish is fried into impossibly crispy nests on top of shredded lettuce, then dressed with a fish sauce vinaigrette and a layer of sliced bird eye chilis.
Boasting a lunch menu that includes an appetizer and an entree for just $6.95, value and delicious food are offered together one on menu.
For $8 or $8.50 (depending on your choice of protein), you get to choose from ten appetizers and fifteen main courses. Choose your protein (chicken, beef, shrimp, tofu or simply veggie), your sauce (Black Pearl, White Ginger, Pinegrand, or Red Basil), and everything gets sauteed with a healthy mix of veggies, then slipped into a scooped-out baguette, topped with lettuce, tomato and chili mayo before being handed off for your consumption. Start with your choice of Thai salad, house soup, crispy spring roll, steamed vegetable dumplings or crispy wontons, and move on to your choice of protein in various styles – sauteed, in fried rice, with pan fried noodles, and of course, in curry. With lunch specials that are all $6-7, and choices from pad thai (pictured) to pad priow wan, you'd do well to order from them. Thai food is globally renowned for its unique flavours, but there is no experience quite like eating Thai food prepared how the Thai people like it.
The huge building with a pair of giant light-up lobsters on the frontage is situated along the unnamed road which heads inland from the northern end of Chaweng, skirting the top of the lake. They have live music performances most evenings, which helps to make it a very popular hangout for the local Thais. Laid out under a sequence of simple metal roofs, there are plenty of seats available and there's no reason to feel cramped.
The menu also has a lot of the common features, including a limited range of western dishes and an extensive selection of great cheap Thai food, including fried squid in curry sauce and steamed fish in lemon sauce.
In spite of a rough appearance, it is scrupulously clean and consistently gets great reviews – as you can see from the walls of the restaurant, where they are posted.
They're not that used to dealing with English-speaking customers, so ordering becomes a bit of a challenge, but pointing and hand gestures will usually get you a filling meal, with the average cost around just 60 baht. The prices are exceptionally low, starting around 50 baht and very rarely entering triple figures, even when duck (usually an expensive meat) is the principle ingredient. Not much more than a little shop-house establishment, it is located around the corner past the majority of the bars and clubs, at the more dimly-lit extremes of the street. Being also right on the beach, its simple open layout allows you to enjoy the cooling sea breeze. The menu includes a few international dishes, but it is the Thai food which really excels, including the particularly fine red curry with duck for 200 baht. The menu is very short but is packed with local favourites including pineapple fried rice and mixed seafood and pork noodle soup. Intended for two people to share, this feast costs just 1,150 baht and is very highly reputed for its excellent quality and flavours. However, your exploration is rewarded with an outstanding crab curry and great spicy salads, among many other dishes available at affordable prices.
Most of the top pics are the typical Thai favourites such as som tam (60 baht), pad Thai (70 baht) and chicken massaman curry (100 baht), but the preparation is good and the service is friendly.
The open-air and very laid-back venue also has some unusual wares, including crocodile curry for 160 baht and fried frog for 150 baht.
The large chiller cabinet by the entrance with a couple of large fish hanging inside is also quite distinctive. There are plenty of traditional local favourites with impressively low prices, including curried seafood in a sweet peanut sauce for 150 baht or noodle soup from just 50 baht. There is a small selection of western dishes available, but the favourite dishes include shrimp in tamarind sauce for 140 baht or pad Thai for 70 baht.
No trip to the Land of Smiles is complete without indulging all five senses and experiencing the food as it is supposed to be served – as the locals like it.
The menu includes such highlights as blue crab stir-fried with yellow curry and crisp-fried sea bass with soybean sauce. Despite its rural location, it is a modern and vibrant restaurant with a live band playing from 20:00. Most importantly, the food is traditional Thai fare, including spicy duck curry, crumbled shrimp and pork rolled and deep-fried, and roast chicken with vegetable tips.
The spicy winged bean salad with shrimp and pork or the Penang Curry are both highly recommended, and the Bou Loy dessert is a real stand-out.
In spite of the low cost, the quality is good, being roughly comparable to well-prepared street food. The restaurant is a little more Thai-centric than most of the other entries in our list of the 10 Best Thai Restaurants in Pattaya, which does make it a more authentic experience, but could also make ordering a little tricky.
Stand-out dishes like the fried seafood with curry sauce and coconut milk, the low cost (like 299 baht for the aforementioned curry) and the easy-going atmosphere makes this a very popular choice for enjoying great Thai seafood dishes. The focus on international customers makes the cuisine more approachable for people who are new to Thai food, but the great dishes and the cool, laidback atmosphere still attracts the locals, too. The prices are a little high, it being located right in the middle of a popular tourist destination and being a rather classy place, but the use of first-class ingredients means that it remains a popular choice for tourists and locals looking for something a bit special. Whether or not this outlet is related to the others of the same name in Chaweng and Lamai is difficult to tell, but this newest one does share a similar reputation for good quality, though the prices are a little higher. Notable dishes include stir-fried chicken with cashew nuts, costing 270 baht, and duck with three spices for 290 baht.
The recommendations on the chalkboard out front suggest that green curry is both the top choice and also number five, so it is certainly worth a try. Despite the fact that it is located in the largely tourist-oriented Fisherman's Village area (though not on Bophut Beach Road), the prices are impressively low thanks to the simplicity of the food and setting, with its plastic garden chairs under a corrugated metal roof.
Top dishes include pad Thai and green curry, with prices starting from 50 baht and getting little higher than 100 baht per dish. The menu consists largely of simple Thai favourites such as som tam (80 baht), noodle soup (50 baht) and fried rice (60 baht).
The menu has a good selection of Thai dishes (often with questionable English translations) such as tom yam goong (120 baht) or pad Thai (120 baht). The pineapple cashew chicken fried rice (pictured) is quite a tasty treat, while the restaurant's namesake dish also makes for a yummy, filling lunch.
Try the mee krob (pictured), tangled nests of crisp, slightly sweet, slightly vinegary noodles topped with shrimp, and served with bean sprouts to offer a cool counterpoint to the tanginess of the noodles itself.
Choose from chicken satay, Thai salad, soup, for appetizers, and pad Thai, pad see ew, and various curries for your main course, and be rewarded with a plate of balanced Thai food.
Considering Thai food's reputation as rather expensive, this is more than a bargain; it's a downright steal.
Particularly noteworthy here is the drunken noodles, flat noodles with egg, vegetables, chili, garlic & basil leaf, and anything from the curry section. The main dishes are separated into curries, rices, noodles, or stir fry, while the sides are split into soups, salads and bites.
Using fresh local ingredients and time-honoured preparations, what is already a remarkable experience is made even more appetising.
Such offers include getting one lobster, one fish (red or white snapper being the popular choices), calamari and a sea crab – all intended to be shared between two people - for 1,490 baht, with rice added for free. There is also an extensive a la carte menu, which is entirely pictorial with very little text of any kind. The availability of tasty local dishes at reasonable prices is also a big attraction, with tom yum goong costing 159 baht and stir-fried seafood with black pepper at the same price. The menu features mostly seafood dishes (as the restaurant's name implies), with prices only getting higher than 200 or 300 baht for really special dishes such as deep-fried striped snakehead fish in sour curry soup (320 baht) or steamed black pomfret in sweet plum sauce (380 baht).
It's a popular place with tourists, being close enough to the beach without also becoming over-touristy. Somewhat unusual for such a place is the row of thatch-roofed bamboo cabana-style dining tables along one side.
Despite being right next to such a tourist-oriented location, the prices are what you would expect of a local Thai restaurant, with pad krapow for 70 baht and fried clams with chilli sauce for 120 baht.
Dishes are priced according to the meat, so all pork and chicken dishes cost 70 baht, shrimp is 90 baht and seafood is 100 baht. Naturally, you can also find plenty of the more common and popular Thai dishes in the compendious menu. The simple shop-house eatery is popular with the locals for its fresh seafood, which includes such oddities as fish head tom yam soup from 200 baht, as well as old favourites like prawn pad Thai for 100 baht. Despite being in a higher price range, it is an extremely popular place, so booking in advance is highly recommended. Recommended dishes include the spicy yellow curry crab or anything from the menu's three pages of shrimp dishes. In spite of looking and tasting like a fine dining establishment, the prices are easily affordable. The a la carte menu does also include some western dishes, but it is the Thai options which keep people coming in until the 21:00 closing time. The view more than justifies a few minutes of awkwardness while the friendly staff help you out, though.
Alongside an impressive choice of high-quality international dishes are such Thai classics as tom yam soup (280 baht), pad Thai (220 baht) and Panang curry (240 baht). It is a pleasantly romantic setting for lovely meal, making it a popular choice in Fisherman's Village.
There are also a few oddballs like spicy stir-fried frog (150 baht) or stuffed squid soup (130 baht), as well as one or two western options.
As a market leading news resource since 1967, WCBS reaches millions of listeners each week and boasts one of […]1010 WINS1010 WINS invented all news radio and is the longest-running all news station in the country. Add on a Thai iced tea and linger over your meal before going back outside to fight the tourists mobbing the outside of your office building for no reason; you deserve it. Any of the noodle dishes are sure to please, though really, the entire menu is fun to explore. Chicken satay and pad Thai (pictured) comes with a small dish of pickled cucumber and carrot pieces, along with the peanut sauce.
For a lighter option, start with the summer roll or tom yum soup – or any of the three salads offered, but go all out with your main course option with pad thai, pad see ew, or any of the multiple curry choices.
Try the karee curry rice, which bursts with flavor and delicately straddles the lines between savory and spicy. Proceed with caution and be sure to order a Thai iced tea or iced coffee with which you can douse the flames! Popular dishes include lobster in tamarind sauce and stir-fried crab in yellow curry, with prices ranging from about 100 baht up to around 400 baht per dish. Identifiable dishes include tom yam goong (150 baht), stir-fried morning glory (60 baht) and pad krapow (120 baht). It is particularly popular with tourists and favourite dishes include fried basil and chilli with seafood (80 baht) and fried rice with seafood (80 baht). In selecting the 10 Best Thai Restaurants in Pattaya, we have picked out those which offer a really remarkable experience, be it an amazing view, a cool environment, a taste of culture or a combination of them all.
The restaurant is particularly noted for the philosophical walk from the resort entrance to the eatery, the bunny garden along the way and the mannequins decorated in condoms which greet you on arrival. For 50 years, 1010 WINS has been a news and information utility for the New York metropolitan area. Be sure to try the papaya salad (pictured) – deceivingly cool-looking, this dish will start the meal off right, with a burst of heat punching you in the mouth. The venues listed below are sure to take your breath away with more than just an unexpectedly strong chilli! Famous […]WFANAs the world's first 24-hour all-sports radio station, WFAN remains the premier sports talk radio station in the business.