But once upon a time, a group of six extremely health-conscious business tycoons (co-owners of a firm with $550 million in annual revenues) went to the doctor to get a physical, as required by their insurance policies.
And while we're on the topic of food fads that need to die… can we please stop worshipping faux-Spanish small plates restaurants? To my surprise, Casa Galicia in Astoria is far closer (spiritually, at least) to Spain than I expected.
In a nod to the club's Galician roots, we also tried the caldo gallego ($3), a reasonably appealing stew made from white beans, bits of ham, and plenty of collard greens.
Luckily, one of my dining companions, a Spain-obsessed food blogger who spent several years living in Portugal, had an answer. Paella, a traditional rice dish of Spain, originated in the fields of a region called Valencia in eastern Spain. Combine 1 tablespoon paprika, 2 teaspoons dried oregano, Kosher salt and ground pepper into a small bowl. My extreme reluctance to battle the winter elements outside meant that I constructed this dinner from entirely within the confines of my refrigerator and pantry. In light of these intercontinental connections, my Ten at Ten today is all about bringing you dishes with an international flavour. A little closer to home (for most of you!), we have Laura from How to Cook Good Food's French-inspired Raspberry, Chocolate and Almond Tartlets . Taking a hop across the pond now to the USA, I give you Anne from Uni Homemaker's quintessentially American Oreo and Nutella Brownie Bites.
Vanesther over at Bangers and Mash has been taking advantage of the British summer to knock up a beautiful big bowl of Tuscan panzanella.
Staying in Europe we head to Greece and a gorgeous recipe for Prawn Saganaki developed by Lucy from Supergolden Bakes.
And so to Morocco where Rejina from Gastro Geek has been whipping up a batch of Beghrir accompanied by a delicious stem ginger and cardamom rhubarb compote. For more Asian inspiration, head over to Apron & Sneakers where Rowena has created a decadent Filipino-influenced dessert of plantain pouches with nougat and rum caramel sauce. And I just couldn't wrap things up without a shout-out to the gloriously named Mumbai Disco Fry Eggs as cooked by Helen over at Food Stories. If you would like to contribute a Ten at Ten one week please leave a comment or fill in a contact form! Sally is the publisher of Foodies100, the UK's largest directory of brilliant UK food and drink blogs and bloggers. Thanks so much for including my panzanella recipe in your Ten at Ten Claire, particularly alongside such a fine selection of wonderfully global dishes.
The six health-conscious rich dudes knew that a daily shot of wheatgrass was good for them.
The health-conscious, fad-embracing, wheatgrass-guzzling tycoons all failed their physicals.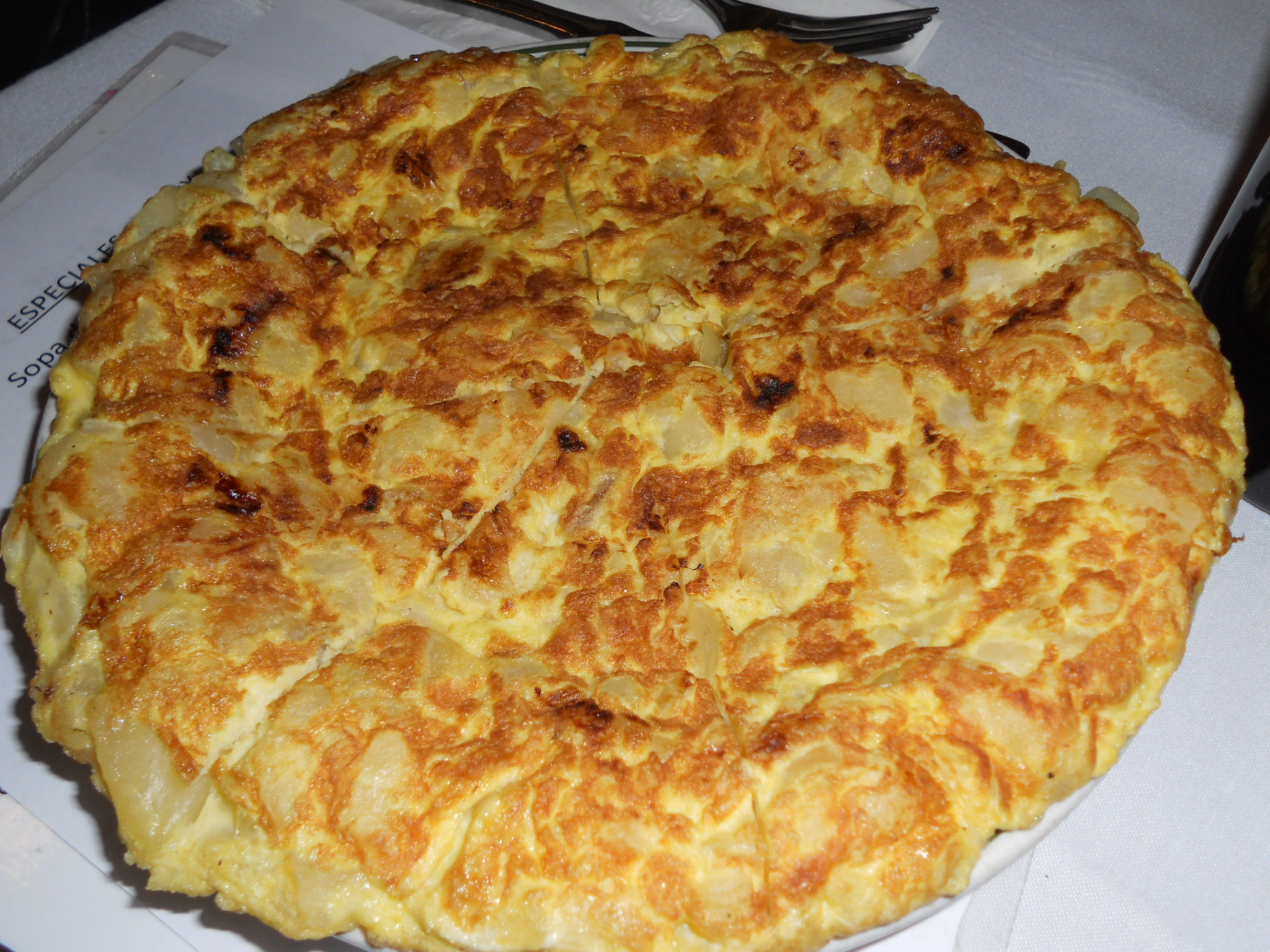 I just don't understand why I would want to pay an assload of money for fancy small plates. As long as it's in Spain, where the tapas are usually intended as tasty, cheap accomplices to a long night of drinking tasty, cheap red wine. It's a large, nondescript social club and restaurant, featuring the classic Astoria crowd of craggy old European dudes hunched over their drinks. We started with a full-sized tortilla ($6 for eight pieces), Spain's always-excellent three-dimensional version of a potato omelet—and arguably the country's national dish. The fabada ($5)—a stew popular in neighboring Asturias—was even better, with large white beans in a deceptively creamy, pork-spiked broth. Spaniards—specifically, professional octopus chefs called pulperos—have perfected the art of tenderizing the hell out of an octopus by slamming it against firm objects until the rubbery-ness has been thoroughly beaten out of it.
And so did the bartender and whoever wrote the wine list at Casa Galicia: the four of us shared three bottles of charmingly inexpensive Spanish wine, and then chased our meals with orujo gallego ($4 for a disturbingly large glass), Galicia's grapey version of grappa. It is said that at lunch time in the mid-nineteenth century, workers in the fields would make the rice dish in a flat pan over a fire. Rub the spice mix all over the chicken and marinate chicken for 1 hour in the refrigerator. So I was extra excited to help organize a Spanish-themed potluck — I contributed David Tanis' hearty and elegant Spanish tortilla, pan con tomate, and patatas bravas (all the starchy, carb-y offerings, haha!) — because everyone seriously turned on their A-game. This economical recipe makes use of inexpensive chuck steak, cooking it low and slow for a tender and flavourful curry. I am sure you will agree that these beautiful little tartlets would look right at home in the poshest of Parisian patisseries.
A word of warning: Anne's piccies of these deliciously chocolatey snacks WILL make you hungry. Whilst nobody EVER believes me, it does get cold, even in Africa and a bowl of this tasty Polish Pearl Barley Soup from Margot over at Coffee & Vanilla looks just the ticket for a chilly day. Rejina says these Moroccan breakfast favourites are part crumpet, part pancake and are apparently the perfect dish for a rainy day brunch.
Keith's mouth-watering Asian Grilled Lamb Cutlets are marinated in a mixture of Japanese and Chinese ingredients, creating a dish which gets a big thumbs up from his wife and one which I am sure you will all enjoy too.
Rowena says that the ingredients create "an explosion of lovely tastes together." With a description like that, you know it's going to be a good pud!
Apparently it's a sort of Indian eggy bread sandwich and Helen claims it makes the best hangover breakfast of all time.
Every day of the week, we promote the UK's best and most exciting blogs about food and drink. I don't dislike the stuff, but much of the world is convinced that it's, like, the most miraculously awesome-est thing you could ever put into your body.
So they figured that massive mugs of wheatgrass would be even better for them, and they instructed their personal chefs to prepare Super Big Gulps of wheatgrass juice, several times a day.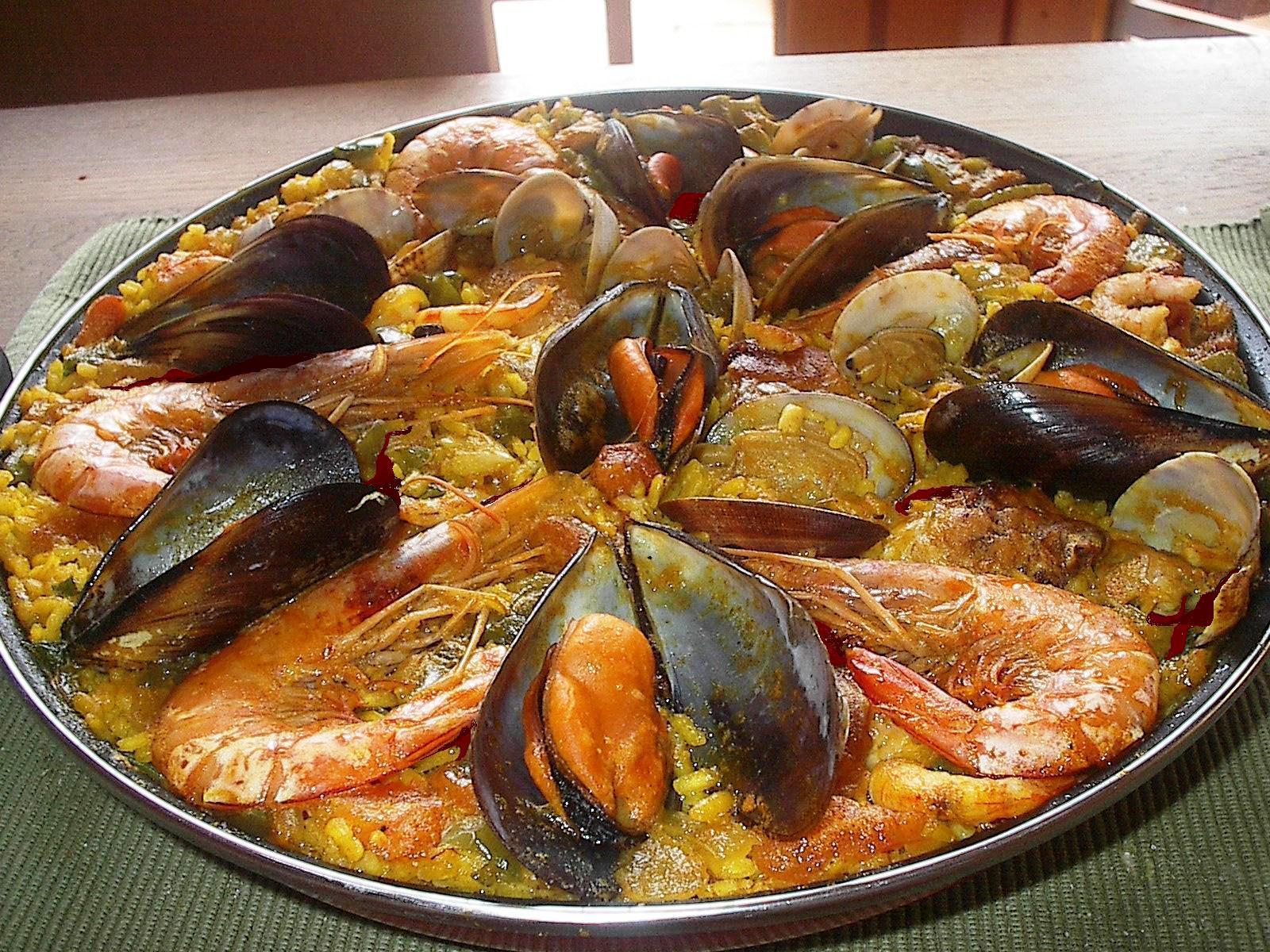 I have a foggy memory of a night spent guzzling red wine and nibbling olives, fresh bread, Serrano ham, and Spanish tortilla in a cafe in a small town in Cantabria. But as soon as I glanced at the wine list, I knew that the place was blissfully non-pretentious: you can get a bottle of perfectly drinkable Spanish Rioja for $12. We then chomped our way through a plate of Serrano ham with manchego cheese ($8), some delicious fried chorizo with onions and peppers ($5 for a surprisingly generous plate), another plate of manchego cheese with olives ($6), and some overcooked gambas al ajillo (shrimp stewed in garlic and butter, $10), which were the only disappointment of the evening. I'm rarely an octopus fan; it can be great in a ceviche, but most of the octopus I've eaten has been rubbery enough to bounce a couple of feet when hurled against the table.
Apparently, somebody in the kitchen at Casa Galicia was in charge of abusing the octopus before marinating and grilling it.
By the time we left, we were probably so drunk that we would have happily taken an octopus home and cuddled with it. With 30 minutes left in the 2 hour-long braise (after a quick sear on the stove and a splash of red wine, the braise went in a 325 degree oven), I added two scrubbed and diced potatoes, which slowly poached in the tomato sauce until fork-tender.
Originally from the UK, I have been lucky enough to spend the last four years living in sunnier climes, in the beautiful rainbow nation of South Africa.
Ripe tomatoes, salty feta cheese, fresh prawns and a splash of tequila – this is one dish that will definitely be on my dinner menu this weekend. The doctor was completely confused: "Normally, this chemical is only found in livestock, but it's toxic to humans.
Now, there are as many versions of paella; some may contain chicken, pork, shellfish, fish, eel, squid, beans, peas, artichokes or peppers. The best Paella always is cooked over an open fire in a Paella pan with medium-grain rice though.
Pour in water and simmer for 10 minutes, gently moving the pan around so the rice cooks evenly and absorbs the liquid.
I realized I have no cookbooks devoted to the region, and I have a feeling I have so much left to learn. Give the paella a good shake and let it simmer, without stirring, until the rice is al dente, for about 15 minutes. During the last 5 minutes of cooking, when the rice is filling the pan, add the lobster tails. When the paella is cooked and the rice looks fluffy and moist, turn the heat up for 40 seconds until you can smell the rice toast at the bottom, then it's perfect.