In a very large bowl, toss all of the vegetables with the olive oil and season generously with salt and pepper.
Fold the cooked sorghum into the parsnip puree and spread evenly in a 9-by-13-inch or 4-quart baking dish that's ?at least 2 inches deep.
0 Ratings 0 Root-Vegetable Hot Dish with Parsnip Puree Root-Vegetable Hot Dish with Parsnip Puree is the perfect vegetarian casserole for winter entertaining. Users of this site agree to be bound by the Website Terms and Conditions and Privacy Policy. November 7, 2014 Michelle 17 Comments We just booked our tickets to the States for Christmas, and are crossing our fingers, hoping for snow. We spent our holiday going for runs in freshly fallen, unmarked snow, snowshoeing, and warming up by the fires in the local breweries.
So much so, he had no problem shelling out the large amount of money for two plane tickets to Oregon (from Asia) the following Christmas. Practical and fun bento box tips and ideas, healthy bento recipes from Japan and the world. Chikuzen-ni gets its umami from chicken pieces and a rich dashi made from konbu seaweed and lots of katsuobushi, dried bonito flakes. If you can't get a hold of taro roots or dislike the slightly slimy texture, substitute boiling potatoes (the kind you use for potato salad, not baking potatoes).
This is not a quick recipe, but you can make a potful of it and can last you for several days of bentos and other meals.
Peel the lotus root, cut into slices (cut in half if they are very big), and boil for about 5 minutes in water with a little vinegar added - see how to cook lotus root. Let everything simmer, stirring up from bottom occasionally, over low-medium heat until the taro root and carrots are cooked through.
Serve garnished with something green, such as blanched snow peas or just some chopped green onion. If you have them, you could use pre-boiled bamboo shoot, burdock root (gobo), and so on instead of or in addition to the vegetables used here.
You could freeze it, but if you substitute potatoes for the taro roots, take them out since frozen potatoes have an unpleasant mealy texture.
Select your preferred way to display the comments and click "Save settings" to activate your changes. I made this last night, although the veg mix was not-so-Japanese - butternut squash, potato, sweet potato - it was still delicious. I made this with the fried tofu version using a bag of frozen prepared vegetables that I got from a Japanese grocery store here in Scardale, NY called NIJIYA. You can use reconstituted dried shiitake mushrooms instead of the fresh mushrooms; dried mushrooms are well suited for stewed dishes like this.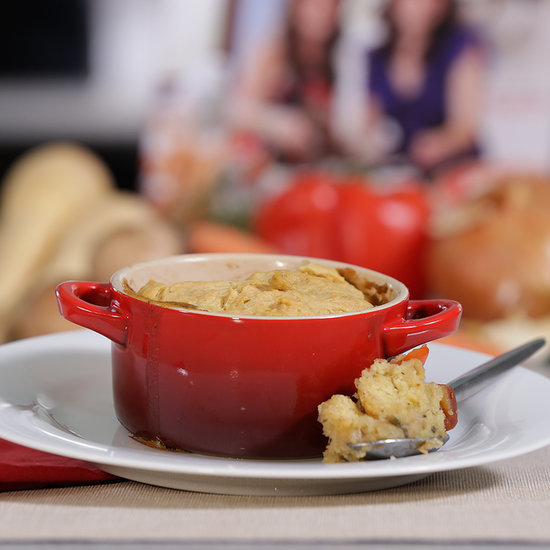 I was looking for something new to make with taro root (since i just found a market that carries it and i love the way it tastes!) when I came across this recipe! I just wanted to add that I love how you simplify the recipes in just the right way to make them easy to understand. Add the onion and cook over moderate heat, stirring occasionally, until just softened, about 5 minutes. My man, who has always shied away from the snow, chasing the sun, as I do, fell in love with winter. To make sure our plane ticket money wasn't a total waste, we made up for the lack of snow with extra micro brews by the fire at the local brewery. The original recipe (that I got in a Soup cookbook from Barnes and Noble years ago, and don't have anymore) called for a cup of milk. We had a very snowy winter here last year in the Northeast and we're supposed to get more of the same this year. If necessary, cut the big ones in half and peel off the sharp edges, so they are all sort of round. To be absolutely safe you should heat it up briefly before cooling down again and packing into your bento. I'm going to use vegan dashi made with konbu and dried shiitake mushrooms; could I then use the reconstituted mushrooms from the dashi in place of the fresh shiitakes that the recipe calls for? There is quite a difference between dried and fresh mushrooms - dried has a very concentrated flavor, and of course there's a texture difference.
They aren't too wordy but you still include important background info and I find them very interesting to read, even if I don't plan on making that particular recipe.
Add the onion, garlic and a generous pinch of salt and cook over moderate heat, stirring occasionally, until the onion begins to soften, 3 to 5 minutes. Roast until tender and lightly browned, 30 to 35 minutes; stir the vegetables halfway through roasting.
Working in batches, fry the shallots over moderately high heat, stirring, until lightly browned and crisp. We went hiking in places I've never seen in the winter, because usually the roads are too buried in snow.
A Vitamix in the States can be as little as $400, but in Malaysia or Aus, easily double or triple.
I was just in Melbourne a month back, and it certainly was cool enough for soup in the evenings.
Looks like winter is already descending here in the States so maybe that will mean snow for you.
Last year, I flew home to Toronto for Christmas and we arrived just after a huge snow storm that knocked out half the power in the city!
Start with the bento basics, the Get Started Handbook, or see some example bentos with timelines, tips and more.
This is sort of a vegan variation on a classic nimono called chikuzen-ni (???), which is a staple of the New Year period and the winter months. The other half really liked it too, which surprised me, as like all my favourite Japanese vegetable dishes it really celebrated the pure flavour of each ingredient, rather than disguising them.
I'm not too familiar with shiitake mushrooms, so I don't know if there's a big difference between using fresh and dried.
I am very happy I found your site, and I've had great success with all the recipes I've tried so far!
Simmer over moderately high heat until the parsnips are tender and the stock is slightly reduced, about 20 minutes.
Using a slotted spoon, transfer the fried shallots to a paper towel–lined plate to drain; season with salt. Bachelor for a ski lesson (growing up in the Southern Hemisphere, he had never seen a white Christmas!), and it was snowing so hard, he couldn't see the road.
The year school kept getting canceled, and we amused ourselves by building igloos in the front yard and eating snow ice cream for breakfast (anyone else?
I definitely know what it's like to plan ski trips in Oregon and have the weather not cooperate.
Thanks so much for sharing it with us at Foodie Fridays…thrilled to have you join us! I'm not vegan so I used regular dashi, and I soaked my dried mushrooms in it for extra flavor. Reduce the heat to low, cover and simmer, stirring occasionally, until the sorghum is tender and the stock is absorbed, about 1 hour. Let cool slightly, then transfer the parsnips and their cooking liquid to a food processor and puree until smooth. After a few hours of skiing, my little Honda was so covered in snow, he had to enlist newly made friends in the ski lodge to help him dig the car out to leave. I didn't add any green veggies but I actually really liked it that way; it had an earthy look and taste, especially with the mushroom liquid in the stock.
It's not the placebo effect- it really does make everything creamier and more amazing.