I know a lot of moms out there who are still trying to sneak vegetables into their children's food and I applaud them.
Our friends over at Newark Natural Foods and PBS Parents shared this delicious recipe that is simple to prepare and takes less than 20 minutes.
If using frozen green beans, pop the bag of green beans into the microwave for 3 to 4 minutes, or until just de-thawed (or you could leave them out at room temperature for a few hours). Place green beans on prepared baking pan, making sure they are evenly spread out, and none are lying on top of each other, (this will ensure even crispiness). Place green beans in the pre-heated oven and bake for 10-15 minutes, or until golden brown and crispy.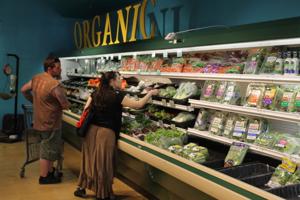 To subscribe to a newsletter(s), just check the appropriate box(es) and click the button below.
On Saturday, May 3rd, the Seasons of Respect program held a fundraiser Jockeys, Juleps and Jazzy Hats – Derby Day! We extend a warm thank to our host and to all of the volunteers, businesses, donors, and guests whose contributions made this event successful! It takes some extra prep time to cut up just enough broccoli, so that it doesn't appear obvious in a brownie. It would take me longer than that to go out and get the fries I cannot write about in Get Healthy, Delaware!
Seasons of Respect is an anti-bullying program that teaches students how to use social and emotional skills to deal with various situations.
Since piloted in 2006, the program has grown to serve over 19,000 students throughout Delaware.