This web site, logo, name, content, photos, and design are protected by international copyright law.Original versions of our photos can be purchased & web versions can be shared subject to conditions. The former head gardener's cottage at Tatton Park has been transformed into a beautiful place to take tea in.
The cottage, located in Tatton's attractive walled garden orchard, was home to Tatton's head gardener who has enjoyed the privilege of living in this beautiful spot. With table-service the relaxing setting offers breakfast, specialty coffees, a variety of delicious light lunches and traditional afternoon tea.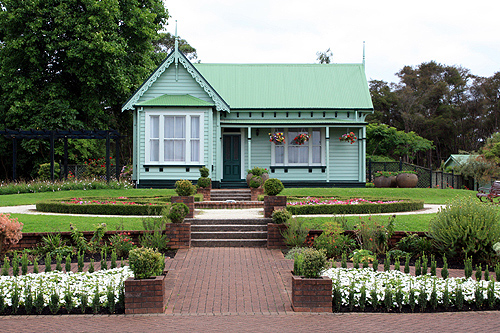 Head gardener Simon Tetlow has been consulted throughout the menu planning to ensure that it echoes the seasonal best of Tatton's historic kitchen garden and its wide variety of produce including over 50 varieties of apples, home grown pineapples and historic varieties of vegetables.
Visitors to Tatton during the past few weeks have had the privilege to take a `sneaky peek' of the new tea room and enjoy a selection of the menu and a choice of over 14 speciality tea blends and coffees.
We are currently in the process of putting together a series of superb money-saving offers in association with a cross-section of Cheshire businesses, ensuring our readers can benefit from the best deals available on a wide range of products and services. Diners have the delight of choosing from an innovative menu created by chefs who have the freshest of garden produce available right on their doorstep in Tatton's Victorian productive kitchen garden.