Best of street food around the world on Wed 12th November 2014Prepare and make some of the best street food dishes from around the world, whilst your taste buds are tantalised as they visit five countries, in three continents, over five Wednesday evenings!
You develop your cooking skills and expand your recipe bank whilst by making taboon flat breads, quesedillas , Vietnamese summer rolls and dips to name a few!
With the girls out of school, and many family trips and visitors, I wasn't found writing much at all this summer.
Things are easier now that the girls feed themselves but in other ways, it is so much harder – because the bargaining has begun. I've been making a squash stew in the crock pot which would have been a perfect baby food, if I had known back then more about cooking and the variety of adult foods babies can eat. When I think about the fact that I throw this into the pot without much thought anytime I feel inspired, I realize how far I have come since jarred baby food.
I would never have thought to buy Kiwi for her (my bad of course, I am constantly being reminded of my shortcomings as a grocery shopper) and here she independently discovered something new to try. Just a short time later, in high school, I started track  (my first and only organized sport) and the coach would always say things like, "You are sluggish today. I wasn't a serious or fast runner, so I personally never earned any comments like this. The rice cooker helps (by the way, you can also very easily cook quinoa in a rice cooker), and canned beans are quick (though making them from scratch is better – I like to use a crock pot and just add onion, sea salt, pepper, and garlic). Everything she cooked was quite amazing – and she takes only one trip each month to the city for main supplies. I let my daughters shape the dough from the first batch (the strange dough) into little rolls, and with the second batch I made a traditional loaf shape. Sometimes I think we are intimidated by cooking or baking things because of all the instructions to follow. So, with reckless abandon, tonight I tried it again – this time with Spelt flour (more protein, more fiber). So I invite you, the reader, to please join littlefoods by sharing your specific anecdotes and stories about what your kids and babies eat, what works for you, and your thoughts on the topic.
This whole food topic is gaining momentum, as many people wake up to the fact that they are unaware and confused about how and what to eat. And if you are interested in reading more about this topic, check out my new astore where I have some of my favorite books listed. Just as I was mulling this over, I had the chance to interview Ola, an amazing woman from Nigeria. In Nigeria, they are much more relaxed about baby foods - introducing almost all staple foods by 6 months! Probably most shocking: I learned that by about six months, babies in Nigeria are eating almost everything adults eat.
As I reflected on my interview with Ola, and this advice in particular, I began to understand why this project is coming to a close. The incentive for me to learn about different cultural baby feeding styles was, in large part, to give myself reassurance. My kids are now approaching four years old, and feeding them is not as scary as in the beginning, it's just part of life.
Here are some interesting facts from Nigeria, thanks to Ola, and a basic recipe for a common first solid food.
Note: Ola says the African diet is very high in protein, which is definitely true about this baby food recipe.
This I rationalize with the fact that the wholesome and often organic foods I try to choose are, because they are higher quality, of course more expensive. So, I think about these things when I consider spending almost $5 on Annie's fruit snacks (this is the epitome of reckless spending and I almost never do it). I will never forget the day a young mother asked me to watch her infant daughter in a baby carriage at a public park, so that she could use the restroom.
As a mother there is such a powerful instinct to protect your kids constantly, and not let them out of your sight.
I wanted to use the restroom and no, I did not feel like interrupting lunch and gathering the three of us for a scenic trip there.
I don't know what other people in the store would have thought if they saw me do it, but the other night I lifted Klara up over the soup bar at QFC and let her smell the 4 different soups.
I found this interesting – the Army is revamping its approach to boot camp, basic training, and the food it provides due to the epidemic of poor physical fitness in new recruits. Is our country's food crisis (poor nutrition education, often inadequate choices, and an over-commercialized food system) colliding with national security?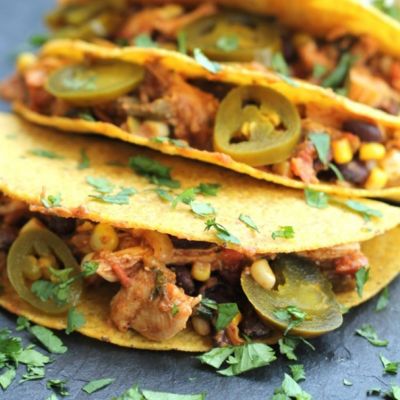 Decorations were simple, but semi-hard to find things that weren't in bright primary colors.
White paper plates, clear cups, polka dot napkins, whirly gigs (on mantel) and some balloons from Dollar General. For entertainment we had pony rides (outside obviously), and inside we had Pin the Cutie Mark on Pinkie Pie (from Amazon – forgot pictures), and I let them decorate their own party hats with glitter pins, stick-on jewels, etc.
The course price includes tuition, ingredients, packaging and recipe cards as well as provision of equipment and an apron during the sessions.
But with fall upon us and the children back to class (preschool, just 3 days per week) my hope is to resume reflecting on cooking and eating for my little ones.
We just got to visit with little Anika, who lives in San Francisco and is now turning 15 months. Hazel will eat salad (either spinach or romaine lettuce) with garbanzo beans, sesame seeds, and chopped cucumber. A peanut butter and jelly sandwich on healthy bread is something we can count on, which they can be trusted to eat at school. This is a very easy dinner or lunch that requires no recipe – just a little variety and creativity. As long as it is cooked appropriately so as not to be a choking hazard – they eat it.
At six months, our babies are  just starting rice cereal mixed with formula or breast milk!
I needed evidence that here in America, we new parents are doing things a bit strangely and definitely with far too much fear.
Don't be afraid to introduce solids earlier or let your baby sample your own food (baby led weaning). Use white beans or black eyed peas, soak them for 5 minutes or so until the seed coat (skin) comes off.
Stir well, and feed to baby – in Nigeria, they scoop this up with their hands and put into the babies mouth.
Ola has never had a cavity, and also recommends rinsing your mouth each time you eat something chocolaty or sweet.
I know that in an ideal world I would have a set budget for groceries, but the reality is that I am a spender as reckless as they come. If a person eats an extremely basic diet of beans, rice, and fresh produce with very little meat they will likely save money (and, be healthier). Swedish public restrooms are small, so she would have had to take the sleeping baby out of the stroller and bring her into the bathroom – which would have woken her up. I think and write often about the fears that surrounded early baby days for me, and of course very often about food-specific fears. I thought about that young mom from Gothenburg, all those years ago, and I asked one of the Baristas to watch the girls for me. Second, she was a bit constipated and I knew more bread and crackers would only make that worse; she needed some vegetables and liquids. Probably a bigger deal than we do for Christmas (at least in the way of surprises and presents). Paper straws, paper poofs, polka dot wrapping paper (as table cloth), and more balloons from Target. The only thing I made this year was her cake and wafers dipped in white chocolate and sprinkles. All content, photos, images and text are the property of Ring Around the Rosies unless otherwise credited. If you have special dietary requirements please let us know, as we are able to adapt most dishes.
Klara discovered this summer that she likes tuna which is a nice easy, protein filled staple.
Snack foods like crackers and cheese are very convenient, and often make it into the lunchbox as fillers. An example – one of our lunches was squash and onion soup (she started it on the stove the night before) which she strained, mashed, and then added rice and seasonings, and chard from her garden. We were lucky enough to taste a batch right out of the oven, and oh my gosh was it amazing. The rolls were a bit crusty on the outside, but the insides were soft, delicious, and fragrant. Everyone I've talked to in my interviews about other countries has shared stories about introducing solid food earlier, and often differently, than we do here in the US.
In writing these posts and meeting some amazing mothers from other countries, I have learned so much. If you begin to read labels you realize there really is a difference (especially for anything packaged or pre-made.)  The variety of grains used, the kind of sweeteners, presence of chemicals, and the number of ingredients vary widely. I think most parents will agree that it is often easier to reach for a snack that comes in a wrapper. The other day he was making breakfast sausage for the girls and I noticed MSG on the ingredient list.
Factory farming was not done on as large of a scale, soil was higher quality, and chemicals weren't included in our food system to the level they are now.
Now that I have kids I realize what a big deal this is, especially during the early months. A close friend of ours offered us her 1970s Barbie Dreamhouse and a lot of Barbie stuff, and Elizabeth was elated!!! I didn't plan a whole lot, in-fact I wasn't even real sure we were having a pony party until about 2-3 weeks before. I bought the little cupcakes (because the sprinkle colors were perfect) and princess cookies at Target.
This year I am looking to do a bigger party and I totally want to incorporate some new ideas! A few weeks ago, we invited Kenya over to play and she brought her lunch, complete with sliced Kiwi. So I started thinking, here's something I could maybe incorporate into our eating routine. We discussed the first foods that people in Nigeria feed their babies, and she shared some recipes. Overall, I have noticed an underlying theme of more relaxed and intuitive methods of baby-feeding.
Another important point – food was not commercialized and marketed to children (and adults) the way it is now. So, I was walking by, and she asked me (first in Swedish then in English, luckily) if I would watch the baby for a minute. But sure enough, when we sat down at the little QFC eating area with our spoons, she gobbled it down.
This year we had to think ahead a little since she's getting bigger and goes potty in the middle of the night by herself. For the past 6 months Elizabeth had been saying she wanted a pony, princess, dinosaur, Barbie party… I could've done a "favorite things" party, but she finally decided on ponies! Klara was so curious and interested that next time we were in the produce section, she asked for Kiwi. I felt terrible for much of those 3 years, and I know hormones are part of it but a lot could have been improved with some fresh vegetables. But still – it is a healthy, natural, and protein filled meal that requires no recipe and very little time.
And that's the way many of our ancestors used to make their basic (and usually pretty healthy) foods. After a bit of playtime, she got to open up her other box of random things we'd collected for her. I put together a fruit and veggie tray, sliced a huge watermelon, bought butterfly shaped pretzels, cheese puffs, and popped kettle corn (El's favorite). Whilst we try to ensure all details are up-to-date we do not make any warranty or representation as to the accuracy or completeness of the information shown. So, here we have a consumer who looks at price rather than origin, ingredients, and ethos of manufacturer. I was debating whether or not to put sandwich stuff out since the party was at 2:00, between lunch and dinner, but it was all eaten!
About 4:00am, I got her up to go potty and then took her to her bed (she was still very much asleep). I put out 2 bags of bread (pre-sliced the bread in half for little people), mayo, mustard, turkey, and cheese. Because she had such a big night the night before (her first date, with her Daddy), we actually had to wake her up around 8:00am so that we could get to church on time.