21 also has a roof terrace bar The Print Room with wonderful balconies overlooking the piazza. Now where better to view the street performers and watch the world pass by on a hot summers day than here. San Sebastian (on the right) flavours of Havana three year rum, Carton banana liqueur, passion fruit and cinnamon syrup.
The toppings were really delicious, my favourite the goat's cheese, Parma ham with caramelised fig. Established in 1924, William Hayford began business buying fruit and flowers from the original Covent Garden Market and retailing them to Londoners. The shops flourished during the thirties and William Hayford became a respected buyer at Covent Garden Market.
William Hayford fought in the Second World War while his wife Katherine managed the business.
William Hayford Junior took over his Father's business in the 1950's and became the florist of choice for high profile clients including Winston Churchill, The Mayor of London and The Queen Mother, as pictured.
During the sixties and seventies William Hayford opened two further stores and cornered the market supplying plants and flowers to corporate offices in the City.
In 2005, Amy, Laura and Jo Rhodes made a pact to start a family florist together.After years of training, an opportunity arose for the sisters to take over from William Hayford. Hayford & Rhodes officially launched in 2008 with the generous help of their Father, pictured. Within a couple of years he had made a name for himself and opened two shops in the City of London. Like other buyers and traders, William was affected badly by the congestion surrounding the market. By the early eighties Willam Hayford was the largest florist in London and his name was synonymous with luxury gift bouquets.
The sisters did everything together and unbeknownst to them would be running one of London's oldest florists as a family, 20 years later! An agreement was reached and the sisters set about re-branding the business as Hayford & Rhodes.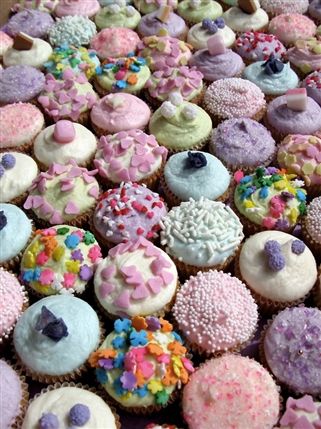 The sisters created a stir in the floristry world and within two years won multiple awards including Florist of the Year and Wedding Florist of the Year. Proposals were made to move the market to Nine Elms which eventually occurred 40 years later! William Hayford Junior was evacuated to Devon, narrowly missing their shop being blown up during the Blitz. The shop re-located to the corner of Queen Victoria Street, as pictured, where it remained for 50 years.