The conclusions of DEFRA's Green Food Project have been published today - we believe the project is an encouraging first step, but the government urgently needs to show much more leadership to fix the 'broken' food system. As Mark Driscoll, head of our food team, says: "We support the collaborative approach taken by the Green Food Project as a - very small - first step.
As we've said before, we mustn't shy away from the need to address difficult issues such as consumption and sustainable diets.
It's vital that the Green Food Project brings 'added value impact' on the issues, and it's ambitious, radical and innovative in approach rather than re-hashing existing initiatives. We really need to see a cross-departmental strategy on food, with clear commitments and a timetable to take action to look at the whole food system, from production, manufacturing and retail to food consumption.
Retailers and food manufacturers have a key role to play too in boosting sustainable diets, which must go beyond merely giving consumers information to help them make informed choices.
WWF-UK is a registered charity in England and Wales (1081247) and in Scotland (SC039593) and a company limited by guarantee registered in England and Wales (4016725). We have worked with various government departments including the Department of Health, Home Office, and DEFRA (the Department for Environment, Food and Rural Affairs – now including DECC). Our first project with DEFRA is contained within the British Antarctic Survey client case study – jointly commissioned by DEFRA, and featuring the late Howard Dalton (Government Chief Advisor on Climate Change).
Following that, DEFRA returned to us to film and produce a number of films on their work, particularly in climate change.
We filmed and interviewed a number of successors to Howard Dalton, and with the British Antarctic Survey and DEFRA, advised climate change scientists on their media work, including training for more than 5 years. Set in the quiet Norfolk countryside surrounded by rolling farmland close to the beautiful North Norfolk coast and cultural and retail hub of Norwich, The Green Room is ideally located for both business and leisure.
Whether it is a conference, product launch, training, team building, exhibition or any other business activity needed a well presented venue the Green Room team will to ensure you have everything you need.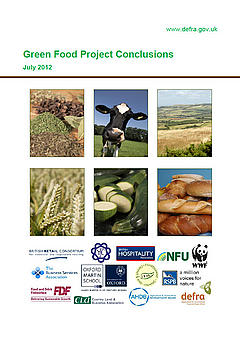 This project is supported by the Rural Development Programme for England (RDPE) for which Defra is the Managing Authority, part funded (or financed) by the European Agricultural Fund for Rural Development: Europe investing in rural areas. This UK Defra commissioned project was designed to create a rapid evidence assessment of literature relating to the role food behaviors and practices play in the sustainability of the UK food system. The report detailed a range of existing and suggested interventions that might be deployed in pursuit of behavior change towards more sustainable food futures.
Working beyond the usual sustainable diet conversations and focusing on the sociology, psychology and behavioral aspects of a sustainable food future was an exciting and challenging brief for the team. This report was peer reviewed by members of Manchester Sustainable Consumption Institute and University of Surrey Sustainable Lifestyles Research Group. Hotspots are the assessment of product, service or ingredient level environmental impacts on either a narrow spectrum (focus on single metrics e.g. The Trendspotting approach is a new methodology developed to assess an evidence base through the lens of cultural and societal norms. British Farmers Urged to Grow Curry Ingredients For a Sustainable Future You are using an outdated browser. The government's own 2011 Foresight report on the future of food and farming gave a compelling account of the urgent need to redesign the food system, and pointed out that the current system is not only a major cause of the destruction of our natural world but is also causing health problems like obesity and heart disease, costing the NHS billions. The question is not how much food the UK should produce - it's not our role to feed the world - but how we address the underlying problems of our food system such as waste, access and diets. Establishing a 'consumption forum' is a useful initiative, but it has to be much more than just a talking shop. Some of the project's recommendations are woolly in places and lack specific targets and milestones.
They can be a major influence on consumption patterns - putting all the responsibility on consumers themselves is unrealistic.
It has up to date communications technology and data projectors and a large screen TV for presentations. Defra set out to understand where existing food related behaviors might be influenced and where Government, Commerce and Civil Society might be used as levers of change towards a more sustainable food culture.
The literature was reviewed over a 12 week period, using a dual Hotspotting and Trendspotting methodology in order to identify the drivers and impacts of current food behaviors and likely barriers to change. The themes covered within the report included: breakfast, ready meals, fast food and cooking from scratch, as well as food connections. The findings of the study provide vital evidence that can be put to effective use in plugging evidence gaps and building a solid roadmap to deliver behavior change to enhance long term social, environmental and economic wellbeing. It must report back with clear recommendations and a timetable for action from government, business and civil society. In addition to assessing environmental impacts (Hotspots methodology) the Trendspot analysis was developed to identify the role of context, social norms and values in relation to dominant food behaviors. The report includes an illustrative roadmap highlighting potential ways to identify and deploy a range of interventions which might influence food behaviours within the UK. Follow Me Send to Email Address Your Name Your Email Address Cancel Post was not sent - check your email addresses!