The American made Buddeez Bag-In Pet Food Dispenser makes accessing over-sized bags of pet food simpler than ever. The clear, see-through body, easy grip handles and durable thick plastic make this pet food storage solution ideal for the pantry, barn, or even the garage. Container moves easily thanks to two casters that attach to bottom back end; lift container by front handle to roll. We're featuring shopping recommendations just for you!You'll find trending products our customers are excited about, and suggestions based on items you've recently viewed and purchased. You must have JavaScript enabled in your browser to utilize the functionality of this website.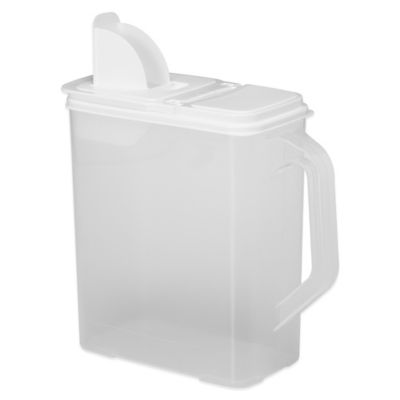 1) Choose a store location to view hours and contact information.2) Select Store to view the availability of items as you shop.
The sturdy hard plastic container is weather proof, airtight and BPA free to best protect our best friends.
Simply pop off the lid of these Buddeez Pet Food Storage Containers, insert a full bag and enjoy meal time as much as your dog or cat! Including a handy one-cup scoop that attaches to the lid and two rolling casters, this storage piece is made for efficiency. Stop fighting with heavy, hard to maneuver bags that tear easy and store your pets food in the Buddeez Bag-In Pet Food Dispenser.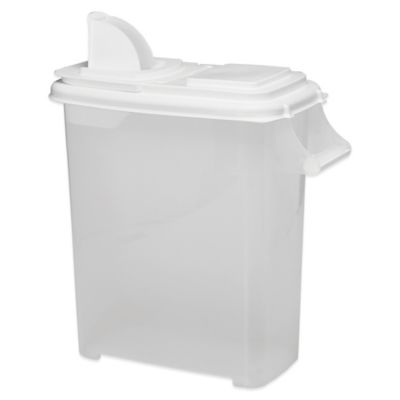 Thoughtfully designed with a handle on the back to allow for easy pouring, an airtight seal to prevent leaks and spoilage, and the option to leave contents in their original package for quick identification and a consistently clean container.
The lid extends in the front to hold bags in place and even features a gasket seal to best protect contents.