I will be inclined in future to use the Wyevale at Little Marlow for my gardening needs as they have an excellent cafe and a good general selection. I would not normally review but having mailed Flowerland through their "Contact Us" page and received no reply they deserve NEGATIVE publicity. The range and quality of flowers is very good, on my visit today I was delighted to find an unusual shrub.
The routes through this place are incredibly frustrating and irritating, as described in messages below. They could easily sell lots of other things and keep them well away from the gardening stuff, so that the gardeners can just pick up what they need quickly and walk straight though to the till, as suggested many times below and in the shop.
Personally, I prefer to shop where the customers' convenience and very valid requests count for something. As a customer since it opened, I have always liked the gardening side of this shop, even though it is sometimes difficult to find the plants we are looking for (too much is now outside at the back). But then there is then the long, winding trek back to the front counter - if you can find it!
So I agree with the last reviewer - the indoor layout is dreadful, with a huge amount of frivolous, often non-gardening items diverting customers and getting in the way. Another big improvement would be to remove those dreadful, sickly smelling goods just inside the entrance, which always put us off the shop as soon as we walk in.
We have overheard many grumbles of this kind while standing in the till queue and gather that similar complaints have been put to the management over a long period.
Good product, absolutely fantastic pet shop, nice little craft shop, but appalling layout in the main area. We would like to improve other aspects of the site more quickly, such as lighting, toilet refurbishment, but we have been under orders from our useless bankers not to spend money on our business! Agree with previous reviews about the maze in the main hall, dully lit and unappealing despite some nice stock. It's true that you can retrace your route to eventually get to the till from the entrance aisle but, with a loaded trolley, that feels a long way back from this point.
This is a good garden centre for many things, but we really loathe the interior of the place since it was changed - and so now avoid it where possible.
No longer is it possible to see a clear route through with lovely large, open areas on each side of the walkway.
Such a pity as, in the days when it was open and airy, it was a lovely inviting shop where we would often browse and buy numerous things that we hadn't gone in there for, but it now has only limited appeal. Neither the service provider nor the domain owner maintain any relationship with the advertisers. Every single posting by a customer here complains about exactly the same problem, and it gets no better. It used to be a pleasant, open shop area but is now far too complicated and time-wasting, and definitely no longer my family's first choice of garden centre with so many others around here to choose from. Or would that be just too simple for whosever convoluted mind designed this tortuous, hugely unpopular trail through?
You need a degree to find your way out then have to wait as there are seldom e more then 1 till open. Some of the more mature staff give good, expert advice and the excellent pet shop is run by very nice, helpful people. Irritating enough, but especially when pushing a fully laden trolley while carrying a couple of heavy plants which wouldn't fit onto it (the shop has long needed better, two or three tier trolleys, sized to accommodate the plant trays). It doesn't feel comfortable to spend any time in because, when you walk into each section of it, there is a wall straight ahead with no obvious exit immediately evident.
The new lengthy, convoluted route (with no visible short cuts to the till) gives a feeling of intense claustrophobia - and anger that it is wasting our time if we happen to be in a hurry. Now, this over-complicated, winding IKEA-like layout doesn't entice us to buy anything at all in that whole enclosed building, as we simply feel trapped and want to escape.
In case of trademark issues please contact the domain owner directly (contact information can be found in whois).
No number given so staff wondering around hoping you may see him and only turned up with half the order we had said twice.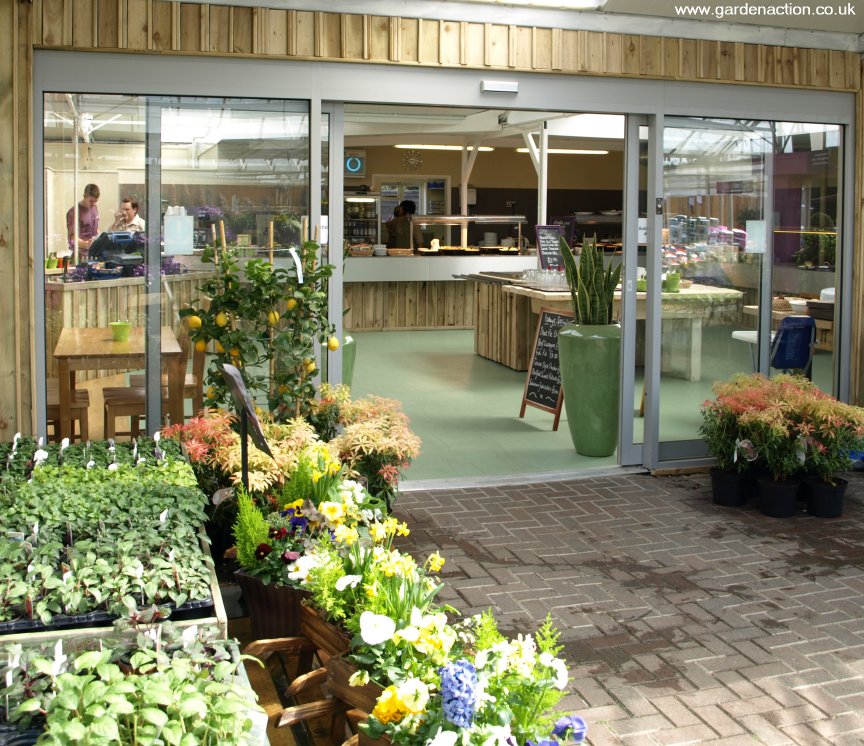 Also, many people have complained to them in the shop over a very long period, but nobody seems to have listened. Our garden club members get 10% off plants on Tuesday and 2.5p per ?1 voucher on all purchases.
Others we have met in there, who like us were also frantically seeking a hasty getaway, confirmed that they feel exactly the same. We were having a delightful chat until an employee opened the two large windows behind us on a freezing cold day! I know of two professional gardeners who used to buy their plants and equipment there, but can no longer be bothered with it.
So when we checked our bill we had not been charged for the missing item, the toasted sandwich was so burnt it was hardly edible. We both got up to leave and I asked him why he had not asked us before he did this as we were OK before and were getting very cold. But I was unimpressed watching numerous floating, dead (diseased?) fish being eaten by others in the aquatic dept on a recent visit while staff stood by chatting, unconcerned even when someone complained.
Some people who don't like it complain to the Fire Officer, rest assured he has approved the layout and signage several times and we have demonstrated an evacuation of the centre in the requisite time.
It is likely that the interior routing will change slightly and will be shorter in the near future. They appear to still be working on the place and all in all it looks like it's worth a longer stop than I made.