Known and loved in the West Village for serving up some of the best falafel and shawarma in NYC, Mirage Kitchen is bringing its bold Middle Eastern flavors to Manhattan's up-and-coming NoMad neighborhood. Considering there are adjacent vendors selling Maine lobster rolls, Korean ramen, quasi-Cambodian sandwiches and authentic Mexican (as well as Japanese fusion) tacos, it's hard to imagine a hummus spot garnering a whole lot of excitement. Named after an iconic street in Tel Aviv, and modeled after traditional Israeli hummusiyas, the beloved Philly export is a shrine to chickpea dip. To flesh out the good-for-you feast even further, there's an array of salatim — cold salads — as well, such as Kohlrabi, Carrot Pistachio and Muhammara Walnut, along with frozen lemonade, draft beer, and Israeli wines by the glass.
And while it's hard to conceive of it now, considering the fast-casual space (save for a couple of counters with stools, seating options are largely relegated to perch rails), Solomonov intends to implement dinner service in the not so distant future; essentially transforming it into a mini Zahav (his celebrated Philadelphia flagship), with large format meats like a roasted shoulder of lamb. It's pretty likely that you just pictured a pub in England serving cask ale with fish and chips.
Chances are, your vision didn't involve falafel, blistered eggplants, or long skewered kebabs. The good news: even if your local Middle Eastern joint doesn't have a monster draft list, you can put together brilliant beer pairings on your own at BYOB spots or with takeout or home cooking.
Here are some tips to get you well on your way to a wonderfully paired Middle Eastern meal. The key to successful beer pairing for Middle Eastern cuisine is zeroing in on a set of essential recurring flavors.
Some Middle Eastern dishes would match beautifully with the herbal, spicy, and citrusy aromatics of hoppy beer styles like pale ale and IPA. If you're like me, your favorite Middle Eastern dishes fall under the wide umbrella of foods called "mezze." These little plates are tremendously diverse and offer a satisfying array of flavor. The fat in these dishes helps them accommodate a stronger, more bitter beer than lighter dishes can, but be careful—if your kebabs are served with hot sauce or harissa, the heat will seem more extreme when you're drinking beers high in alcohol, carbonation, or bitterness. The blackened char that can develop as these meats sit on the grill offers a connection to the roasty malts used in the production of darker beers. If you're having trouble getting your paws on a black IPA, many American brown ales offer some of the toasty or roasty malt flavors you'd get out of black IPA with a subtler hop flavor.
Middle Eastern braised meat dishes and stews will offer even more richness, which helps them go well with more aggressive beers, but we still need to be wary of alcohol, bitterness, and carbonation as they'll intensify spiciness. Let's talk hypotheticals here: for a braised lamb shank with cumin, coriander, mint, and allspice, I'd bust out a Belgian dubbel or doppelbock.
If you're serving a meaty stew that features tomato, eggplant, and spices, try it with an ESB, an English pale ale with a bready, caramelized maltiness to match the sweetness of cooked vegetables, and an earthy hop presence that fits right in with spiced veggies. Some of the best Middle Eastern food is all about the veggies, like this Turkish stuffed eggplant, or a falafel wrap piled high with fresh lettuce, tomato, and bright sauces or pickled vegetables.
Richer baked or roasted dishes like that stuffed eggplant work beautifully with amber or brown beers that will mimic the caramelization and browning the food picks up in the oven.
Brighter veggie dishes like falafel sandwiches will likely work better with paler beers that won't dampen liveliness with heavy caramelized flavors. If you were to pick up every beer I've mentioned so far, you might room in your fridge for about a dolma and a half's worth of leftovers. These are beers with a lightly caramelized malt flavor that will help tie in roasted and fried flavors in the cuisine, and an earthy, woodsy, and lemony hop profile that fits right in with the complex spices used all over Middle Eastern food.
If you aren't into English-style beers, or if you just prefer paler beers in general, go with saison.
Mike Reis is a Certified Cicerone working as Operations Manager for California-based distributor Lime Ventures.
Falafel has its roots in the Middle East, but it makes a perfect New York City street food. The original Greenwich Village location has been cranking out fast, cheap, crispy falafel sandwiches for 40 years, and it's open till 5am. The service is quick and efficient, the hummus features nice frills like a drizzle of olive oil and some garbanzo beans set in the middle, and the tea is refreshing.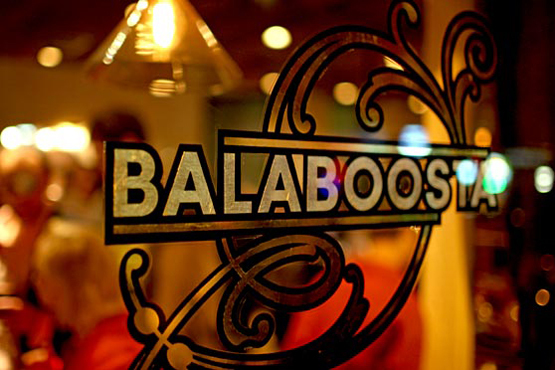 This tiny Union Square storefront specializes in minuscule prices, moist falafel and fleet service. The self-serve salad bar at this chain falafel joint practically dares you to stuff way too many toppings into one pita. Rawia Bishara serves top-notch falafel, to be sure, but the salads and other dishes really make this a place worth going out of your way for. This is a go-to lunch spot for the Wall Street folks and government employees who work in the neighborhood. Show your vocal prowess with karaoke at bars, lounges and restaurants across all five boroughs in New York City. Dine out in NYC for less with a wide variety of ethnic cuisines: Polish, Vietnamese, Italian, Indian—even American. These essential NYC restaurants offer reinvented classics, gourmet fare and distinctive character.
Stay refreshed throughout the warmer months with beer, cocktails and even green juice in the five boroughs.
Spend five days exploring each of NYC's five boroughs with our guide to the City's highlights. Go west of the Theatre District to explore this NYC neighborhood locals cherish for its colorful mix of dining, art, performance and nightlife offerings. The charming Manhattan neighborhood abounds with buzzy new restaurants, old-school eateries and plenty of secret spots.
Description: Cafe Rakka Mediterranean Restaurant - serves the best Middle Eastern Cuisine Delivery in East Village. Or a cafe in Belgium where chalices of bubbly beer stand alongside waterzooi or braised duck.
And some recurring flavors in the cuisine seem built for the peppery spiciness of Belgian dubbels and tripels. It's not a universal rule, but when it comes to mezze, you can expect a plate full of brightness. These are fairly low-impact, appropriately bright beers that are driven in flavor by citrusy aromatics and coriander (in witbier) and clove-like (in hefeweizen) spiciness.
Kebabs and other grilled meats will find a regular seat at your Middle Eastern dinner table, and they command a bigger beer. These will feature malt more prominently, which makes them a better match for spicier kebabs and can offer a bit of nuttiness that will fit in nicely with the complex flavors of your dish.
These dishes also offer a whole new set of flavors: there's still a heavy presence of cumin, coriander, and other warm spices, but slightly sweet cooked tomatoes, peppers, and eggplant are often included as well, and these demand a different beer. These beers have enough potency to make their presence known alongside a dense, meaty dish and flavor profiles that will fit in nicely. It's hard to generalize; there's a big range in the type of flavor profiles you can expect in the world of Middle Eastern veggies, but let's use those as a jumping off point. Czech pilsner has a soft maltiness that helps integrate acidity from pickled veggies and yogurt-based sauces and an earthy, spicy hop flavor that is tough to beat with the array of earthy and herbal flavors imparted by the range of veggies present in your pita.
Middle Eastern food is a pretty broad group of eats, and accordingly, I've recommended a wide range of beers—Czech, German, English, Belgian and American styles are all represented. This versatile Belgian beer style is known for its lively interplay of earthy, peppery, and bright flavors from yeast and hops—perfect for this cuisine full of pungent herbs and heavy spices. Previously, he co-managed the beer program at San Francisco's Abbot's Cellar and The Monk's Kettle.
His sandwiches, which are stuffed with ovoid falafel balls and a salad including pickles and pickled turnips, back up the boasting. Pile on as many carrots, beets, broccoli and olives as you can manage without spilling any on the way out. We're especially fond of the fattoush (a Middle Eastern salad that includes parsley, mint, sumac and pieces of pita).
In addition to the traditional (with parsley, cilantro and mint), it proffers versions with roasted red pepper and Tunisian spices. Maybe you saw a taqueria, where limes slip into the necks of Negra Modelos to go with tacos al pastor. It's a shame, really—this bright, herbal, and generously spiced cuisine is among the best to be paired with beer. The flavors are pungent and heavily spiced, often dressed with dips or sauces that add a layer of creamy richness, acidic brightness, or spicy heat. Belgian witbiers, with their inclusion of spices like orange peel and coriander, feel destined to shine alongside more delicate, bright Middle Eastern dishes. Lemon, mint, and parsley drive the flavor of common dishes such as tabbouleh, dolmas, and baba ganoush and the acidic presence of yogurt (as in labneh, or Middle Eastern variants of tzatziki) is likely to make itself known on your plate alongside briny, salty pops of olive and haloumi cheese.
In each case, these spicy flavors will make a connection with the spice-laden flavor profiles of the mezze platter.
These beers have those roasty malt flavors alongside a citrusy or herbal hop character to complement a heavy hand of bright herbs and earthy spices in the dish.
The dubbel's rich fruity interplay of malt and caramelized sugar tastes great with red meat, and the beer has a peppery, clove-like yeastiness that will complement the similarly warm spices in the dish. Their unusual nutty, herbal, and spiced flavor establishes a refreshing complement to the profile of the dish, and they have all the carbonation and alcohol needed to stand up to food fattened up by olive oil and yogurt. This is great for your adventurous taste buds—there's a whole lot of flavor interaction to be had here. It's delicate enough to avoid trampling lighter dishes too much, and highly carbonated enough to cut through richness in heavier dishes. Whichever flavor you choose, wash it down with one of the refreshing signature smoothies; we favor the date-lime-banana combination. Juicy, savory meats roasted to perfection, richly textured falafel blended with herbs and an array of other dishes that sing with vibrant Middle Eastern flavors, like coriander, za'atar, sumac and aleppo pepper.
Cumin, coriander, parsley, garlic, lemon, mint, and other spices with dramatic warming and cooling effects lead to complex and sharp flavor profiles that will make some pairings pop and others fall apart in a seriously ugly way.
But each of these beers can run into problems when paired with this super-flavorful cuisine. Rich sausages and dense, nutty hummus can fall under the mezze classification too, but their heft won't offset the overall brightness of your mezze course enough to affect which beer you should serve. A black IPA will work even better if your meats served with a creamy, palate-coating yogurt sauce or tahini, as it is in these killer recipes. The doppelbock forgoes yeast flavor, shoving its own caramelly, dark fruit-like maltiness into the spotlight. American pale ale is a great fit for falafel—citrusy and floral hop character is the focus of this beer style, and those flavors boost the complexity of the herbs, tangy pickles, and crisp veggies that fill the sandwich. But—real talk—you probably aren't going to grab a separate beer for every dish in your Middle Eastern spread. Saison Dupont is the classic, but check out Brooklyn's Sorachi Ace and Boulevard's Tank 7 for tasty modern takes on the style.
Tahini- and yogurt-based sauces take the edge off the beer's bitterness, which allows the pairing to work even in the presence of a little chili sauce.
If you're looking for just one beer that's going to taste good with everything on your plate, grab yourself one of those ESBs I mentioned above.
Visit Mirage Kitchen's newest location at 455 Park Avenue South (conveniently located just a few blocks from the 33rd Street subway station) for some of the best falafel and shawarma to be found in the Big Apple.