Andrew Hirst of the East Anglian Daily Times reports: Suffolk's mental health trust risks financial losses and reputational damage because of its poor performance training medical students. Nicholas Carding of the Eastern Daily Press reports: Staffing levels at mental health wards are under the spotlight today after figures revealed a reduction of permanently employed nurses filling shifts.
BBC Radio Norfolk's Becky Betts started Treasure Quest on Sunday, 7 June, 2009, in high spirits, despite the dark mood of the clouds, in Fakenham.
Upon her visit to the open day at Copy's Green Farm, Becky got slightly too close for comfort with some of the animals in the yard.
Financial Planning Consultant Ian Robinson, based in our Norwich office, has a regular slot on BBC Radio Norfolk, commenting on topical news.
In our latest fortnightly feature, we look at the news stories discussed on the most recent issue of the show, broadcast on Wednesday 27th January. MPs on the Work and Pensions Select Committee have challenged the government over access to bereavement benefits for unmarried couples with children.
Ian explained, "If you're married or in a civil partnership there's a bereavement payment of ?2,000 if a spouse or civil partner dies before pension age.
Pensions Minister Ros Altman said she was sympathetic, but that there were no plans to extend the bereavement scheme. Ian added, "Some of the older pension schemes still insist on a spouse in the traditional definition, i.e. Internet giant Google has made an agreement to pay ?130 million of tax dating back to 2005 after an open audit of its accounts and a 6-year enquiry by HMRC. David Cameron defended the deal in Prime Minister's Questions and said he was "absolutely clear that no government has done more than this one to crack down on tax evasion and aggressive tax avoidance".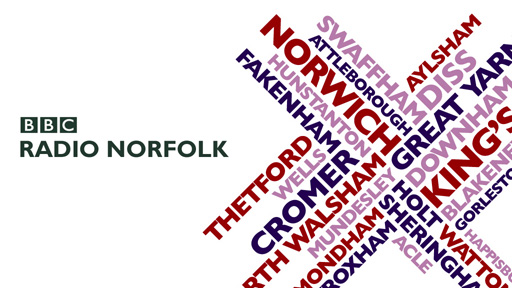 Labour leader Jeremy Corbyn said it was a 3% tax rate and that there was "one rule for big multinational companies, and another for ordinary small businesses and self-employed workers". Ian acknowledged the differing viewpoints and said the question to consider was "whether recovering some of the tax is better than effectively penalising Google to the extent where they take their business overseas". Tax payer-backed bank RBS has announced it will declare a loss for 2015 in an update released to the markets. The bank has set aside ?1.5 billion for US litigation and an additional ?500 million to settle PPI claims.
Chief Executive, Ross McEwan said, "I am determined to put the issues of the past behind us and make sure RBS is a stronger, safer bank. The statement also contains details of the bank's plan to address the ?4.2 billion deficit in its defined benefit pension scheme. You can listen to the Teatime Money slot every Wednesday at 5.40 pm, and Ian features on the programme every fortnight. Lucas Fettes & Partners Limited are independent insurance intermediaries authorised and regulated by the Financial Conduct Authority.
Lucas Fettes & Partners (Financial Services) Limited are independent and restricted financial advisors authorised and regulated by the Financial Conduct Authority. Norfolk Wildlife Trust staged its Big Biodiversity Watch to record the number of species in the county at its visitor centres and reserves over 5 and 6 June 2010. Nature lovers brought along their best cameras to help them spot and note the huge variety of wildlife which can be found in Norfolk's diverse habitats.
The target of spotting 500 species in the county over the 24-hour event was reached at 11.30pm on Saturday, 5 June, with around 700 animals, birds, fish, insects and plants eventually expected to be recorded.

Wid Day Out was the biggest wildlife-watching event ever staged by the Norfolk Wildlife Trust and there were some exciting finds including a starlet sea anemone at Cley and an osprey at Holme Dunes. The Norfolk Wildlife Trust will submit all the findings from the weekend to Norfolk Biodiversity Information Service to add to the knowledge of species' whereabouts in the county. BBC Radio Norfolk's gardening show, presented by Andy Archer (far right), was broadcast from NWT's visitor centre at Cley Marshes which co-ordinated the count.
Norfolk Wildlife Trust held guided walks at 11 of its visitor centres and reserves to help people fill in their forms for the survey. And there's an allowance of up to ?112 per week for one year, which can be extended if they have dependent children. A spokesperson for the Department for Work and Pensions said, "other financial support including funeral payments is available to cohabitees" .
The survey was part of BBC Springwatch's Wild Days Out to encourage people to get out to see wildlife at its best. While you will be able to view the content of this page in your current browser, you will not be able to get the full visual experience.
Please consider upgrading your browser software or enabling style sheets (CSS) if you are able to do so.