Taught by local artist (you may have seen his wooden helmets on display at Peak Sports) and wilderness survival enthusiast Dan Coyle, the camp offers instruction in practical outdoor skills. This course is designed as a challenge for those who already have some bushcraft experience. Leaving your standard winter kit back at base camp for safe keeping, for the challenge you will be allowed only one wool blanket, your bushcraft knife and folding saw, a Swedish fire steel, one cooking pot, a non-metal cup, a head torch, a first aid kit and a reliable method of communication.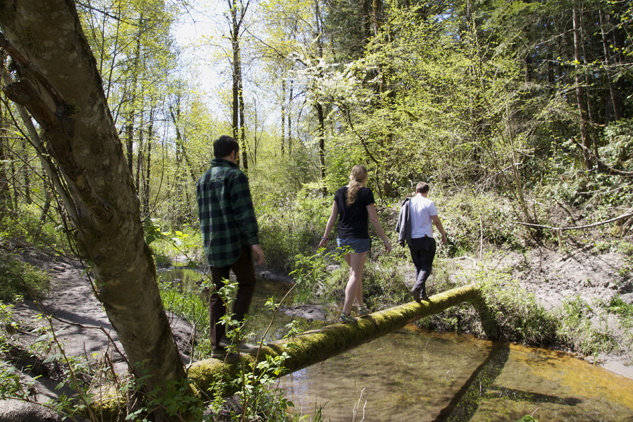 Saturday will give you the chance to improve your situation and comfort further, before experiencing your second night with minimal kit in the winter woods.
Camping out in colder conditions is always a challenge but going without a tent, sleeping bag and stove requires a real understanding of survival priorities and a good knowledge of how to provide these essentials for life, using what nature provides. With the proper preparation and practice there is absolutely no reason why you shouldn't be anything other than toasty warm and well fed.
Working in pairs, small groups or even solo (for the most experienced course members), by last light on Friday you MUST have built an effective shelter and bed, made fire to cook on and keep warm by, prepared and cooked up an evening meal before bedding down for the night.