At Quickworksheets we have 20+ smart worksheet generators for making fun, effective lesson materials. The 100th Day of School is com­ing up at my kids' ele­men­tary school, and this year, I'm hop­ing it won't be another junk food spree.
Like many schools, ours cel­e­brates the 100th day of the school year with activ­i­ties related to the num­ber 100.
Here's how it went down last year: My son's first grade teacher sent home a memo ask­ing stu­dents to count 100 "healthy" snacks (such as Chee­rios, pret­zels or raisins), place them in a plas­tic bag­gie, and bring them to class. Boy, was I ever sur­prised when my son came home with a Ziploc con­tain­ing mini marsh­mal­lows, candy corn, choco­late chips, M&Ms, yogurt-covered pret­zels, Froot Loops and Cheez-Its.
Appar­ently, I'm not the only one who objects to their kid get­ting a bag full of sug­ary processed garbage on the 100th Day of School.
Our schools should be teach­ing our kids how to be healthy, not pro­vid­ing oppor­tu­ni­ties to load up on sug­ary junk. Dis­trib­ute a detailed list of nutri­tious snack ideas (such as the one below) and remind par­ents not to bring candy. With the kids' help, count 100 pieces of chopped, sliced or whole fruit (think berries, melon, apples, pears, bananas, kiwi, etc.) and arrange on a plat­ter in the shape of the num­ber 100. Hi Chyrstal: Thanks for your com­ment and the thought­ful way that you pre­sented your argu­ment. While I do agree that you can choose health­ier options, I think it's insan­ity to think that every par­ent can afford food like Kashi cereals.
Have you ever looked at the price dif­fer­ence between a bag of skit­tles or M&Ms and a bag of Yum Earth can­dies?
I cre­ated this blog to raise aware­ness and start a dia­logue about the var­i­ous issues involved in school food. Comments Policy All points of view are wel­come on School Bites, but please keep it respect­ful: no per­sonal attacks, defam­a­tory lan­guage or obscen­i­ties.
Parents who read their kids stories about happy, human-like animals like Franklin the Turtle or Arthur at bedtime are exposing their kids to racism, materialism, homophobia and patriarchal norms, according to a paper presented at the Congress of the Humanities and Social Sciences.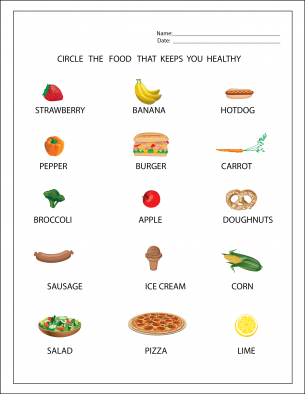 Most animals portrayed in children's books, songs and on clothing send a bad message, according to academics Nora Timmerman and  Julia Ostertag: That animals only exist for human use, that humans are better than animals, that animals don't have their own stories to tell, that it's fine to "demean" them by cooing over their cuteness. Her argument is that books and media are often the first exposure children under 4 get to society — and it's a society in which tigers don't talk, bears aren't cuddly and rhinoceroses are creatures they may never see in their lifetimes.
And then there's the anthropomorphism — animals like Franklin and Arthur the aardvark and The Berenstain Bears wearing clothes and talking to each other and living in nuclear families. It's just problematic when it's the only way children see animals portrayed in the media and "when we don't realize that an animal also has its own complex embedded ambiguous life and it exists outside of our own use or interpretation," she said.
Authors are often trying to convey good social values in children's books with animal characters, whether it be acceptance or generosity or inclusivity.
The has everything you need to help a child learn to read through phonics: decodable stories, listening exercises, you name it.
Just enter your list of words and this website will create bingo, dominoes, crossword, memory games, etc. A multi-level English curriculum featuring cartoon animated videos, engaging games, interactive tests and a progress tracker. After admir­ing their hand­i­work, have the kids place a few pieces into an ice cream cone (such as Let's Do Organic).
If you're wor­ried about your child eat­ing 10 M&Ms or 10 skit­tles or 10 mini marsh­mal­lows, you might need to con­sider your priorities. By writ­ing about it, I hope to pro­vide par­ents and edu­ca­tors with ideas and inspi­ra­tion for mak­ing healthy changes in their own schools. In this week-long series, the National Post showcases some of the most interesting research. Perhaps worst of all, they say, animals are anthropomorphized to reinforce "socially dominant norms" like nuclear families and gender stereotypes.
Timmerman  — a University of British Columbia PhD candidate in educational studies focusing on environmentalism — admits she's no child psychologist, and admits there are probably extremely thin ranks of those fretting about "subliminal" messages in Goodnight Moon or Five Little Monkeys Jumping on the Bed. Ostertag recommend children age 0-4 should be primarily exposed to the creatures in their daily lives in their "full richness and ambiguity," not zebras and elephants and tropical fish and toucans (that, apparently, can come later). I do not think they need Whole-wheat pret­zels, Kashi Heart to Heart Honey Toasted Oat Cereal, Cas­ca­dian Farm Organic Purely O's cereal.
In my opin­ion, shared food should default to health­ier options for the best inter­est of all chil­dren.
I still vote to skip the candy, but there are safer and slightly health­ier alter­na­tives out there. You are right that some of the options that I men­tion may cost a lit­tle more and I should have been more mind­ful. Since healthy eat­ing habits start at home, I also address com­mon feed­ing chal­lenges faced by parents. Timmerman wishes these authors would acknowledge that "animals themselves may have lessons to teach us." For example, bees buzzing around a hive or ants in an ant farm can teach the importance of community and teamwork without having to be anthropomorphized, she said. Often time you have to travel 20–30 min­utes just to get to a store that car­ries such food.
I do believe there are health­ier choices avail­able at Costco and other stores these days (I live 90 miles from the near­est Costco so do not shop there but I hear there are options).
It sends a mixed mes­sage to talk about healthy eat­ing but then per­mit candy and other unhealthy items for the 100th Day of School snack mix. And just to clar­ify, I'm not wor­ried about my child eat­ing the occa­sional hand­ful of M&Ms or Skit­tles. Fam­i­lies are more than wel­come to indulge in M&Ms and other types of treats out­side of school. But they seem to be given candy and other foods that I con­sider "spe­cial treats" on a reg­u­lar basis (in the past week, my 6-year-old twins have been given gummi worms, Skit­tles and other candy on three sep­a­rate occa­sions when I was not present).
Over­all, it is my belief that keep­ing candy and other junk food out of school is a great way to cre­ate some mod­er­a­tion in kids' lives.
You could also send a note in let the teacher know that your child can not eat some of the snacks listed. Par­ents who are OK with their kids eat­ing Skit­tles and M&Ms at school can pack them in their child's lunch­box.