It seems that you can't keep a good LEGO theme down, as this summer LEGO Castle will have its third coming! The medieval structure included in the Dragon Mountain set isn't all that much to look at, but I really love any time LEGO makes spiral staircases on sets. The LEGO Dragon Knights minifigures have a catapult of their own, and they aim to use it to bust into the Blue Lion Knights' Gatehouse in 70402 LEGO Castle The Gatehouse Raid! Anyone who plans to get into LEGO Castle in a big way is gonna want a ton of knights, and the LEGO 70400 Forest Ambush is a cheap and efficient method of army-building. Museum of Ice Cream will pop up in the heart of the Meatpacking District at 100 Gansevoort Street with a lick-able, likeable, shareable ice cream-centric experience throughout August. Museum of Ice Cream interactive highlights include a swimmable rainbow 'sprinkle' pool, edible balloons, an immersive chocolate room and a collaborative massive ice cream sundae.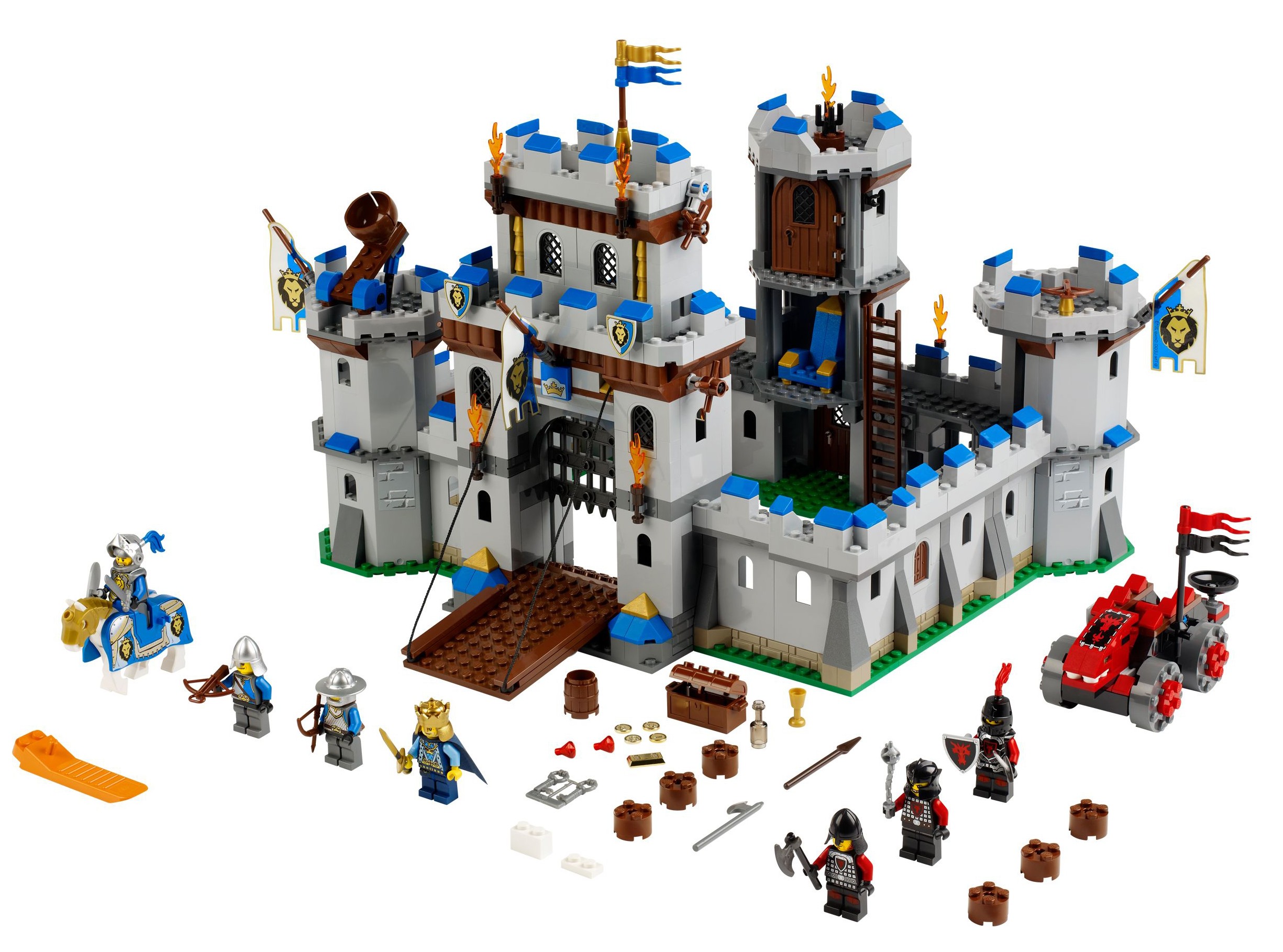 Scoop of the Week, presented by Museum of Ice Cream, features ice cream creations by some of the city's most beloved arbiters of cool treats, including Black Tap, OddFellows Ice Cream Co., and more.
The LEGO Castle 2013 theme will be the second revival of the legendary LEGO Castle theme that debuted in 1978 and ran until 1997.
Even the Blue Lion Knights' catapult looks like a lot of fun–and is that an evil Red Dragon Knight Wizard minifigure?!
This is, however, the only place to get the Blue Lion King minifigure and the Blue Lion White Horse figure (at least for now). Museum of Ice Cream will live just a few scoops from the Whitney Art Museum and the Gansevoort Street entrance to the High Line, welcoming guests six days a week to enjoy a sweet escape from the summer heat. All visitors –singles, couples, families, friends – will swoon on some frozen goodness courtesy of Museum of Ice Cream's dreamy Scoop of the Week lineup (tastings included in the price of admission). This LEGO red dragon is very classic-styled and has limited articulation, making it feel much more like a vintage LEGO toy and not at all like all the hyper-stylized LEGO Ninjago dragons that are full of articulation.
I never like flickfire missiles and none of the minifigures included here are particularly memorable. The Museum of Ice Cream is curated by a collective of ice cream obsessed designers, artists, and friends.
Visitors will indulge in an exclusive, one-of-a-kind ice cream tasting created by food futurist and overall rad scientist Dr. The LEGO Castle Dragon figure has a great retro charm to it and is probably the single coolest part of the whole LEGO Castle 2013 theme.
Visual designs from renowned NYC artists will serve as the cherry on top of this modern, whimsical urban ice cream playground.