It was serendipity that brought you all the way over the mountains on Monday so we could get her!Also a couple of short videos if you're interested. I was just getting to the serious stage ofshopping for a black coated GSD to raise for my own pet and protection dogwhen my nephew T.J.
BlackJack (Zoey x Drake 2009) is doing fine, being a good boy that loves to be around us (Right now he is under my desk sleeping at my feet). We had many family gattering and other partys and he is always good around people in the house.
When my kid gets around to it she will send you pictures, sorry I'm not the computer savvy one.
Thank you again for Morgan, she is a gem, here is her 9 week picture (the ear did come down).
I think he will excell, and it will be good for the boys to learn how to deal with him (other than play). He quickly learns new commands and we are currently practicing, "seek", where we will tell him to "sit and stay" and then we go hide his ball and tell him to "seek" and he finds it. She loves to play in the snow!!She has been doing really well in the house, she is a very quick learner. I know the "puppy stage" lasts for awhile, but if it continues to go as smoothly as it has been going, it will definitely be a breeze. She is such a sweet puppy, she is always trying to make friends with all the animals she meets, most which unfortunately haven't been too fond of her. Miah is starting to be a little friendly, not much, but like I said, Tymber is a persistant little pup and I believe that eventually they will be pals. She loves playing with any kind of plants and grass- we are hoping she grows out of that stage for our landscape's sake!
Anywho, I just wanted to let you know what a great pup she is and how much Tyler and myself enjoy having her.
Several people in our training class have commented on his lovely conformation as he trots across the room while playing with the other pups. He's a great dog! Anyway, hope all is well in your part of the world and that you are enjoying the holiday season. Although I had some concerns on how Gracie would react, from the first walk that we did on the way home from Patchwork, she has been wonderful. Already they play together, with Gracie laying down so that she is on Argus' level, letting him crawl all over her. He already knows his name, figured out how to negotiate the step up the deck, and how to run from me when he picks up something I don't want him to have.
He follows us around from room to room and always sleeps next to us when we are in the room. I do have a crate and have used it but not very much, mostly I just watch him and when I catch that certain look I just take him out and tell him to go potty. When I was in shop he would play under my bench and when he was tired he would sleep under my stool. He and Gracie had a good time exploring and finding just about every kind of poop there is out there. After working for a vet for more then 10 years my husband had to really talk me into getting a GSD. We have had him for two days now and he has already learned his name, learned how to come when called, walks great on a leash, has learned the command "gentle" for when he takes things with his mouth, is completely potty trained and sleeps all night long in his crate with no problems. John and I were so pleased to see the safety measures that you take prior to letting anyone be near or handle any of the puppies.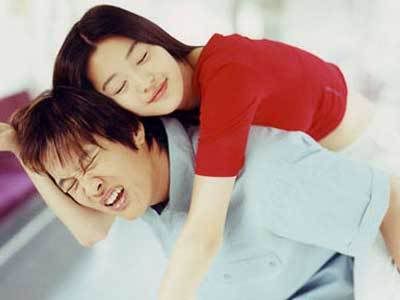 Because of your loving care for your dogs we now have two of the greatest puppies that anyone could ever ask for in life!
I am grateful for the time that we were able to spend with the puppies getting to know each and every one of them. You are wonderful about keeping everyone informed through your website just as you did while we were waiting to be able to take the Sebastian and Kasia home.
We were also very impressed that you were so willing to let us come visit and you even encouraged us to do so.
We thoroughly appreciate that you allowed us to be a part of the puppies lives even before they were in their new home.
Through your attentive behavior to each and every one of your puppies we new the silly things they did, what they liked to play with all the way down to their little itchy spot that they liked to have scratched. Because of all your love and attention we have two beautiful, healthy puppies that we will get to love for years to come.  Thank you so much for our beautiful puppies! You DID say on your page that your goal was to find the right dog for people, right down to the color. The way you described the parents of different litters, and later the pups themselves, was exactly right.  Patiently, you discussed all the little characteristics of each pup in a way that just about made up for our never being able to actually see the pups in person or hold them in our arms. Pashi learned every trick all of my other dogs know in one 10 minute session at age 11 weeks, and never forgot them.  She and Itta (9 weeks) both sit at the door automatically now, better than any of our other dogs who have been working on it for ages.
It was serendipity that brought you all the way over the mountains on Monday so we could get her!Also a couple of short videos if you're interested.