The nasal pillow masks, like the GoLife and Hybrid, are very good masks for people who prefer not to have a lot of contact on their face, but people new to CPAP often find these difficult to use at first.  However, once the CPAP pressure is tolerated and has become a way of life, they are highly recommended by existing users, and especially for those would like to wear their reading glasses in bed!  Do also bear in mind that if you suffer from anything like nasal congestion, you may find the nasal pillows masks hard to use.
Whilst shaving off facial hair can be avoided with the correct mask, it is always advisable to keep the hair as trimmed as possible. There are 2 options I know of for nasal pillow-type masks for Mouth Breathers, which are the Devilbiss Hybrid and the Resmed Mirage Liberty, as these both have separate mouth pieces. Again for Nasal Breathers or Mouth Breathers with an additional Chin Strap are the Respironics' Wisp , Resmed Mirage FX or the SleepWeaver. One of my customers has kindly given permission for other parents to see some pictures of her own young son, Emil, wearing his FitLife Mask which their hospital provides and which has solved their problems, in the hope that other parents can see it and perhaps request them from their hospital if they think this is the answer for their child. Parents and Carers of children need to keep checking that the current mask size is suitable, as so often we tend not to notice our children growing before our eyes! For Full Face Mask users there is the Amara,  Respironics' Comfort Gel Blue Full or the Resmed Mirage Quattro FX.
Warning:  Do not use any other types of cleaning wipes on your masks containing alcohol, as this will damage them.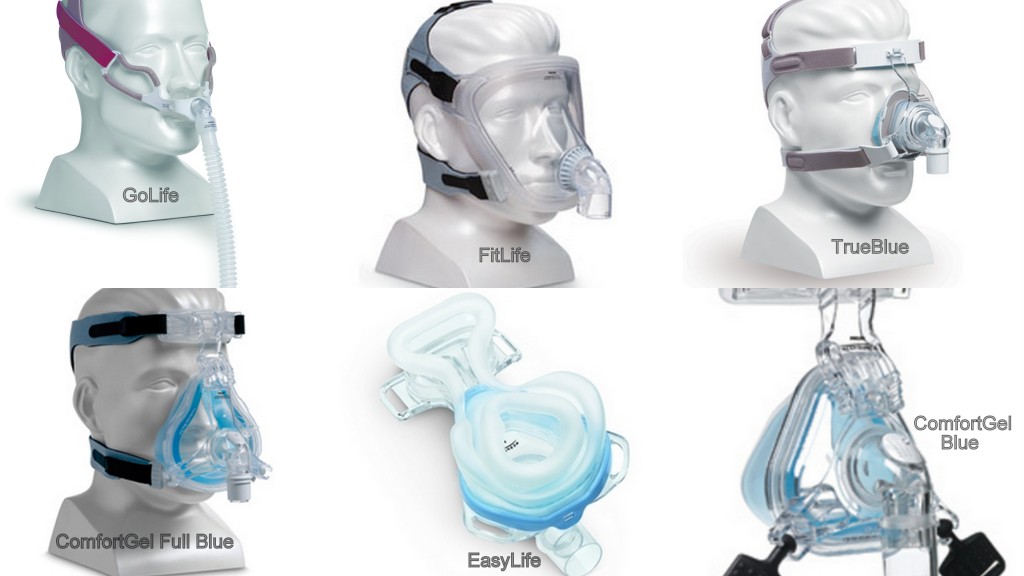 Glad you liked it Rosemary and thanks for taking time to read such a long blog, and hope it helps people not to spend money on masks that may not be suitable for them (like I have myself in the past). It certainly is bewildering at first Katherine, but eventually as you get comfortable with the mask and therapy you'll get longer nights on CPAP, which will have a positive knock-on effect to your health and well-being It took me about 4 years to find the FitLife mask, which is currently the best one for me, but when I use the traditional type of mask I also have to use the Nasal Cushion Pad to protect my nose. I am interested in your comments about the Sleepweaver and I would have said the same as you at first but now, when I use it, I often find that it doesn't seal as well as when I first discovered it.
There are several Nasal Masks specifically designed for children, like the Respironics' Small Child Profile Lite which comes with a Mesh SoftCap to help keep the mask in place. Surprisingly when it comes to sleep apnea there seems to be a lot of sites where it resembles a cut and paste article from an encyclopedia. Since I first tried it some 8 months ago my absolute favourite is the Sleepweaver, which is a cloth,nasal mask. I will watch this space with as much patience as I can muster because a pillow that doesn't attack the mask will be a true find!
Resmed do the Mirage Kidsta Mask and the Pixi, Innomed have the Nasal Aire II and SleepNet the MiniMe Petite.
Unlike most other masks it is probably most comfortable with hose to the side or coming down rather than hooked up.
A lot of children also find the adult Nasal Masks serve well as a Full Face Masks on children. I think the thing I really want to find now is a good pillow because if the Sleepweaver wasn't to shift in the middle of the night after impacting with the pillow it would indeed be blissful. Although it seems crazy to have so mnay masks I do like to be able to ring the changes and wear full face sometimes and nasal at others. Personally I don't get on with any masks with nasal pillows because they really hurt my nostrils.