Insomniac Events has donated $90,000 from profits raised at this year's Electric Daisy Carnival to three deserving Las Vegas organizations.
Entertainment conglomerate Live Nation is reportedly in talks to invest $50 million in Insomniac Events, the creator of Electric Daisy Carnival and a handful of other festivals. At Insomniac's own EDMbiz conference in Las Vegas last June, Rotella admitted he was open to selling a stake in his company, but only if it led to a better fan experience. If the deal is successful, Insomniac would join fellow EDM brands HARD Events, Cream, and Creamfields as part of the Live Nation family.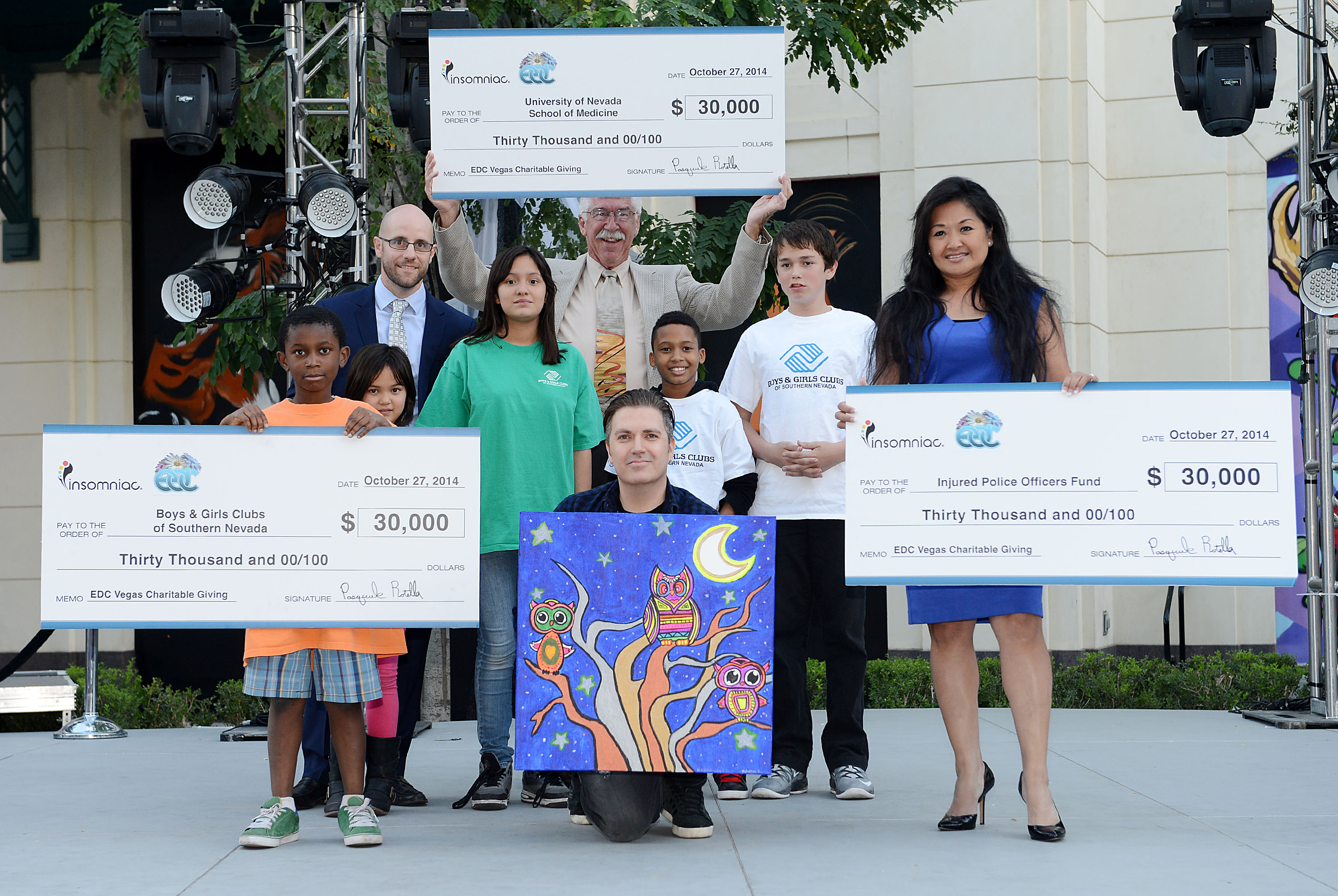 Insomniac Events, the company behind events such as the Electric Daisy Carnival and most recently Basscon, returns this weekend to the National Orange Show Center in San Bernardino for another installment in their 'Back to Basics' event series. Reviving the electronic music culture spirit back at the NOS Center with the 'Back to Basics' series, Insomniac brings a minimal yet intimate production that will make you feel connected with your peers around you and remind you "that we are one when it comes to the music through the unity of it all. Welcoming festival favorites such as Bassjackers, W&W, and LA Riots to get the crowd up in roar expect more than just a typical event. Introducing Yellow Claw, Mercer, and Alvaro to add a hint of their own unique touch to an event already praised for the amount of "NRG" advertised; Audien and Mikael Weermets cool down the house with their uplifting melodic house sound set to fill your EDM ears and hearts.
With the slogan and event name 'We Are NRG'; expect a variety of surprises (including a 3AM curfew!) from start to finish in true Insomniac style that will keep you coming back to the NOS center for more nights to come.