On the outside, the prank product looks just like an ordinary white greeting card, with a photograph of a cute sleeping infant and the words 'A baby is God's sweetest gift' in calligraphy. When the recipient pushes a button which just says 'press' next to a musical note, the wailing begins - and the noise only gets louder when you press it again.
The 40-year-old woman said her that one of her year-old twins began fussing while they were waiting in line to get their picture taken with Santa so she began nursing him to quiet him down.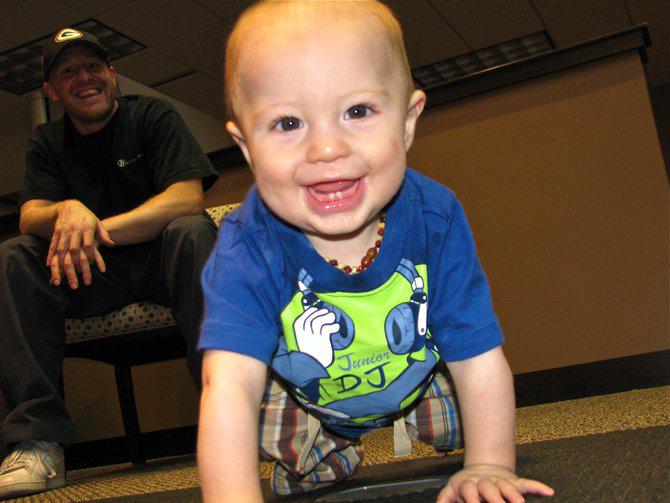 I think it's good for them because maybe they won't make such a big deal out of boobs as they grow up.
While she cradled her hungry baby and clumsily adjusted her bra, she struggled to get into the right position to hold up her shirt and feed her baby at the same time.