Obstructive Sleep Apnoea (OSA) is a condition in which the upper airway collapses during sleep. Continuous Positive Airway Pressure (CPAP) works by quietly delivering air through the nasal passages to keep the upper airway open.
Some machines have special modes that allow you to breathe out more easily, or can deliver a different pressure depending on whether you are breathing in or out.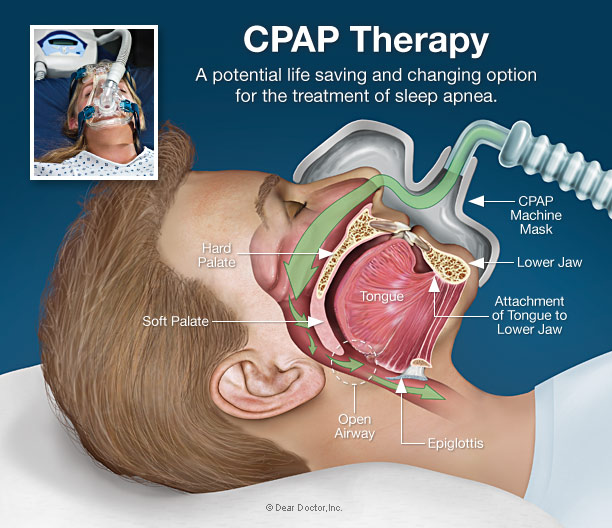 CPAP therapy is considered the gold standard and most effective non-surgical treatment for OSA.
Although many modern machines have sophisticated software that can detect obstruction and self-adjust the delivered pressure (auto-titrating machines), the settings (how much pressure needs to be delivered to keep the throat passage open) should be determined after consultation with your sleep specialist. The exact type of machine needed is determined by the severity of the sleep apnoea and your upper airway structure.
Depending on the severity of OSA and the upper airway anatomy, other treatment options include weight loss, wearing of appliance during sleep and surgery.