Shy Daisy's getting used to her new school and becoming one of the crowd – and what her new friends love more than anything in the world is taking turns to have sleepover parties. Jacqueline has won loads of awards, including the prestigious Children's Laureate 2005-2007, two British Book Awards Children's Books of the Year for Girls in Tears and The Illustrated Mum, and the Guardian prize for The Illustrated Mum. In a poll to find the Nation's Favourite Children's Book Double Act was voted 10th and was the only contemporary title in the top ten. When she meets a few girls that are good company and have regular sleepovers at each others house, things are going well until Chloe begins to use snide remarks towards Daisy because they both want Emily as there best friend.
Throughout Daisy's first year at the school, the girls plan ever-more elaborate sleepover parties for their birthdays.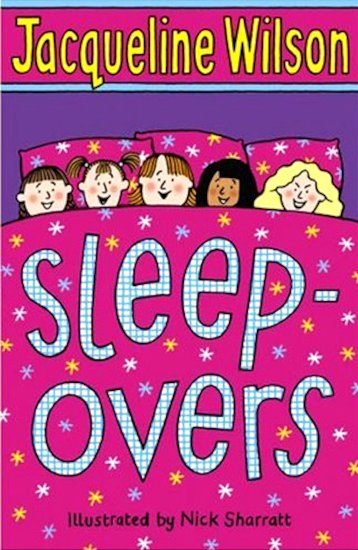 The sad part is that even when we grow up we still see people acting like Chloe, the horrible little girl in this book. We still have friends that we don't really want to be friends with, and friends that we cherish above all others.
As each sleepover takes place, Daisy becomes more and more anxious about her 'family secret' - she has an older sister, Lily, who was brain-damaged at birth and is wheelchair bound. This book would be great to be read aloud in class KS2 as it allows many discussions to take place and many questions that kid would like to ask. However, if reading on your own then this book is more likely to be suited for year 6 children as there is a lot of text in the book.
She is particularly worried about how Chloe will react and hopes to arrange a sleepover without inviting her.
This is a sensitively written and simply but effectively illustrated book from the author who has had outstanding success with Double Act, The Illustrated Mum and The Bed and Breakfast Star.