While I am locked away in a dark room talking to myself for days on end, Adobe has announced the 2014 Release of Adobe Creative Cloud!
Workflow inefficiencies: Want to export a Sprite Sheet from Flash Professional and import it automatically as a symbol in Edge Animate? Joseph Labrecque is primarily employed by the University of Denver as a senior interactive software engineer specializing in the creation of expressive desktop, web, and mobile solutions. Adobe is continuing its full-court press to convince photographers to move to its Creative Cloud subscription-based licensing model. Photoshop's new path-based blur lets you create just about any blur effect you can imagineAdobe has previously provided a variety of tools for creative blurring on an image, including for simulating motion, but Photoshop 2014 takes the capability to a new level. Gimp has almost become a low-end alternative to MATLAB for messing around with image processing algorithms with all the scripts, for example. None of this removes the fact that Adobe is forcing creatives to rent the software they used to own. I'm firmly in the camp that will be sticking with CS6 and exploring alternatives to Adobe software. Note that using the 200% scaling feature in Photoshop 2014 does not automatically scale the fonts or images of plug-ins. For better or for worse, Adobe just released a major update to the Creative Cloud suite of applications. You don't publish the same FLA but can use the same assets and timeline animations across 3 different FLAs. Motion blurs can be made along a line, a radius, or just about any path that can be constructed using Photoshop's curve construction tools. I've become so accustomed to scripting in GIMP, new features kind of just make me raise an eyebrow and go on with my liife. They're not really meant for the same crowd, even if most of their features do overlap to some degree. There used to be some add-in packages that were similar for Photoshop, but they seem to have gone away (and they weren't cheap). From a quick first look, the new 200% UI scaling (for Windows) is a life-saver on high dpi displays. I spend several weeks a year in remote areas with no connectivity and use Photoshop every day while I'm there.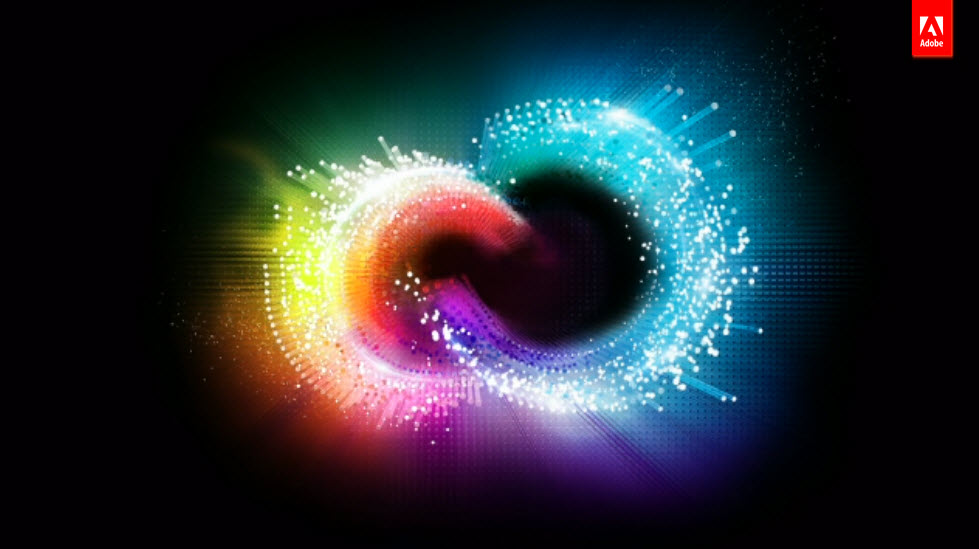 As long as that stipulation is in effect Adobe has lost both myself and thousands of others as active customers. Plus you would probably need to stick with that 1 version for those 5 years and not be entitled to all the upgrades that the monthly users would be getting. Adobe and others forcing this model on users are pretty much the horsemen of that bank account apocalypse. I personally will miss the lion on the Illustrator splash screen, but I think many users will find the updates to be a welcome change.
The jury is still out on whether the update is an improvement or a nuisance, but for the time being, we have some new splash screens to enjoy upon launching the updated apps. Its a bit different than usual though as this time they are including some art work by the people, these really have a nice change to them. If you have seen any of them, let us know whether you are relieved or once again frustrated. If you want to get an email every time a new post is published, enter your information here.
So in addition to simple motion, like a vehicle in a straight line, it is possible to mimic spinning wheels or even a vehicle in a swerving path.Creating selections based on focus is also new in Photoshop 2014. The license server does eventually need to reconnect (I think at least once a month?) so there is a limit.
I'm assuming that would be the difficulty: which version would you be entitled to keep? Fiscal doom prophetics aside, Adobe is abusing a monopoly position in the graphics market to force users to accept their cloud model.
In Photoshop I barely get a good look at it before it disappears (I have a Late 2013 MacBook Pro Retina with a SSD).
You can tell Photoshop to only select areas that are in focus, and use that selection to create a mask for other commands.
New application Photoshop Mix provides a more casual interface to image editing than Adobe's existing Photoshop Touch for mobile.
Personally I use GIMP when I'm on Linux, but am happy to pay for Photoshop to use on my main machines.
Reproduction in whole or in part in any form or medium without express written permission of Ziff Davis, LLC.
I've provided 2 art pieces for Premiere Pro and Audition and I have already seen the rest and they look good to me. Even i?m gonna keep using the previous version until Adobe change this horrible bluury pixelated and ugly low res image. It too is iPad-only, and for Creative Cloud subscribers can even tie into Adobe servers to apply sophisticated effects like content-aware fill. That said, if you were happy with GIMP before, it is unlikely the new features in PS 2014 would cause you to switch.
The new mobile apps are a different story, and have much more reliance on the cloud for many of their features.
I want to be able to own a version and have it work forever, or at least until I buy the next version outright. Mix can work with any image (except for Raw files) from your iPad's Camera Roll or from your Adobe cloud.
As for RAW converters as soon as LR becomes subscription only, I'll dump it and use DxO and C1, which are both excellent anyway. Users will be able to selectively activate features that otherwise would not have made it into the product. Because of this, I am now working on a version much longer than I would have in the past, when I always upgraded.
The most exciting of these for Windows users are support for high-dpi displays and for touch gestures.
The high-dpi support scales user interface elements by 200%, which will make Photoshop a lot less painful to use on high-resolution laptops and tablets.
Touch gesture support includes standard Windows 8 gestures like pinch to zoom, and the new version offers improved stylus support.
That is what I discovered when they inevitably screw me by not supporting my latest camera, I'll go to a different RAW converter.