Store office documents and multimedia files on VYROX VHOME and access it anytime from anywhere. The Business Doctor's virtual storage space is highly secure and easily accessible to those authorised with high internet speed access.
Zoho Projects includes full cloud-storage integration, as well as document management and the ability for employees to keep track of their time to ensure they're within budget. Pivotal Tracker comes with a slightly different design than its counterparts, offering a series for columns for users to see what's happening in any point in time. ProjectTurf is similar to many of the other applications in this roundup, featuring the ability for users to be assigned tasks and inform their managers on their progress.
Rolftask Exam Engine offers one of the most efficient, effective and easy to use web based examination and performance analysis system. Within this virtual space, the data can be accessed, edited, saved and deleted in real time by authorised parties. The Cloud can store almost any sized system for less than purchasing large storage computers.
The app includes the ability to share files and assign tasks to team members while tracking their progress.
The service includes a social networking feature for employees to stay in touch, but also includes full task management. The app includes a streamlined interface that's designed to keep clutter off the user's screen. The service's foundation is made of Stories, which it calls "small, actionable components of work" that can be created for the team. In addition to task management, the service will send users email alerts when they've been assigned something, and they can reply to questions posed in ProjectTurf through email.
The service enables users to work together, but its key ingredient is collaboration with service providers and their clients.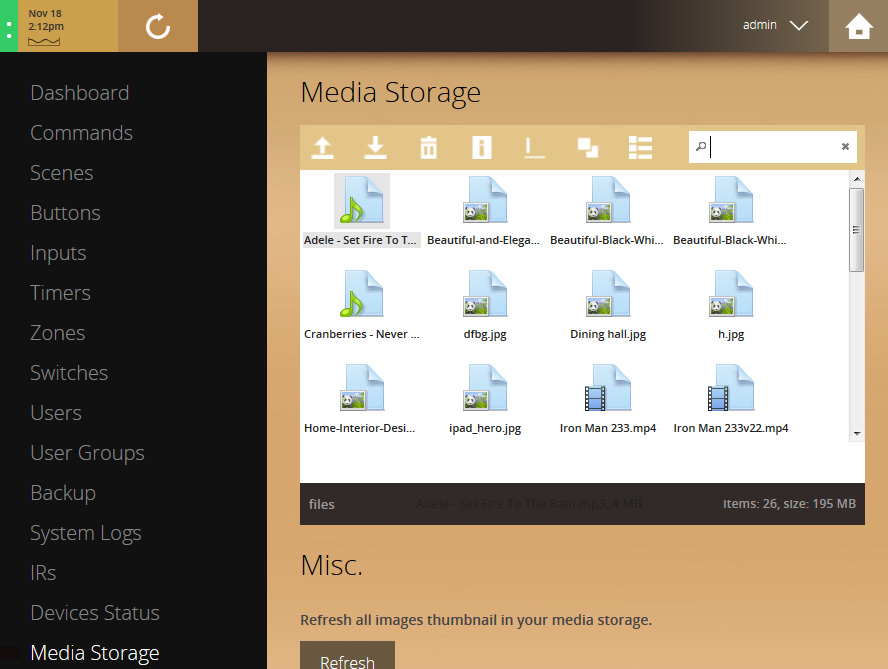 The app includes the ability to see what employees are working on, evaluate who might be able to get the job done most efficiently and centralize all content about a client in a single repository.
But in recent years, project management applications have moved to the cloud to make it easier to support project teams and allow team members to access the applications and their data wherever they are working. Podio also features the ability for team members to communicate with each other both privately and with the entire team.
It also includes an email alert system to notify employees when they've been assigned to a job. It includes to-do list tracking and the ability for employees to communicate via direct messages. Those stories can then be dragged and dropped up and down based on their level of importance. The platforms allow users to set up a project, assign team members tasks and communicate with each other through Yammer. Like many of the other apps in this roundup, ProjectTurf also includes file and contact management, and will provide managers with reports to see who's doing what—and how well. Huddle users' clients can securely share content and documents, and keep a full audit trail of what was sent and when. Most importantly, it's expandable with a broad application marketplace that covers everything from email automation to time tracking.
Going hand in hand with this move to the cloud is the addition of more collaboration features to make it as easy as possible to share data and documents while making it easier for team managers to track work progress. There's even an app marketplace that integrates Google Drive, Evernote, GoToMeeting and several other platforms. Basecamp tacks on file storage, an improved search and a "bird's eye view" feature for managers to see what employees are up to. Add that to CRM features, video conferencing and its HR functions, and Bitrix 24 is one full-featured application.
Like some of the other solutions in this roundup, Active Collab includes invoicing support.
The service also tracks milestones and notifications, and features an "Epics" component that organizes all of a team's "stories" into a broader roadmap for getting things done. And since SharePoint is integrated into Office 365, users can also use Skype for video calls, OneDrive for storage and Word to create documents. It's widely used by some of the biggest client service agencies in the world, including KPMG and Deloitte. The service costs $29 per month for teams, but jumps to $79 per month for those who want to use Basecamp for both project management and client communication. While Active Collab comes with a free, 30-day trial, its plans start at $25 per month for up to five users. It's a little different compared with most platforms, but it might work for some companies.
However, those features come at a price; pricing starts at $30 per user per month for service. Cloud-based project management tools often come with features that enhance collaboration and management oversight, and even help organizations connect more effectively with customers. There's a free version available, but paid plans start at $150 per year for additional storage. Altogether, cloud-based project management solutions have become full-service applications designed to help teams do more and positively affect the bottom line. This slide show looks at which cloud-based project management tools have a solid range of features to keep projects on track and customers happy when projects are completed on time and within budget.