Author: admin | at 16.11.2014 | Categories:
Just Cloud
HP Autonomy has enriched its Adaptive Backup and Recovery solution offering with two enhancements to address the demanding needs of the modern data center. HP Data Protector now features integration with the HP Helion OpenStack, an open and extensible cloud platform, and NetApp, Inc.'s storage arrays via a flexible and extensible snapshot integration framework. Agile cloud backup integration with Helion OpenStackVirtualization and cloud services are increasingly considered a best-practice for managing rapidly-growing volume of business data.
Advanced snapshot management for NetApp storageMany organizations face a critical need for backup and recovery solutions capable of supporting a broad spectrum of storage and protection hardware components. Non-disruptive, hardware assisted backup: Delivers rapid, non-disruptive, and efficient storage-based snapshots of user and application data regardless of environment powered by HP Data Protector's Zero Downtime Backup capability. HP Data Protector, a data protection solution, utilizes real-time operational analytics as well as integration with applications and infrastructure to optimize backup and improve BC and resiliency. Integration with HP Helion OpenStack and NetApp storage will be available beginning August 2014. HPE introduces a new series of HPE Converged Storage platforms that deliver a modern storage architecture designed for the cloud, optimized for big data and built on converged infrastructure. With best-in-class components, HPE Converged Systems are complete, engineered systems optimized for virtualization, cloud and big data. The first software-defined virtual storage appliance to support all major industry-standard servers and multiple hypervisors, HPE StoreVirtual VSA has a proven six-year track record with more than 150,000 VSAs distributed. The first federated deduplication solution to provide leading disk-based backup for the full spectrum of IT environmentsa€"from small, remote sites to large enterprises.
HP StoreOnce Backup systems reduce the amount of backup data you need to store by up to 95%, so with our scale-out architecture you can pay-as-you-grow to retain up to 10 petabytes of data in a single pool. With HPa€™s single StoreOnce deduplication technology, managing the movement of data across the enterprise has never been easier. With the only federated deduplication solution available today, HP StoreOnce Backup with StoreOnce Catalyst overcomes the gaps, inefficiencies and costs associated with fragmented, first-generation deduplication technologies and delivers industry leading backup speeds. Deduplicate anywhere -- at the application source or at the backup server or at the target appliance.
HP StoreOnce delivers a unified solution for seamless data movement across the enterprise; with cost-effective virtual backup machines ideal for smaller remote offices, high-performance dedicated appliances for larger sites, and highly scalable, powerful systems for your data center. Federated Deduplication is available across the HP StoreOnce Backup portfolio a€" including dedicated appliances, virtual backup solutions, and on media servers and application servers with HP Data Protector and Symantec NetBackup and Backup Exec software through OST. With a range of native capacity points to suit enterprise wide requirements: from large-scale 768 TB raw (512 TB useable) in the data center, to 96 TB raw (76 TB useable) for mid-size regional offices, and down to between 1 and 10 TBs for small and remote offices. Autonomic Failover -- HP StoreOnce B6200 uniquely delivers industry-leading availability with no single point of failure.
Available as purpose built backup appliances or flexible VMware virtual appliance with centralized monitoring through StoreOnce Enterprise Manager. Manage backup and Disaster Recovery operations from a single pane of glass with StoreOnce Catalyst. Implement Disaster Recovery plans that were not previously feasible due to lack of multi-site capabilities, cost of bandwidth and time. Cascaded Disaster Recovery moves data sequentially from one site to any number of other sites. Alerting and trending in StoreOnce Enterprise Manager to enable backup capacity management.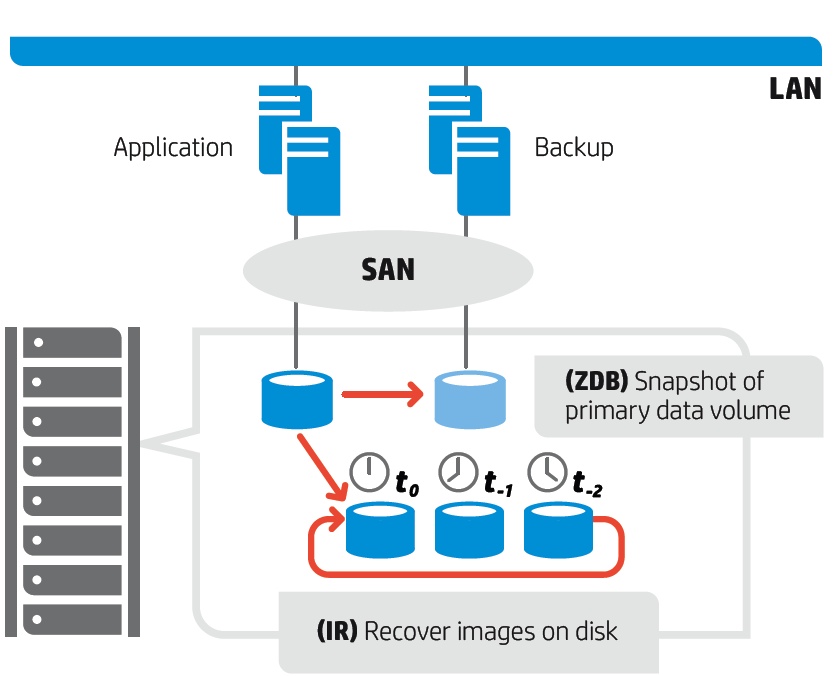 Choose from a rich portfolio of services to make the most of HP Storage, so you can move with confidence to take full advantage of the broadest, most advanced portfolio in the industry.
If none of our support recommendations meets your needs, we can tailor a service solution for your unique support requirements. Sign up today for our weekly newsletter that contains the latest product news and exclusive promotions for our customers. HP has announced a suite of storage devices, software, and other products engineered and priced for SMBs who are adopting shared storage or require scaling functionality in the future for IT initiatives such as consolidation, virtualization, application hosting.
The HP MSA 1040 will be available on March 31 starting at $6,500, $7,500 and $8,500, respectively. HP has announced new entry-level storage solutions for the SMB market that the company says will be more affordable and might accelerate sales through its channel partners. HP revealed the next generation of the StoreEasy storage family yesterday along with some enhancements to the StoreOnce Backup systems. The HP StoreEasy entry level NAS platform comes with enhancements that provide administrative control, enhanced file access, security and improved application performance. Single dashboard to make it easier to monitor capacity utilization, performance and system health. Don't miss each week's most important technology trends, insights and decision-making advice, right in your inbox. HP StorageWorks D2D Backup Systems deliver disk-based data protection for both small and medium sized data centres and distributed infrastructures.
Together, these enhancements help organizations create and maintain agile IT infrastructures that can adapt to the dynamic nature of always-on data centers. HP Data Protector's native integration with Helion OpenStack provides organizations with secure off-site backup and restore capabilities for VMware workloads and automatic cloud backup replication. To address this need for heterogeneous vendor support, HP Data Protector is announcing support for organizations who rely on NetApp storage arrays. The solution helps organizations meet backup and recovery challenges and business requirements with an architecture designed to scale from SMBs to the largest and most complex enterprise IT environments. They deliver a total systems experience that simplifies IT through quick deployment, intuitive management, and system-level support. Free Content gets hurt by enabled Ad Blockers Please consider unblocking us or Subscribe in support of our great non-gated content.
They provide automated backup and DR operations with all the features you'd expect from disk backup, and some you can only get from HP. Choose between powerful dedicated appliances for larger offices and data centers, and flexible VMware virtual machines for smaller and remote offices. Seamlessly integrating with your current backup applications, StoreOnce Backup provides flexible integration for both SAN and virtualized environments. Deduplicate where it makes sense for your business, not where technology vendorsa€™ limitations mandate.
Choose capacity points available through virtual backup solutions or dedicated appliances that start small and allow you to add in virtual capacity, shelves or nodes as needed.
With StoreOnce VSA backup service providers can rapidly stand-up or retire up to 10TB of additional capacity to meet changing customer requirements. If a node fails, its companion node picks up the load and the backup continues without any operator involvement.
Only HP brings together deep expertise, proactive and business-critical support, and a strong partner networka€"plus a full set of infrastructure services designed to power a converged infrastructure.
According to HP, the new MSA 1040 Storage system can achieve up to 50 percent better performance than its predecessor and will be offered at a 25 percent lower starting price.
The HP StoreEasy Storage lineup offers entry-level enterprise NAS solutions, which are receiving an operating system upgrade to provide more administrative control over file access, security, and application performance.
With HP currently at its Global Partner Conference 2014 in Las Vegas this week, the company is looking to show some possible business opportunities to its channel partners. Part of the company's "Just Right IT" portfolio of products and services, the offerings are meant to help HP channel partners deploy solutions to SMBs and gain some additional revenue.HP MSA 1040 Storage. HP's new StoreEasy storage solutions are expected to be available around April 7, with an estimated starting price of $4,490. Image courtesy of HP.For backup and recovery, the HP StoreOnce 4500 Backup system has triple the scalability for the same entry-level price. Protocol bandwidth management and QoS load-balancing for Microsoft Hyper-V also allow administrators to better tune performance. HP StoreEasy Storage is slated for April 7 general availability at a starting price of $4,490. Image courtesy of HP.The first storage solution is SAN technology to support storage consolidation, virtualization, and application hosting. SMB protocol bandwidth management and Storage Quality of Service features to load-balance Windows Server with Hyper-V applications. The HP StoreOnce 4500 48TB expansion shelf is expected to be available on March 31 for a starting price of $70,000. The fourth generation MSA 1040 storage technology will also have a reduced footprint in the data center as well as lower energy costs. For additional storage requirements, the system can be expanded to a maximum of 124TB of usable capacity and nearly 2.5 petabytes of backup data. The MSA 1040 has up to 50 percent more performance than its MSA P2000 G3 predecessor, according to HP.
Existing HP StoreOnce 4500 customers can take advantage of the new scalability with a free firmware and software update. Each MSA 1040 has 2 ports per controller for a total of 4 ports and has twice the controller cache and faster processors than the P2000.
On the software side, an operating system upgrade adds backup integrity checking on all StoreOnce systems. An IT journalist since 1997, I've written for several of ITWC's sister publications including ITBusiness.ca and Computer Dealer News. Before that I was a staff reporter at the Calgary Herald and the Brampton (Ont.) Daily Times.