29.05.2016
He was the son of a government employee, with no background in entrepreneurship but Arun Jain, chairman and managing director, Intellect Design for Digital and Chairman of Polaris Software, had the entrepreneurial spirit even as a school student. Soon after graduating from the Delhi College of Engineering, he chose to walk the entrepreneurial route with two of his friends.
Now, his attention is focused on Intellect Design, a products development lab he has created, and on being a mentor and angel investor to young entrepreneurs. When I was young, we were so subservient to government jobs; the only dream every person had -- and this happened after 1947 -- was to get a government job. I would say the human mind is an entrepreneur's mind, always trying to create something new. Being an angel investor, I believe, is not an investment business, but a problem solving business.
All the people who made money in the last 15 to 20 years are first generation entrepreneurs. First generation wealth creates a different outcome from second generation wealth, as the second generation is only a trustee of the wealth.
While the first generation can take any decision about the wealth they have created, the way second generation wealth is spent can be questioned.
While a Nandan Nilekani or a Narayana Murthy can do whatever they want with the money they made, those from TVS Sons cannot spent the money as they wish because they are accountable to the trustees.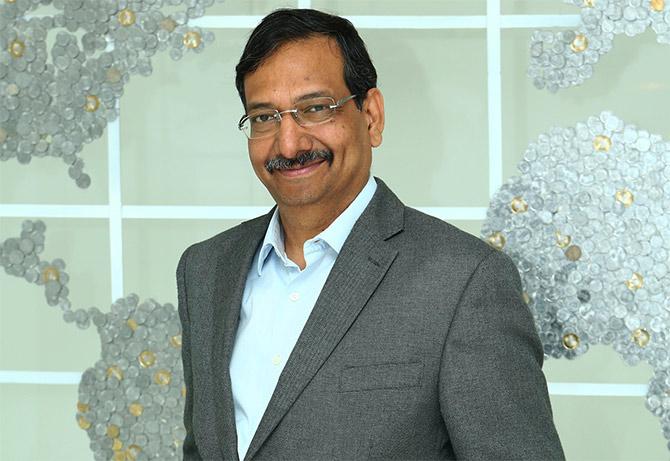 Thanks to the first generation wealth creators, there will be a lot of capital in the country that can be invested in good causes. So when I get Rs 600 crores (Rs 6 billion) from selling my shares of Polaris, what will I do with the money? They know what is happening in Silicon Valley, they see what people like Mark Zuckerberg have achieved at such a young age and they get inspired. Unless there are entrepreneurs with fresh ideas to solve problems, a country will not prosper.
I feel Modiji is putting a lot of efforts into the Start up India initiative, but the government should look at what Narasimha Rao did in the 1990s for the software industry. Similarly, if India wants to manufacture great products, they should have schemes like long tax breaks which will impact industry for a longer period. The highways and infrastructure-building have changed the face of small towns like, say, Ujjain and Bhubaneswar and Indore.
The more I work in rural areas with social impact programmes, the more I feel our growth is lopsided. I try to see whether they use their heart to solve the problem; there is a lot of difference between dil (heart) and dimag(head). They are not going to be a technician or sales person for their company; they are going to head it.
Their idea should solve a problem and they should try to go deep into the problem before coming up with a solution. They should not get lured by the money they may make in a short period; money may be there today and it may disappear tomorrow. I will invest in good causes like good ideas, education and healthcare in both urban and rural India. I won't say it is the incubation centres that are helping them come up with such amazing ideas; it's because the world is wide open in front of them. Today, great changes are taking place in society as parents and society itself are supporting these youngsters as they chase their dreams. With the kind of highways we have, the distance between Bhubaneswar and Puri is just 45 minutes now. If you are planning 100 smart cities, you should plan 10,000 smart villages too as there are six lakh (600,000) villages in the country. By the time he had sold 53 per cent of its share to the US-based company Virtusa last year, it had become a Rs 2,100 crore (Rs 21 billion) company.