03.05.2014
Roleplay or create dynamic stories with people who just want to have fun, chat and recreate the situations from movies, games, comics or any genre, you can find it here! This is not the entire annual - just senior class and faculty photos and names of the junior-freshman students.
The Junior Class included Jimmy Babbs, Brenda Bearden, Sandy Callahan, Larry Dobbs, Evelyn Fewell, Richard Garrett, Gary Gibson, Andy Holiman, Frances Honeycutt, Jerry Krebs, Roger Love, Joey Lyman, Billy Mangum, Mike Mills, Marsha Mitchell, Ronnie Moore, Katy Myers, Janie Penn, Marilyn Smith, Ronny Smith, Willie Ruth Smith, Earl Williams, Wanda Wray.
The Freshman Class included Don Bearden, Linda Blair, Melissa Caradine, Judy Cloud, Kenneth Collatt, John Wayne Craig, Gary Fowler, Danny Garrett, Timmy Garrett, Dennis Hawthorne, Linda Hinds, Amanda Holiman, Eddie Howell, Mike Krebs, Wayne Mangum, Elaine Mills, Karen Mills, Carolyn Newkirk, Anna Lou Penn, William Penn, Patsy Phelps, Kenneth Raper, Emaline Scarbrough, Dale Smith, Ricky Southworth, Carolyn Tackett, Danny Tallent, Bobby Lynn Westbrook, Joy Westbrook, Michael Westbrook, Barbara Whitley, Joyce Yates. If any of these people are deceased and you know the information, please send me an e-mail.
When they go home with you they will be pre-spoiled, socialized, healthy, vaccinated, vet checked, and dewormed. Movies, Comics, TV Shows, Role Playing, Anime, Cosplay, Movies, Music, Games, Flirting, Friending and Funny. If you want to find people that love what you love, no matter how big or small, here is the place. I wish to thank Lynda Murray for scanning this yearbook and allowing me to use it on this website. Cloud, Roy Cloud, Eugene Cullins, Pat Fason, Jimmy Fooks, Larry Garrett, Shirley Greenwood, James Little, Janie Lyman, Theresa Massey, Iris McNeal, Sheryl Newcomb, William Newkirk, Betty Penn, Ronald Raper, Faye Reeves, Connie Smith, Carolyn Statler, Charles Terry, Linda Thomason, Catherine Turner, Ellen Turner,James Walden, Michael Wallace, Gayle Westbrook, Karen Westbrook, William Whitley, Lynn Wilbanks, Wayne Williams.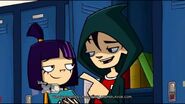 Our human family is part of our dog's lives from the day they come into the world until the day they move into their new home with you.