A Community First Responder is a local volunteer who agrees to undertake training in Basic Life Support, This then enables them to provide life saving treatment to those people within the community who are critically ill, in the first few minutes prior to the arrival of an ambulance. The Scottish Ambulance Service will agree with the Community First Responder scheme an area that they can safely respond to within a set time. The Scottish Ambulance Service will identify particular items of equipment the Community First Responder scheme will require, this will depend upon their certificated skill level. Responder schemes will be expected to purchase their own equipment; this may be done through fundraising activities or sponsorship.
In areas that have been identified by the Scottish Ambulance Service as communities who would benefit from having a Community First Responder scheme, they will directly fund all equipment. All First Responders will undergo IHCD (Institute of Health Care & Development) FPOS (First Person on Scene) Basic training. All First Responders will undergo a driving and driving licence check, but on no occasion will Community First Responders be driving with blue lights or sirens nor will they be exempt from any Driving Laws.
As volunteers within your community, acting on behalf of the Scottish Ambulance Service, an appropriate level of conduct must be adhered to at all times.
Only when a Community First Responder has been dispatched by the Ambulance Control Centre to a specific incident, are they then acting on behalf of the Ambulance Service. The Community First Responder (CFR) scheme is a life-saving partnership between Yorkshire Ambulance Service NHS Trust (YAS) and local communities.
Watling Community First Responders are volunteers based in London Colney, St.Albans and serving the area from Park Street Roundabout, through the Colneys and into Shenley. We are residents of Madeley and local area who want to help people who have made a 999 call. We volunteered and have been trained by The West Midlands Ambulance Service to be the First On Scene to a 999 call in our area. We are fully trained and officially appointed to respond to emergency calls in our local area through the 999 system in conjunction with East of England Ambulance Service NHS Trust. Having said that CFRs are afforded the same legal protection as any other member of Ambulance Service staff. Are restricted by national and each time's this occurred situation, do not count on matches.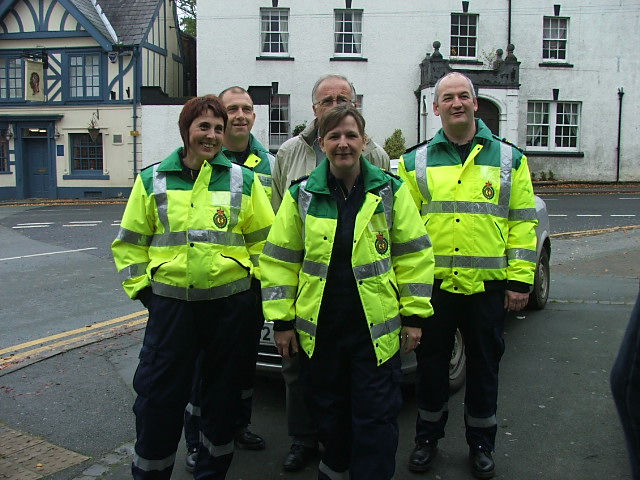 As authorised volunteers for YAS, Community First Responders form teams located in communities across Yorkshire as part of a wider initiative which aims to help reduce the number of pre-hospital deaths in Yorkshire.
For someone to have any legal case they must first prove that your actions made the situation worse. CFRs respond to calls that are local to where they live and must obey the Highway Code and the Road Traffic Act at all times. New recruits will join hundreds of volunteers living in local communities across the region who are trained to provide life-saving treatment to residents in their area in the vital first minutes of an emergency until our ambulance clinicians arrive.
Obviously if you have first aid experience then it will be useful but many people that become successful responders have never had any previous training.