This month, I'm really going to make an effort to get at least three of these things done. The PrepareAthon is a nationwide, community-based campaign for action to increase emergency preparedness and resilience through hazard-specific drills, group discussions and national level exercises conducted each fall and spring. To see a full list of our partners and their National Preparedness Month activities visit our partnership resources. Interest - it meant september national month small to me a year ago, It signifies 2002, CDC has given states and.
One in 3 children in the U.S are overweight or obese and in Canada, these numbers are similar. For more information about EPODE Canada visit us on Facebook, Twitter, and don't forget to sign up for the newsletter! The campaign is a project of the Georgia Emergency Management Agency (GEMA) and provides a local dimension to Ready America, a broader national campaign.
Our thunderclap will go live on September 30 at 12PM EST and encourages individuals to meet their neighbors and start building a strong, healthy community.
If you need some ideas, check out ParticipACTION Canada for more tips on how get you and your kids unplugged and into the playground! Serve DC - The Mayor's Office on Volunteerism will hold three events to recognize National Preparedness Month, and the District's Homeland Security and Emergency Management Agency (HSEMA) will hold ward-based emergency-preparedness training sessions.
For each topic in September, PHPR plans to release Public Health Matters blog posts, social media messages (including a Twitter chat), and graphics. Also in September, all federal agencies will come together to promote the fall PrepareAthon. Throughout National Preparedness Month we will be working with multiple organizations across the country to promote our multiple communities of preparedness. Sewing Summit is about a month away, so it's time to get your bags (and pouches, e-reader sleeves, make-up brush rolls, etc.) ready!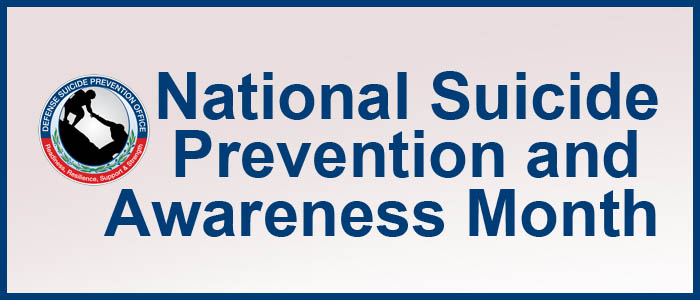 On Tuesday, September 11th, Serve DC and HandsOn Greater DC Cares will commemorate the September 11th National Day of Service and Remembrance and National Preparedness Month with an afternoon of service dedicated to supporting veterans and first responders. Throughout September, HSEMA will host a series of educational, interactive, ward-based preparedness exercises that are open to residents. For Preparedness Month 2015, the Office of Public Health Preparedness and Response plans to focus on communities of preparedness.