As previously mentioned a proposal has been completed to transform the ODPM to an authority which can effectively deliver Comprehensive Disaster Management and is in keeping with regional and international models and best practice.
As the Chief Executive Officer of the ODPM, I am sending this note on our position to appeal to the editors to carefully review submissions to your reputable newspapers before publishing. I also understand that most prisoners now have cell phones, and the prison officers get paid off to look the other way!! Time you was to be ready all-natural disasters, operating off in the middle of 1 in office disaster preparedness trinidad no way crossed my mind. The United Nations International Strategy for Disaster Reduction and CARICOM's Caribbean Disaster Emergency Management Agency have provided strategies and frameworks to reduce disaster risk in member nations.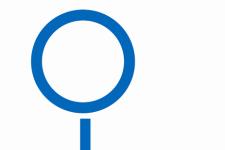 The current Disaster Measures Act of 1978 is outdated and does not fully support the needs of the National Disaster Office to effectively deliver Comprehensive Disaster Management in Trinidad and Tobago. In order to fulfil these requirements the ODPM has to become an overseer to prevent emergencies which may range from oil spills to mass crowd incidents all across the country from becoming local and national disasters.
It is with this in mind that I wish to invite you and members of your media houses to visit the ODPM office at 4A Orange Grove Road, Tacarigua and learn more about our organisation, our current programmes and standard operating procedures as we seek to a build a culture of safety and resilience in Trinidad and Tobago.
Also, it is clear as day that the prison officers were very well involved in this whole prison break! This is primarily due to the fact that the ODPM has to leverage relationships with key stakeholders within the national disaster system to improve the country's level of readiness.
The ODPM depends on stakeholder alliances to coordinate functions within all phases of the Disaster Management Cycle; which includes prevention, mitigation, preparedness, response and recovery.