According to National Geographic, in the 10th edition of the Atlas, which will be released on September 30, the depiction of multiyear ice—or ice that has survived for at least two summers—is now a significantly smaller area than on previous maps. The latest Arctic map draws from data collected over a 30-year sea ice study conducted by NASA. National Geographic put out several maps of the Soviet Union from the time before it became a constitutionally socialist state in 1922, till after its dissolution in 1991. Recent data from the National Snow and Ice Data Center showed that in March, when sea ice reached its maximum extent for the year, the amount of ice cover fell to its fifth lowest on record.
New Balkan States and Central Europe - August 1914 (23"x18") This historic political map captured Central Europe as it stood at the start of the first world war.
Union of Soviet Socialist Republics, 1938-1944 - December 1944 (40.5"x26") This map from the world war 2 era has international boundaries according to Russian treaties of October 1, 1944. Western Soviet Union - September 1959 (25"x19") This political map came out during the cold war era.
Eastern Soviet Union - March 1967 (25"x19") This map features many physical and political details.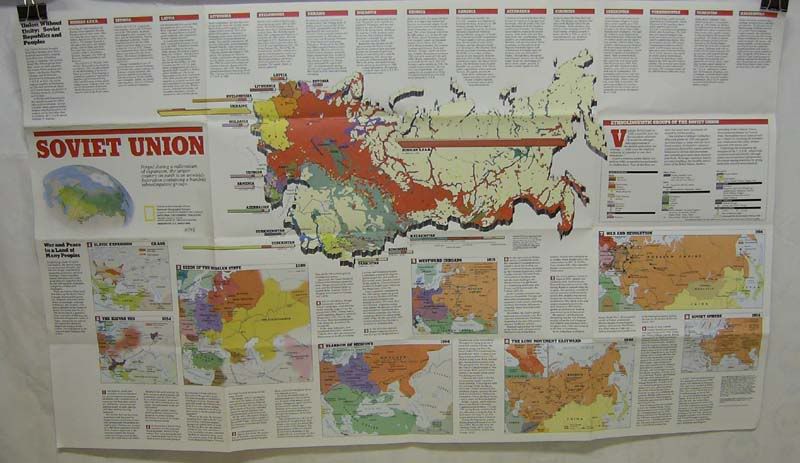 Soviet Union - February 1976 (37"x23") Side B: This is a detailed political map of the Soviet Union giving a historical snapshot of it during this era.