Barbara Starrett, Lawrence, bandages the head of Kristy Hansen, Lawrence, during a first-aid training course Saturday at Lawrence Memorial Hospital.
Krista Colahan, Lawrence, plays the part of a possible spinal cord injury victim as members of the Lawrence Fire Department and the Lawrence-Douglas County Fire and Medical department train local residents how to deal with casualties in the event of a catastrophic emergency, such as a tornado or earthquake.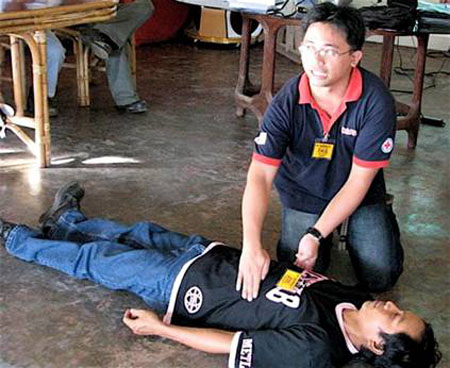 The class, which taught medical techniques to use in a disaster, was free and open to the public. Theater who volunteered to portray disaster victims during Saturday's first-aid training seminar at Lawrence Memorial Hospital.