The Islamic Foundation of South Florida, formerly known as SISB had the same principle agent, Khurrum Basir Wahid. Khurrum Wahid also served as the legal advisor for the national office of the Hamas-linked Council on American-Islamic Relations (CAIR) and was a director of CAIR's Florida chapter. Wahid has other connection to the Muslim Brotherhood through his guest writing for Muslim Public Affairs Council.  MPAC officers have regular appointments with the White House some of the officers have had several meetings with President Obama. Pay attention to Wahid's connection to the Florida chapter of the Council of American Islamic Relations (CAIR-FL). Because Wahid's school received $50,000 in 2009 it is likely he advised the national office of CAIR to post this advertisement of the FEMA Grant to other CAIR Chapters.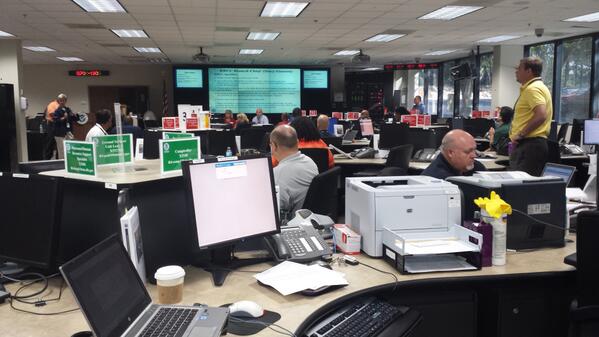 CAIR was started by the exact same officers who ran the Islamic Association of Palestine (IAP) which was sued for wrongful death in civil court losing $14 million dollars for having been proven in a US court of law to have provided monetary support to Hamas who killed David Boheim an Israeli American. FEMA has awarded CAIR-FL's Sunrise office $75,000 which they will receive on September 30, 2015. Officer McCue's letter included notations on good placements for security cameras and other suggestions for standard security protocols. From their defense of Sami Al-Arian a University of South Florida professor who had been accused of being a leader of the Palestinian Jihad and confessed to the lesser charge of providing material help to a terrorist network. For not only does he have positions in CAIR-FL and the Islamic Foundation of South Florida, he is one of the founders and Co-Chairman of Emerge USA, another Muslim Brotherhood group that is politically active claiming it can garner Muslim votes for politicians.
South Florida was the home of self-confessed terrorist funder Sami Al-Arian, alleged leader of the Palestinian Jihad, a terrorist group that worked hand in hand with Hamas, a self-declared chapter of the Muslim Brotherhood.