You may not realize you are in an evacuation situation until you've been separated from your kit. A mechanical pencil, a notepad and a book of matches or lighter would be smart additions to the kit.
When coordinating with co-workers see if anyone has extra items at home they can contribute to a community box for your kit making day.
Keep the kit intact and only open it to check medication expiration dates, check or replace batteries or replace dated food.
Kits: Read a quick comparison of premade emergency kits, plus recommendations of items that you may want to add and a three-step emergency safety plan.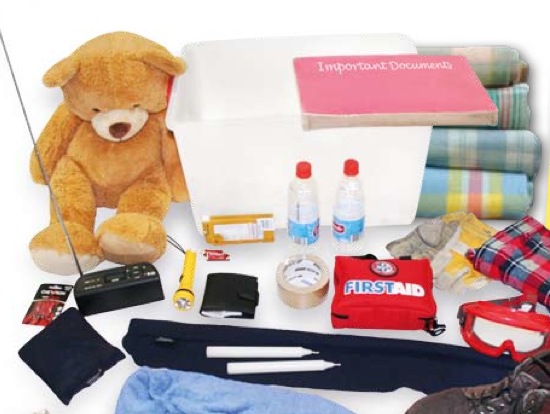 Talk to management about turning kit-making into an office social or emergency planning exercise. Think about your climate and add to your kit to allow you to travel more comfortably in areas with severe and possibly dangerous temperatures. Encourage kit refreshing and reward your team with gift cards to discount stores, flashlights, first aid kits or even just cater snacks while they are putting their kits together. We recently compared some emergency kits, whose contents (whistles, light sticks, crank-powered mobile phone recharger) provided much food for thought.
Field test: And, for a little levity to balance all the disaster talk, we offer this piece from a reporter who tested her emergency kit by trying to live off it.
At least once a year though, I find myself in a situation where I do wish I had a kit all ready to go.
I can even prepare it in a color coded so that I will know what to color I will pick up if I needed something in my kit or survival bag.
Create an Urban Emergency Evacuation Kit and store it at work in the event of an emergency to keep you safe and prepared.