NOAA Weather Radio (NWR) is the official "Voice of the National Weather Service." NWR broadcasts 24 hours per day.
NWR broadcasts National Weather Service (NWS) warnings, watches, forecasts and other non-weather related hazard information 24 hours a day.
Weather Radio Specific Area Message Encoder (SAME), digital coding is employed to activate only those special receivers programmed for specific emergency conditions in a specific area, typically a county. NOAA Weather Radio automation is produced by an upgraded program Console Replacement System (CRS). Depending on the information you want to access, and how and where you plan to access our broadcasts, you have many options. During an emergency, NWS forecasters interrupt routine broadcasts and send a special tone activating local weather radios.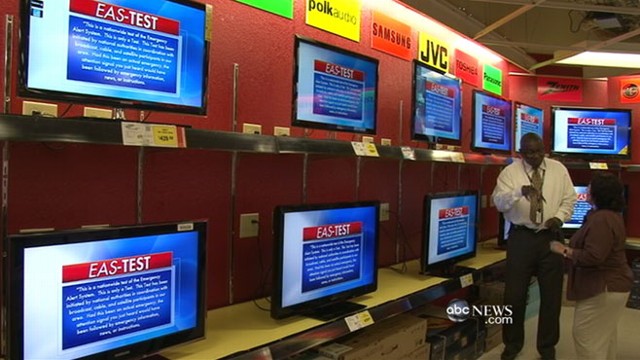 Working with other Federal agencies and the Federal Communications Commission's (FCC) Emergency Alert System (EAS), NWR is an all-hazards radio network, making it the most comprehensive weather and emergency information available to the public.
The CRS is a personal computer-based broadcasting console, installed at each NWS office, that automatically translates and schedules written National Weather Service forecasts and warnings into synthesized- voice broadcasts over NOAA Weather Radio. Weather radios equipped with a special alarm tone feature sound an alert to give you immediate information about a life-threatening situation.
The automated broadcast programs for NOAA Weather Radio frees NWS staff to spend more time on critical warning and forecasting duties.
In addition, the automatic weather broadcast consoles provide a more efficient means of disseminating severe weather watches, warnings and emergency information over NOAA weather radio. The system is part of a multi-year improvement of the National Weather Service NOAA Weather Radio network.
Special radios that receive only NWR, both with and without special alerting features, are available from several manufacturers. NOAA Weather Radio and the CRS are critical to the NWS mission of disseminating watches and warnings of hazardous weather for the protection of life and property.