The behaviour of the charged particle in electric and magnetic fields was observed by Maxwell.
Maxwell proposed that the light waves are oscillating like a wave in electric and magnetic fields.
There is an electrical field (EMF) between the two points that have different electrical charge.
As you can se in the picture below, there is a field between the two point that are directed from the positive to negative point. Magnetical field is something that occurs around a cable when there are going current in it, or when you have magnetic differences in iron for instens. You can charge a screwdriver and then pic up screws with it, this is also because of magnetic field.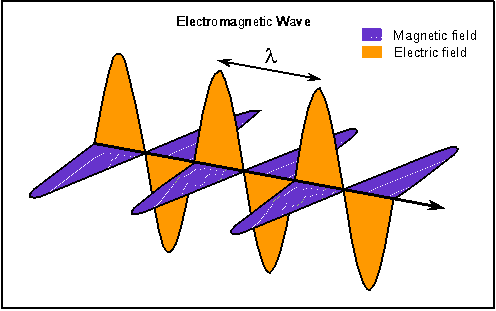 When an electrically charged particle is accelerated, mutually perpendicular electric and magnetic fields are generated and propagated.