My work is focused on India's industrial landscape, and I meet regularly with environment, health, and safety (EHS) managers, sustainability professionals, and compliance managers. Thirty years ago, the Bhopal gas tragedy took place in the late night hours of December 2-3, 1984 in Bhopal, Madhya Pradesh, India at the Union Carbide India Limited (UCIL) pesticide plant.
In June 2013, a multi-day cloudburst centered on the North Indian state of Uttarakhand caused devastating floods and landslides – the country's worst natural disaster since the 2004 tsunami.
And this September, flash floods in Kashmir were triggered by very heavy rainfall and cloudbursts. Climate scientists have been warning that higher frequency and amplitude of the untimely and high intensity rainfall events that triggered the Uttarakhand and Kashmir disaster are likely consequences of climate change. Whether we are facing industrial accidents or unprecedented rainfall, these disasters-in-waiting can be avoided if we have a mitigation strategy and plan.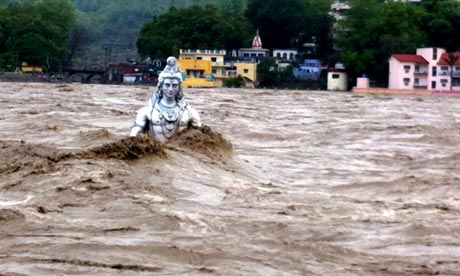 With an average GDP growth rate in the last decade of 7%, the Indian economy is growing far more rapidly than the now developed nations grew in the 19th century. Industrial EHS practices are restricted to compliance, though there is a growing awareness of green and sustainable growth. In the last few decades, India has faced some incredibly severe disasters – both man-made and natural. This event is classified as the world's worst industrial catastrophe and environmental disaster. There has to be a sense of urgency in us to shoulder the responsibility of reducing the anthropogenic factors leading to such disasters. Major Indian cities are becoming more and more stressed as a result of the accelerated pace of urbanization – which means greater strain on natural resources and increased emissions.
Houses were built either on or dangerously close to the river banks, which raised the human cost of the disaster. The case can be made that human activity increased the disaster potential of the Himalayan floods.