The State of Illinois Emergency Operations Plan "Basic Plan" (PDF) from October 2014, identifies fifteen (15) primary hazards for prevention, preparedness, response, recovery and mitigation program relevancy.
The Sangamon County Multi-Jurisdictional Natural Hazard Mitigation Plan (PDF) also includes the prioritized risks of the hazards identified.
The following plan characterizes areas of responsibility and outlines an administrative framework to respond to campus incidents. The level of emergency response will be determined by the need and magnitude of the disaster.
The University of Illinois Springfield officials recognize their responsibilities and duties with regard to maintaining the health, safety and welfare of the faculty, staff, students and visitors of the campus. Preparedness – Preparedness activities, programs and systems are those that exist prior to an emergency and are used to support and enhance response to an emergency or disaster. Response – Response includes activities and programs designed to address the immediate and short-term effects of the onset of an emergency or disaster. Level 1: Minor department or building incident – can be resolved by a responding service unit.
Level 3: Primarily people, rather than infrastructure focused incident – Many student issues can become complex because of varied institutional and student support responses that must be coordinated.
Level 5: Catastrophic emergency involving the entire campus and surrounding community – Immediate resolution of the disaster, generally multi-hazard, is beyond the emergency response capabilities of campus and local resources. If the emergency call list is initiated, the Chief of Police will determine the appropriate level of response and to what extent the IRRT will become involved. Some situations may require deviation, but in all situations full and complete communication with the Chancellor is required. These levels of emergency response are incidents confined to a department or building and are usually resolved by a unit director.
The UIS Police Department will notify the Chancellor (or designee), the Vice Chancellor for Student Affairs (or designee), and the Director of Public Relations to allow them to evaluate all facets and potential ramifications of a Level 3 situation and to provide input on what actions should be taken.
As an emergency expands or contracts, changes in discipline, or becomes more or less complex, multiple outside agencies may respond.
When conditions have stabilized and normal campus operations can resume, this Emergency Response Plan will be deactivated.
Individual units will refer to their unit Incident Action Plan (IAP) in an effort to maintain operations during and after an emergency.
LEGAL BASIS FOR PLANNING AND CONDUCTING ALL-HAZARDS EMERGENCY OPERATIONSThe following laws and other source documents establish the legal basis for planning and carrying out all-hazards emergency responsibilities for the University of Illinois Springfield. Incident Command Post: Positioned outside of the present and potential hazard area, but close enough to the incident to maintain command. It also requires partnering with the county or major municipal emergency management officials to annually review and update emergency response plans, protocols and procedures and conduct exercise drills to test the plan. This plan is fashioned to facilitate rapid, professional and supportive response to campus emergencies and allows for the campus community to quickly adapt to events as they unfold.
All Command and General Staff functions will be filled with the most qualified individuals available at the time of the incident.
This individual may also activate the UIS Incident Response and Recovery Team (IRRT) as the situation dictates. These procedures will be reviewed and updated annually; they will be followed for nearly all emergency situations.
If the response requires additional resources, the unit director will notify other directors or utilize outside assistance. In the absence of the Chief, the IC will assume the IRRT leadership responsibilities until the Chancellor (or designee) arrives. Under these circumstances, personnel from local, State and Federal agencies will comprise a Unified Command and share the responsibility for incident management. These plans are separate plans designed to complement this Emergency Response Plan and will likely operate concurrently with this plan.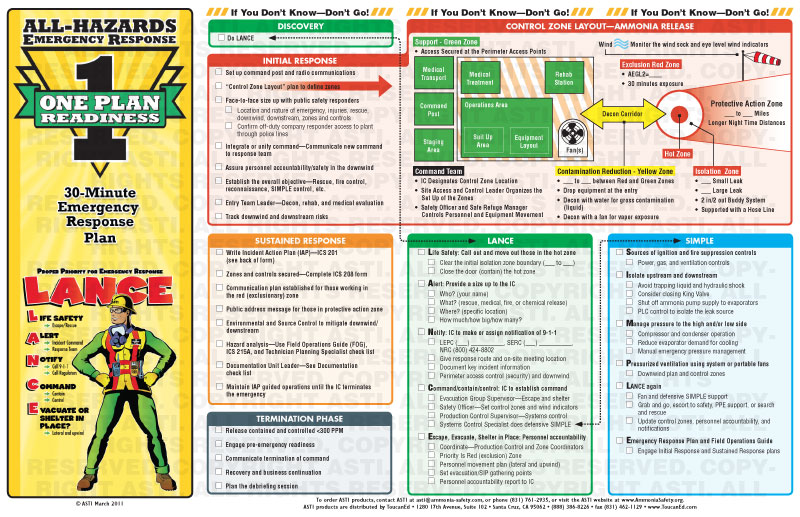 Generally, the EOC interprets policy, coordinates the allocation of scarce resources, and provides broad direction to the response. Incidents can include major disasters, emergencies, terrorist attacks, terrorist threats, wild land and urban fires, floods, hazardous materials spills, nuclear accidents, aircraft accidents, earthquakes, tornados, winter storms, public health and medical emergencies, and other occurrences requiring an emergency response. Agencies work together through the Unified Command to establish a common set of objectives and strategies from a single Incident Action Plan. Response activities include direction and control, warning, evacuation and other similar operations. The UC is a structure that brings together the "Incident Commanders" of all major organizations involved in the incident in order to coordinate an effective response while at the same time carrying out their own jurisdictional responsibilities.
Prior to the IRRT arrival on campus, the IC is authorized to make necessary operational and response decisions and to commit resources to mitigate and control the crisis. Unified Command allows all major organizations with responsibility for an incident to establish a common set of incident objectives and strategies. These plans and annual updates must be submitted to the University Police Department by September 30th each calendar year. The UC links the organizations responding to the incident and provides a forum for these entities to make a consensus decisions. All IRRT members may support emergency response and recovery efforts in collaboration with on-scene emergency personnel and provide necessary leadership, authority and responsibility consistent with the direction of the IC.