Choosing the right vehicle to suit your growing family's needs is always difficult, particularly because the car that makes the most sense is the one you least want to drive. Once, family choices were limited to a sedan and wagon, mostly of the big Holden, Ford variety, but today there's a myriad choices that can have you scratching your head trying to decide. Most families today opt for a big four-wheel drive wagon or an SUV, but they really aren't the best bet for a family that extends beyond mum, dad and a couple of kids. Kia claimed the Rondo was unique in the market, a new concept it trumpeted, but was it really so new? Not really, Holden beat it to the punch some years ago with the Zafira and if you looked a little further into the past you'd find the Daihatsu Pyzar. Like the Zafira the Rondo was based on a medium-sized passenger car platform, in Kia's case the Magentis.
It was a four-door wagon with seven seats that came in three models, the base LX, the EX and range-topping EX-L.
In the middle of the range the EX also had steering wheel-mounted audio controls, roof rails, fog lamps, 17-inch alloys, upgraded cloth seats and a four-speed automatic was standard.
Although the Rondo was sold as a people-mover it wasn't a huge mothership like some peoplemovers, it was little longer than a regular hatchback, which made it easier to handle in the rough and tumble of the school run. Despite its compact dimensions it was deceptively large inside, with the second and third rows of seats able to be slid back and forth to accommodate all passengers relatively comfortably. The only downside is that once all passengers are in and comfortable there isn't much room left to carry anything behind the third seat. Rondo shared its engines and gearboxes with the Magentis, and the extra kaygees of a full load tends to dull the performance of the 2.0-  litre four-cylinder engine under the bonnet, and the four-speed auto, the choice of most Rondo owners, was also a limitation.
Like Hyundai before it Kia was once looked upon as a cheap-and-cheerful model from Korea and not to be taken too seriously by all but the cash-strapped among us. Kia has got its act together and its cars are no longer derided for being unreliable and lacking in durability.
Rondo scrubs up quite well on the safety front, with four ticks from ANCAP, based on front airbags across all models, and side airbags on the EX and EX-L. Compact, affordable, reliable, roomy with good fuel economy, but lacks zip when loaded to the gunnels. Way back in the 1960s there was little choice if you wanted to buy a luxury car, you simply headed down to your nearest Ford dealer and drove away in a Fairlane.
Things changed a little when Holden released the HQ Statesman and Caprice in 1971 to compete with Ford's then super successful Fairlane and LTD, but they enjoyed only modest success against the Fords when they were at their zenith in the early 1970s. But, oh how the times have changed, and along with them the fortunes of the Fairlane and Statesman. Despite this the long wheelbase locals have a lot to offer, particularly if you measure the value of cars on a centimetre per dollar basis when they trump just about everything else on the market.
If the Statesman and its more expensive Caprice cousin struggled when Ford's Fairlane and LTD were at their peak, they have done much better in recent times when they have offered a more sporty and stylish alternative to the often stodgy Fords. The Commodore-based VS Statesman of 1996 put Holden's long wheelbase model into some pretty lofty company, and with decent build quality and an impressive list of standard features it scrubbed up quite well against the much more expensive models from the big Euros. The essential elements of a luxury car are comfort and room, particularly in the back seat where legroom is at a premium. Where there wasn't much alternative to the long wheelbase local models, today there is plenty of choice. Still, the Statesman and Fairlane have the edge when it comes to used prices, which makes them most attractive luxury choice if you're on a tight budget. It was rear of the windscreen that the real differences between the Statesman and the Commodore could be seen.
Good news for Statesman buyers is that the powertrain is the same as that used in the Commodore.
The Base engine is the 147 kW 3.8-litre Ecotec V6, which brought a raft of refinements that improved smoothness and drivability, as well as power and economy. Underneath the stretched skin lay Holden's familiar combination of MacPherson Struts at the front and semi-trailing arm IRS at the rear. Power steering was, of course, standard and the four-wheel disc brakes had ABS, and there was traction control for an added safety bonus. The VSII update came in November 1996, and brought 16-inch alloys, cup holders, chrome interior door handles and self levelling suspension.
Series 1 VS V6 Statesmans are selling for $17,500 to $19,000, later VSII models between $21,000 and $23,000, while the last of them, the VSIII, is going for $25,000 to $26,500. Think carefully before buying a supercharged V6, they're hard to sell when you come to move it on. Mechanically the V6 is generally reliable, very little goes wrong with them, but look for oil leaks from front timing cover seals, rear main seal, and rocker covers.
Body tightness is generally good, so don't expect to find too much in the way of squeaks and rattles. Do the normal checks of looking at body gaps, open all doors and watch for any that drop when they open, check door openings for signs of overspray, and check the whole body for any colour mismatch that might indicate it's been in a crash.
Even then there's a range of makes and models to choose from and you have to decide if a big model, like the Kia Grand Carnival, is needed or if you can get away with a compact model, such as the Kia Rondo. The LX came with a five-speed manual or an optional four-speed automatic if you were prepared to part with an extra $2000. The range-topping EX-L boasted a sunroof, leather trim, and climate control air-conditioning.
That's changed, and how, with the new Rio recently voted Carsguide Car of the Year, and deservedly so. Carsguide gets very few complaints about the Rondo, which suggests there's little to be concerned about when shopping for a used example.
To cash in the warranty the vehicle must have been serviced by the book, so it's important to make sure the required servicing has been done. There is now plenty of competition for the prestige dollar, with 'Benz and BMW dominating the top end of the market, along with more recent arrivals like Lexus and Audi.
You've reached the stage where you can afford to splash out on something a little bit better than the bread-and-butter models you've been driving, but what do you buy. Now the choice includes Mercedes-Benz, BMW, Audi and Lexus, which all tantalise, particularly when it comes to the secondhand market.
Based on the well regarded VS Commodore it was essentially the same as the Commodore forward of the windscreen, save for the unique grille and front bumper. It starts with an extra 95 mm Holden inserted in the wheelbase which gives the rear seat passengers oodles of legroom, and ends with another 33 mm of rear overhang, which results in a much larger boot. The rear treatment of the Statesman was a distinctive statement of styling and makes the long wheelbase sedan standout.
There were also the options of a 165 kW supercharged V6 in VSII and VSIII, and Holden's 5.0-litre overhead valve V8 which was fuel-injected and pumped out 168 kW. There was plush velour trim, alloy wheels, two-tone metallic paint, dual airbags, power everything, cruise, central locking. On the upside that means any dealer with one on his lot is probably going to be keen to deal, so crunch him hard and you might leave with a bargain.
They were screwed together with much more precision, and the paint quality was up to international standards. Expect to get 200,000 km before it needs a rebuild, but check the oil to see that it's been changed regularly. Also check for the usual signs of dodgy crash repairs, mismatching paint, drooping doors, wobbly panel gaps. There wasn't a lot of competition for the big Ford, GMH were trying without much success to sell locally assembled Chevrolets and Pontiacs, and the likes of 'Benz and BMW weren't serious players back then. There's also a unique rear treatment, which helps mark out the Statesman from the rear, along with a classy frontal treatment.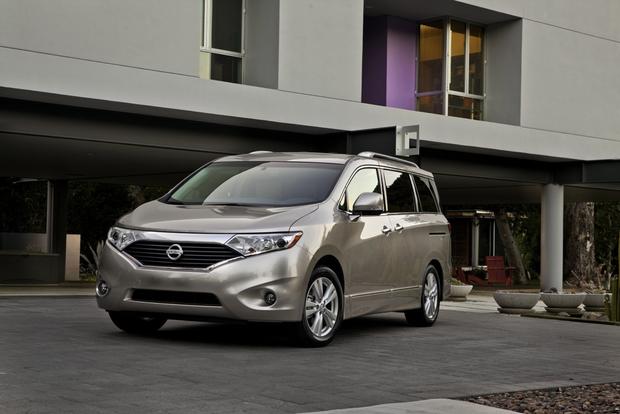 28.05.2016 admin