The appointment of a woman to replace another woman for the Intel CIO job might suggest the IT gender gap has closed.
Is unlimited vacation time the new flextime for companies eager to attract and hold on to talent? Cloud service agreements can be difficult to understand; therefore negotiations with cloud providers can be thorny. There are many SD-WAN benefits for the enterprise, including cost savings, better app delivery and more. Leave on good terms from your system administrator job to avoid burning bridges and to keep a good reputation in the industry.
The ability to control everything through software is an appealing characteristic of software-defined data centers. Dujardin pushes and pulls at the fabric of the buildings we take for granted, creating exaggerated — and disturbing — versions of conventional architectural typologies. The Barcelona-based artist combines photorealism with the utterly absurd to create buildings that appear alive, often growing out of control. A cunning splice: Neuschwanstein Castle in Germany placed atop James Bond's favorite island in Thailand. Hollingworth takes deconstructivism to new heights in his artworks, which tell a story of our love-hate relationship with social architecture. Plunkett's perplexing photomontages provoke us to question the definition of beauty within our urban environment. Jim Kazanjian's surreal landscapes and precarious structures are shrouded with a haunted, vaguely threatening atmosphere. Photographer Gaudrillot-Roy imagines how a streetscape might feel if buildings were left with just their face, like an eerie, abandoned movie set worthy of Potemkin himself.
Delory caused a furor on the internet last year with this viciously vandalized version of the Villa Savoye.
Petro forces use to question our perception of scale with his juxtaposition of two of the most iconic destinations in the United States: Manhattan and the Grand Canyon. Belgian architect Vincent Callebaut's fantastical structures and futuristic urban landscapes are not to everyone's liking, but one thing is for sure: They always get the internet talking. Rendering Redux is our weekly column where we decode architectural images so you don't have to. This week we once again take a look at a variety of renderings from a plethora of projects.
More often than not, the aesthetic quality associated with concrete is its polished finish, achieved using steel plates, first popularized as fundamental to the austere aesthetics of early Modernist architects. If you reside outside of the United States, you consent to having your personal data transferred to and processed in the United States.
His latest images are a case in point, portraying Paris as an uber green metropolis, populated with vertical farms, towers powered by photosynthesis and apartments made up of tessellating honeycomb modules, fused with traditional residential blocks. Often, flocks of birds and kids with balloons dominate landscapes with no skies, while buildings are misrepresented as much lighter, shinier, and monochrome than they could ever be in real life.
In case you are new to Rendering Redux, you can see the previous entries to the series here.
Later, concrete construction was celebrated in Brutalist architecture, which accentuated the rawness of the building materials it employed. This extraordinarily multifunctional piece of software is a staple for every creative professional, including artists, graphic designers, animators, photographers, web designers, publishers… and, of course architects.
Some compare these fantastical landscapes to science fiction; others, to Romantic painting. The rendering below is from fashion designer Pierre Cardin's recently nixed proposal for a tower in Mestre just outside of Venice. The image above comes from Michael Sorkin's winning entry into the MoMA PS1 Rockaway call for ideas.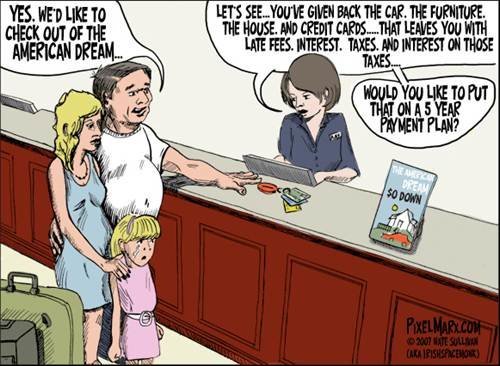 Complex structures and gestures aside, there's something to be said about the elegance of bold, basic geometry. Joakim Dahlqvist's work presents a refreshing alternative to these shenanigans, with dry, deadpan expression of fantastic worlds. You can tell its location from the tiny portion of the canal city shown in the background of the image. The project looks pretty good, except for this attempt at simulating a hurricane-type event.
After all, the Ancient Greeks built entire empires on the principles of geometry and proportion of basic shapes such as the triangle. The concrete was made with a large aggregate and worked on, often painstakingly hammered, after it was cured to give it a rough texture.
It's fairly sturm und drang, with rain, heavy seas, and a lightening bolt thrown by Zeus from the heavens. This collection focuses on the circle, exploring how the shape can lend projects their identity, add an element of surprise or play a role in a larger system of strong geometries.
While modernism used the malleability of concrete to disguise its natural character and brutalism work cured concrete to give it an unfinished look, the projects in the following collection all make use of concrete's impressionability to give it a natural feel.
These private residences are all built with poured-concrete construction and wood formwork. The wood used to make the molds for the concrete walls is often sandblasted to exaggerate the impression of the wood grain left on the concrete. The concrete in these projects is still used for its strength and durability, but it takes on the aesthetics of vernacular wood architecture and blends in with the natural sites of these projects.
27.11.2015 admin