We run trips to a place called Diani beach 45 minutes drive from Mombasa, a key African port and Kenya's second city.
We chose to run trips out during the Kazkazi season, party to offer a break from the depths of Ireland's winter but also because most believe that it's the better wind direction. Diani is a archetypal African paradise with baboons and vervet monkeys running the streets – mango sellers smiling out from under corrugated iron shops crudely erected on the red African dirt.
Either that person is going to be one of a bus load of binoculared tourists driving through the wilderness looking for lions, or they're possibly doing some kind of charity work in a dusty village full of smiling children.Kenya is full of surprises though and one of the foremost of these is the coastline south of Mombasa. On low tide a reef roughly a kilometre away from the beach blocks the large Indian Ocean swell creating a flat lagoon inside the reef, and beautiful surfable waves outside.
This is when we pack up all the gear, take a bus followed by a boat out to a glorious sandbar a kilometer off the coast and set up camp for the afternoon, kiting and teaching.
The town is made up of a mixture of expats, adventurous holidaymakers and a whole host of Kenyan locals both black and white. There's SUPing, scubadiving, deep sea fishing, skydiving, day trips into the local markets – and of course not to mention safaris, so you too could become one of those binocular wielding lion spotters. It's got swaying palms and white beaches, turquoise waters and teaming reefs… not to mention those steady trade winds. Firstly from June until October from the Southeast (locals call this wind the 'Kusi'), and then it switches almost 180° to a Northeasterly (this direction is know as the Kazkazi) which blows from December until mid-March.
The busyness of the town makes for a fun, lively spot meaning a whole lot of extra curricular activities once kiting is finished for the day, as the bars and restaurants get going most nights.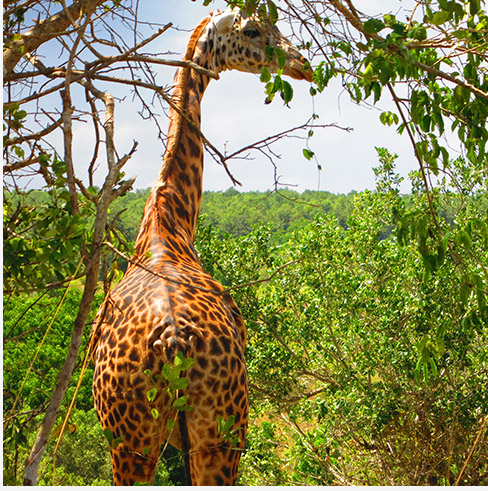 12.03.2014 admin