1968 Harley Davidson Police Servi-Car Servicar 45Ci 45 Ci Flathead Restored I have a 1968 harley davidson police edition servi car. 1973 Harley Davidson Servicar 1973 Harley Davidson Servicar, clear title, was a Tulsa, OK Police vehicle.
On April 29-30, Kenya will host the inaugural Giants' Club Summit that will bringing together several African presidents, numerous conservation experts, eminent corporate leaders, high-profile philanthropists and Hollywood figures to work towards the goal of developing a more cohesive, continent-wide response to the poaching of elephants and the trade in illegal-wildlife trophies. It has been a pleasure creating the visual concept for Jason Heerah's superb debut album, which is now available. I'm honoured to have been invited to exhibit my new series of tulle works at the Lloyd's Register Gallery at London's iconic Lloyd's Building. This evening Christies auctioned 12 DNA-inspired sculptures to raise funds for Cancer Research and the Crick Institute in London.
I was extremely honoured to hear that my tulle works have won the Braun Extraordinary Post Competition which forms part of this years Braun Prize event. This summer I was invited to create a DNA-inspired sculpture alongside 20 other artists and designers including Ai Weiwei, Zaha Hadid and Nick Gentry for Cancer Research and the Crick Institute. Earlier this year I was invited to re-design one of 20 Tuk-Tuk's as part of a special tribute event in memory of the late great Mark Shand, founder of the Elephant Family Charity. Due to the great response to this exhibition, Canberra Centre have announced the exhibition will be extended to the end of the year.
It has been a privilege speaking alongside Haute Couture designer Maggie Norris and the architect Carlos Zapata and meeting the many young and talented people who attended. I am looking forward to another creative conversation at the Canberra Centre this Friday, talking about the installation, its fabrication as well as other works completed to date.
Created for our wedding, 'Entwined' celebrates our journey together and the idea of two souls taking physical form, falling in love and sharing every twist and turn along the way. I am honoured to be invited to speak at the annual Visionaries: Success Stories event in Bahrain on June 1st.
Congratulations to Fight Aids who have celebrated their 10 year anniversary with a gala auction, hosted by HSH Princess Stephanie of Monaco. I was delighted to be invited to design a Paddington Bear sculpture for the NSPCC charity exhibition and even happier to be granted special permission by the Paddington Bear Estate to create this unique shape for the series.
A series of new tulle works will be exhibited at this year's exhibition in Monaco, alongside works by an illustrious group of multi-disciplinary creatives including Zaha Hadid, Pharrel William and Carlos Zapata. Two tulle works will be exhibited at The Art Below exhibition at London's West Bank Gallery, 137 Westbourne Grove, from 21st June to 4th July. More news of these and other projects will be updated here and via the newsletter which can be subscribed to here. I'm very honoured that my All-Ways New York egg sculpture has been selected to promote The Faberge Big Egg Hunt, which is taking place in New York over Easter. Constructed from 52 New York street signs, All-Ways New York pays homage to the many varied streets and locations that underpin the diversity of this inspiring city.
This interest, along with the thousands of emails which continue to be received, clearly demonstrate a genuine demand for the product - which is superb! I am now talking with several reputable brands who have expressed interest in developing it further with me, so news of any progress will be updated on this website and via the newsletter which can be subscribed to here. Benjamin's latest series of tulle work, Slow Motion, is now showing at London's Grace Belgravia, 11C West Halkin Street from 3rd-17th October. Benjamin's new tulle portrait of Princess Charlene has been unveiled at the Oceanographic Museum in Monaco. Benjamin latest tulle portrait of legendary explorer and sailor Sir Peter Blake has been commissioned by Emirates Team New Zealand. Benjamin's latest series of tulle work, Slow Motion, will be exhibited at The Monaco Gallery of Modern Art from 11th - 27th September.
Benjamin has been invited to exhibit at the beautiful Grace Belgravia members club in London coinciding with The Frieze Art Fair. Commissioned for the New Zealand Americas Cup, Benjamin has created 3 portraits of the key figures behind Emirates Team New Zealand.
Benjamin Shine has collaborated with Givenchy on a unique series of garments, which bring together the worlds of art, sportswear and Haute Couture. The exhibition is free to visit and opens between 10am-4pm Monday-Friday at 71 Fenchurch Street, EC3M 4BS.
During the awards, a short film will be presented, showing the development of my tulle work as an example of 'Extraordinary Design and Creativity'. Taking inspiration from Francis Crick's early description of the double-helix as a 'Twisted Ladder ' I couldn't help but take the idea literally. Hosted by Prince Charles and The Duchess of Cornwall at Clarence House, a selection of Tuk-Tuks were auctioned by Sotheby's. It has been great to see all the photos taken on Instagram as well as the very kind messages too! Bahrain is an exciting and forward-thinking country, proactively developing new opportunities while respecting there heritage and traditions. The exhibition marks the first in a new initiative to showcase international artists through large-scale and site-specific exhibitions within Canberra Centre's award-winning complex.
The sculpture and installation takes the form of two ribbons, floating from the air as they loop and converge to define each profile. This brilliant initiative aims to inspire, mentor and provide valuable opportunities for young creatives and entrepreneurs. Taking inspiration from Paddington's wooden fasteners on his famous duffle coat, 'Toggle' will be exhibited alongside other designs by some of the world's most recognised names including Sandra Bulluck, Nicole Kidman, Zaha Hadid and David Beckham. New tulle works are currently in progress and discussions underway regarding some exciting brand collaborations. The exhibition features over 250 egg sculptures by leading artists including Jeff Koons, Julian Schnabel and Tracey Emin.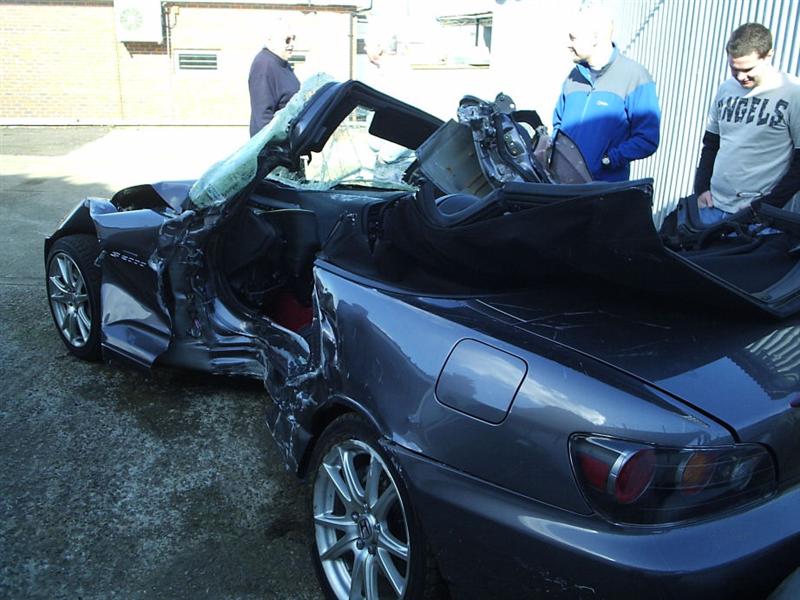 My egg will also feature on T-shirts and other Big Egg Hunt products, which will be on sale for a limited time through Saks Fifth Avenue and online.
In addition, several of Benjamin's well-known portraits are also included in the exhibition. Benjamin's portrait forms part of a unique group of works by multi-disciplinary artists and musicians including Bob Dylan, Sir Paul McCartney, Ronnie Wood and Ringo Starr. The piece is currently exhibited at the team's headquarter at the America's Cup Race in San Francisco. These abstract 'flows' aim to take their compositional cues from the fabric itself to reveal the inherent qualities of motion, fragility and transience.
His portrait of Elizabeth Taylor is currently situated in the main lounge and will soon be joined by other portraits as well as his latest series, Slow Motion. Constructed from the original sailboat fabric in the team's signature colours and woven through suspended mesh panels, the works have been exhibited throughout the tournament.
To mark this historic event, my tulle artwork, 'Sacred Giant', will be auctioned via Paddle 8.
The Braun Prize is held each year at the Braun headquarters in Germany and is recognized as a major international award for product design.
My sculpture, 'Ascension - Twisted Ladder in Wood', will be exhibited at the St Pancras Hotel in London before being auctioned to raise funds for the Francis Crick Institute in London. I was delighted to see my Taxi Tuk-Tuk raise a record £100,000 for this brilliant charity who I've enjoyed working with on so many projects over the years. However, as the culture still favours conventional academic professions over artistic and entrepreneurial endeavours, the Visionary initiatives is providing valuable mentorship and business opportunities to young Barhainis who wish to pursue careers in the creative fields.
The exhibition explores the classic subject of dance as a powerful yet brief creative force, charged with passion and energy bursting from the source as if manifesting momentarily. The ribbons continue meandering around trees and over branches, flowing into the forest where they entwine to form the wedding arch. The eggs will be hidden throughout the city before being auctioned to raise funds for Elephant Family and Studio in a School. It was wonderful to see the enthusiasm of so many young creatives who are already success stories in their own right. The installation is constructed from over 2000 metres of suspended tulle, back-lit to reveal the faces and figures, created by pleating and hand-sewing the tulle into form. The piece was designed to be seen as guests arrived, while also providing a practical guide to the ceremony area, 150 metres away in the forest. In total, over 4 kilometres of handwork was required in bending and compressing the mesh to create the ribbons.
03.08.2015 admin