According to witness accounts, a 2008 Dodge Charger, driven by Jackie Rice, 57, of Clarksville, was traveling north on Riverside Drive, crossed the continuous turn lane into the left southbound lane, striking the rear driver side of a 2008 Ford driven by Michael Culver, 44 of Oak Grove, KY. The Dodge continued onward in the left southbound lane crashing head on into a 2008 Ford F-150 driven by Ethan Cannon, 22 of Nunnelly, TN.
Ms Rice could not offer any further information in regards to the crash stating that she does not know what happened after the second impact.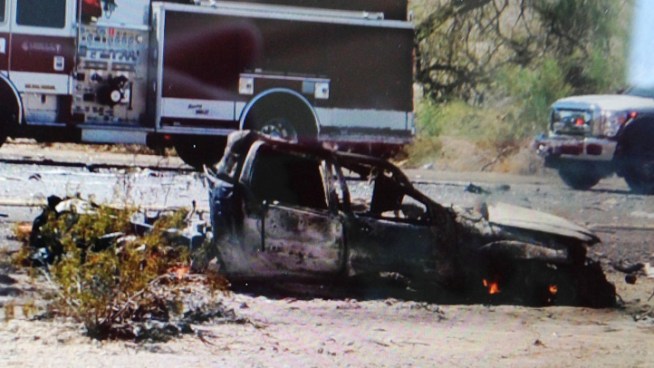 A 2006 Pontiac G6, driven by Stephan Daniels, 27 was behind the Ford F-150 and, after the abrupt stop of the pickup, rear ended it. Some of the injured were transported to Gateway Medical Center, others were treated at the scene and released.
She told Investigating Officer Evon Parkes, that while driving northbound on Riverside Drive, she pulled into the two way continuous turn lane to make a phone call when she felt an impact as if her vehicle was struck from behind then felt a second impact from the front.
26.10.2015 admin