Print off this game onto card stock paper, cut up the squares to match, and you can start playing!  Once you are done playing put the game into a zip lock bag for storage. You can make your own flash cards based on the theme and the words that you are going to teach o that particular day, else you will find lots of flashcards to download and print online by just searching "Download Flash Cards" Some Flash cards would also be available in the orphanage library. Matching Memory Games are a great busy bag activity and would make an awesome stocking stuffer for kids.
If you haven't played a matching game with a preschooler lately, you might be surprised at how well their little memories work!
I"m sorry it took me so long to get back to you, Eleena – can you try the link again and see if it still gives you trouble? Ask the kids to sit in a circle and introduce their friend with a good quality their friend has. A game (like the one in Kuch kuch hota hai)… u say some noun and immediately ask the kid to a say a word describing it.
Trash: This would be a great way to help kids understand the difference between words and sort them based on their attributes.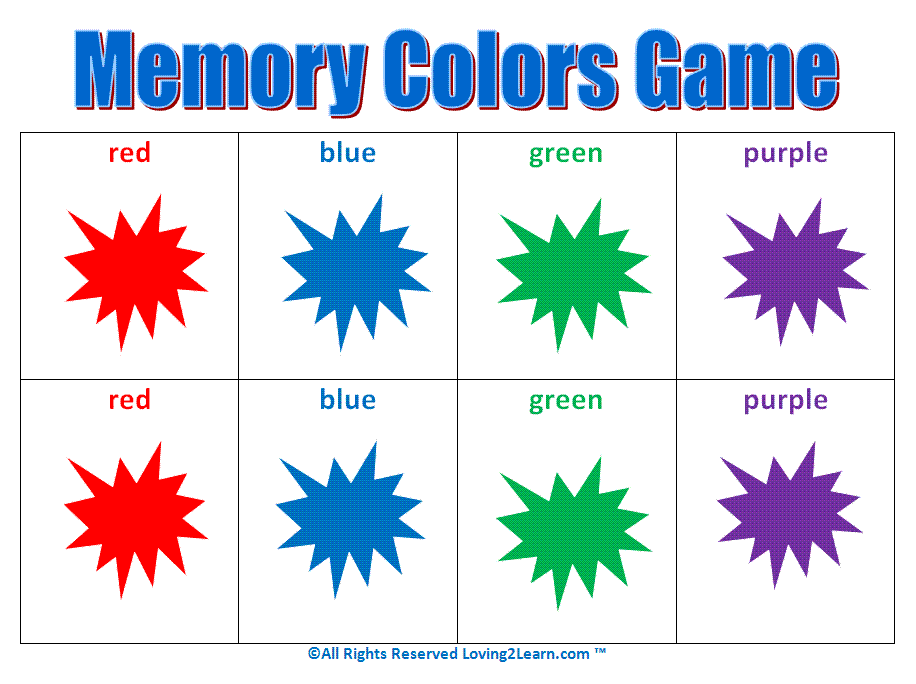 Memory Game: You can make small cards with the pictures of the words you are going to teach them that day. You cut 2 pictures of a supercar or something your kids would love to have into 5 or 6 pieces.  Then ask questions to each team and for each correct answer they'll get a piece of the puzzle.
First you need to draw four circles each for the two teams.  Name the four circles the four attributes that you chose to teach the Vocab. If you wish to share any posts or photographs from this site on your blog or website, you may use one picture with a link to the original post. I am working on a transportation themed preschool for my tot next year and these will be a great addition. You can use them to play games and most children will enjoy being able to touch and move the cards. This activity not only brings more nouns into their vocab, but while describing, they also end up using many verbs and adjectives. This can be used in our activities by making small picture cards of some words that you are teaching for the day and scatter it around in the room.
If the teacher simply says "Run in a Circle" then the kids should stand still and do nothing.
King Solomon wants a watermelon and the kids must run around and find the watermelon card and return it to the teacher. Now in 1 mins time they should be able to sort all the words into their appropriate attributes. The question could be a fill in the blank, or a description of something, anything as long as it does not take too much time.